Indonesian Nickel Fuels Green Transition Dilemma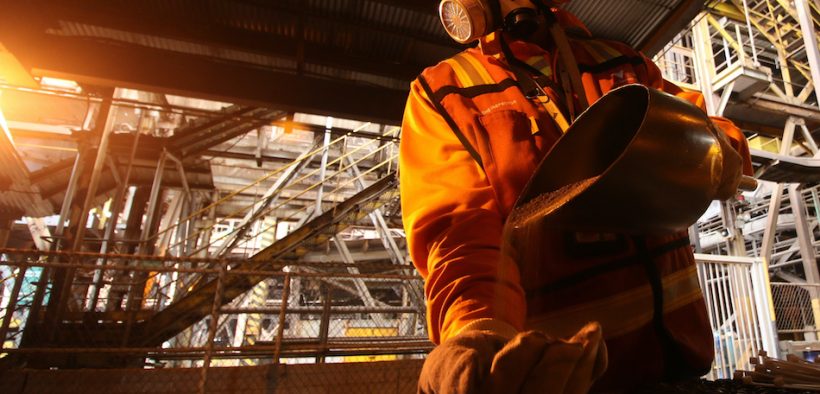 Indonesia's progress toward supercharging its nickel industry highlights some of the key trade-offs involved as the world transitions to greener energy. Nickel mining and smelting is now a big part of Indonesia's economy, with billions of dollars of global investment flowing into the country after the government banned exports of unprocessed ore in 2020. However, environmental groups protest that there has been significant pollution at key nickel production sites.
Nickel is a main component in electric vehicle (EV) batteries, which are seeing increasing demand as the green transition progresses. Indonesia has the world's largest nickel reserves and is leveraging those reserves to attract investment in the battery supply chain. Brazilian mining company Vale says that global demand for nickel should increase 44% by 2030 vs 2022 levels due to strong demand for use in batteries that power EVs.
Notably, the strong volume of energy-related flotations on the Jakarta Stock Exchange this year indicates that we could be at the start of a clean-energy IPO boom. In April, Harita Nickel achieved the country's biggest IPO in nearly a year, raising c.$700m at a valuation of around $5bn. Nickel is core to Indonesia's efforts to become a clean-energy superpower as the EU and other states push to quickly transition to EVs to cut vast combustion-engine emissions.
"South Korea's LG Energy Solution and CATL, its battery-making rival from China, have separately begun work on new Indonesian smelters."
Environmental groups however say that Indonesia's nickel production has polluted key production sites in Sulawesi and Maluku islands, turning water red in some coastal areas when rain washes contaminated soil from nickel mines down the hills. Harita has been accused of this and of making land grabs on Obi Island, where it has a smelter, albeit Harita denies the claims and has the support of the local and national governments.
These environmental issues must be evaluated against the need to accelerate the energy transition. Some 10.5m new EVs were delivered in 2022, up 55% versus 2021. But just 25% of vehicles sold last year in China and Europe were EVs or hybrids. And the figure for the US is just 14%. Many more electric vehicles must replace traditional ones if the West's climate goals are to be achieved. And without Indonesian nickel, net zero emissions would be made harder.
Chinese firms are key players in the clean energy sector, from refining critical minerals to making batteries and solar panels. While the US and Europe want to depend less on China for goods, in Indonesia Western companies frequently find themselves working with Chinese ones. Ford recently teamed up with local firm PT Vale Indonesia to build a nickel processing plant on the island of Sulawesi. Their other partner is Chinese firm Zhejiang Huayou Cobalt.
Other Western EV manufacturers may be hesitant to harm their brands by associating too closely with energy-intensive mining of battery materials. But their rivals from other parts of the world might not be so wary. South Korea's LG Energy Solution and CATL, its battery-making rival from China, have separately begun work on new Indonesian smelters. In March, another South Korean industrial group, Posco, announced that it would build a nickel-processing plant in conjunction with Chinese metals firm Ningbo Richin.
However, President Joko Widodo recently announced that Indonesia will improve the monitoring of environmental standards for nickel mining. Jokowi, as he's known, said that new smelter permits would only be approved if powered by renewable energy sources, which he said would raise the cost of new investment and be an entry barrier. Jokowi wants to control output so that prices do not plunge because of over production and over supply.