Out of Adversity Comes Opportunity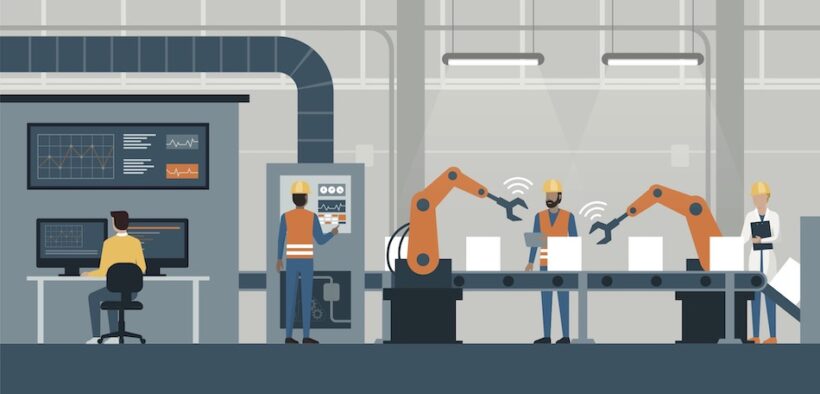 It is said that every cloud has a silver lining, and while COVID-19 constitutes one almighty cloud, as Benjamin Franklin said, "Out of adversity comes opportunity".
This is especially true for the newly beleaguered manufacturing sector, and nowhere more so than in Europe, where the many challenges presented by the unprecedented global pandemic have compelled companies to adapt, something that was long overdue anyway. As such, manufacturing could well rise form the Covid ashes leaner, stronger and more fit for purpose than ever it was.
At time of writing, the EU has struggled to achieve traction with its vaccination programme – hindered perhaps by the need for consensus among its numerous members – compared to the UK with its new Brexit autonomy and the US, where President Biden has chosen to prioritise combating the wretched virus in marked contrast to his predecessor. This has translated into both prolonged and fresh series' of lockdowns across Europe. These have kept the brakes applied on commercial activity far longer than could have been anticipated in early 2020 when Governments cottoned on to the need for draconian measures to contain the virus until vaccines could be developed and rolled out.
"There is ample evidence across the EU that manufacturing is leading the way by showing the road to freedom from COVID-19 and renewed prosperity beyond."
Similarly, many would argue Europe's economic stimulus measures have been insufficient to address the matter at hand, although others would have it that the United States' fiscal stimulus went unnecessarily overboard, storing up problems around unsustainable public debt. What is clear, however, is that European manufacturing companies, unable to rely upon bail outs to ward off existential crises, have focused on stepping up to the plate themselves to respond to the disrupted global trading landscape and the associated hammer blow to profit margins.
One such remedy has seen noteworthy activity around creating more localised supply chains, which are marked by being more resilient and efficient. This trend neatly side-steps issues around closed borders and tariffs on imported supplies, which were already becoming a headache, as a new era of protectionism was taking hold and producing tit for tat responses. In addition, the go local phenomenon is assisted by a wave of digital industrial innovations that allow for maximum flexibility and mean locating where the cheapest labour can be found is no longer the be all and end all it used to be. Rather, a human resource base schooled in new AI and ML ways, being part of a cluster of related firms up and down the supply chain and access to state-of-the-art infrastructure are the new governing dynamics. And on these criteria, Europe scores highly.
In highly unionised Europe, support for high-quality domestic manufacturing is not only an expectation from the electorate and likely to translate into votes, but robust local supply chains equate to enhanced economic resilience, the creation of well-paid jobs – which in turn attract the best talent – as well as less goods movement. This means improved sustainability, which, these days, represents essential strategic thinking. Small wonder then, that European Governments are pulling out their cheque books to support their manufacturers.
There is ample evidence across the EU that manufacturing is leading the way by showing the road to freedom from COVID-19 and renewed prosperity beyond. Electronics Manufacturing Service Providers are a prime example. KATEK group in Germany is wholly focused on growth even in these challenging times, rightly reckoning that investing, not divesting is the way to success, since enhanced scale brings with it the capacity to deliver broader solutions and a stronger position when it comes to procuring components at the right prices. Equally, smart acquisitions have afforded KATEK the opportunity to hold new technologies that equate to essential competitive advantage in inherently dynamic sectors such as renewables and healthcare.
In the EU's other economic powerhouse, France, another Electronics Manufacturing Service Provider, ALL Circuits, is also showing pioneering leadership that has resulted in financial support from the French Government. Focused on the automotive sector, the biggest firm within its field in the country has a global presence, yet has responded to the pandemic and the hugely unsettling trading conditions by addressing the situation on its doorstep. This has seen it sign a number of significant new contracts with French customers in line with its new strategic direction of creating reliable local supply chains that serve to both increase the speed to market, while minimising the risk of disruption thanks to unknown international factors.
The moral of this 'go local' narrative would appear to be to eschew strategies that could be made fundamentally redundant through factors beyond a firm's control and outside its sphere of influence. No one wanted the horror and terror that COVID-19 has delivered upon the entire world, yet it just may well have acted to realise a profound shift in the way we manufacture and trade: One that ties in with the need to be more sustainable, which previously exhibited precious little prospect of taking hold organically.