Securing Supply Chains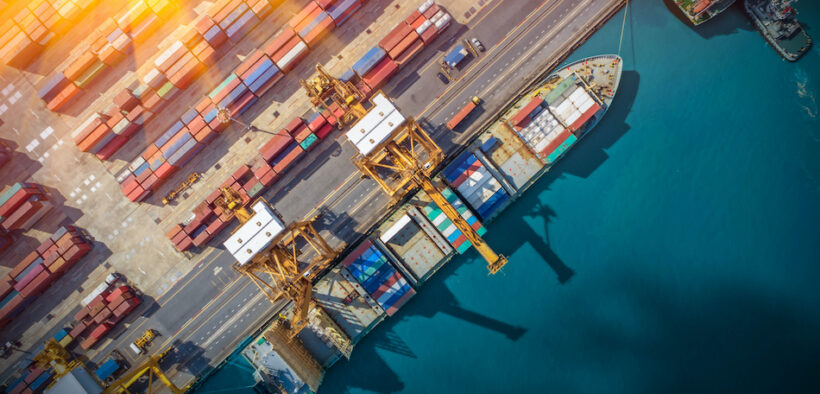 Shipping disruptions and input shortages have led to major bottlenecks in global supply chains. This has driven up prices and created shortages as the economy strives to adapt the recovery phase of the pandemic. After cutting prices and laying off workers at the onset of COVID, manufacturers, suppliers and retailers have struggled for months to meet the rebound in demand amid unprecedented government aid and effective coronavirus vaccine campaigns in major economies.
Many economists initially believed that the elevated inflation seen this year would fade as supply chains revived and workers returned to the labour force with the pandemic under control. However, the supply-chain issues are not being driven only by consumption but also by ports not being open 24 hours a day, warehouses likewise, and lack of labour in the trucking industry in particular.
One of the major impacts of COVID was the effect of e-commerce and the need for more drivers in the industry and more infrastructure in the form of local delivery centres, in order to be able to get products to homes. And this is still affecting the supply chain. In addition, the World Bank estimates that 8.5% of global container shipping is still stalled in or around ports, twice as much as in January.
"Action is being taken to shore up supply chains, but persistent issues threaten to play Grinch this festive period"
Corporate earnings are starting to show the effect of the supply-chain crisis given higher input costs and issues sourcing labour. Apple CEO Tim Cook has stated that supply chain issues have cost the company $6bn so far, driven by chip shortages and COVID-related manufacturing disruptions in Southeast Asia. A number of US companies have flagged up warnings about rising costs related to supply-chain disruptions and potentially lower earnings.

Amazon CEO Andy Jassy warned in a statement that in the fourth quarter of 2021, the company's consumer business expects to incur several billion dollars of additional costs. He said that those costs come "as we manage through labor supply shortages, increased wage costs, global supply chain issues, and increased freight and shipping costs — all while doing whatever it takes to minimize the impact on customers and selling partners this holiday season."
In October, global finance officials gathered in Washington to focus on finding a way to alleviate the supply chain bottlenecks that are driving up prices and threatening to derail the economic recovery. G7 officials agreed to work together to monitor the difficulties, and global supply challenges are a key focus of meetings of the IMF, which has cut its growth forecasts for major economies like the US and Germany due to the supply issues.
"The persistent supply chain issues and worker shortages are not expected to be permanent features of the post-pandemic world but will likely take several months to resolve."
Talking to journalists in Washington, French finance minister Bruno Le Maire said that G7 finance ministers discussed a new plan to reduce dependence on east Asia and China, especially by sharing each other's supply chains and factories. He highlighted the huge financial investment needed – for example €50bn to build new plants for the production of microchips. The list of items that require microchips is growing rapidly, with a number of vehicle plants in North America idled recently due to semiconductor shortages.
And the US is reacting too. President Biden recently held a summit on global supply-chain resilience with the EU and 14 like-minded countries to foster greater international cooperation on near-term supply chain disruptions and set a course to strengthen and diversify the supply-chain ecosystem over the long term – from raw materials, intermediate and finished goods, manufacturing, to shipping, logistics, warehousing and distribution.
The summit builds on recent US steps, including the expansion of port operating hours on the US west coast, the launching of an early warning system for potential disruptions in semiconductor manufacturing, including in Asia, and the announcement establishing Li-Bridge, a public-private alliance committed to accelerating development of a secure domestic supply chain for lithium-based batteries.
The US State Department will also allot funding to provide technical assistance to Mexico and Central America to alleviate supply-chain disruptions and bottlenecks, and Biden has announced millions in funding for new US-ASEAN initiatives, including funding to link the ASEAN Single Window, a customs facilitation program, with the US Single Window System.
The persistent supply chain issues and worker shortages are not expected to be permanent features of the post-pandemic world but will likely take several months to resolve. That means consumers might have to pay more for, and have trouble finding, some items in time for December's festivities. Britain has been hit especially hard due to the added impact of post-Brexit trade barriers and tougher immigration rules.
UK retailers will have logistical challenges to overcome this Christmas amid commodity inflation, high shipping costs and constrained factory capacity. Freight rates remain high, and containers are often stranded. Once in the UK, there is the extra issue of there being insufficient truck drivers to move them around. Some retailers have said that their ranges could be smaller and their discounts less aggressive.