Tailor Made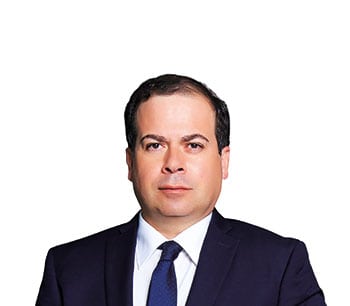 Henry Martin speaks with Gerardo Garcia, CEO. Barents RE
CEO Insight: Can you give us an introduction to Barents Re?
Gerardo Garcia: We established Barents Re in 1996 and over the past two decades we have built a reputation as a leading specialty and niche reinsurer that has delivered consistently strong financial results.
We are underwriters first and foremost. Our entrepreneurial culture, coupled with an experienced management team, allows us to identify and respond quickly to opportunities. The expertise of our specialty underwriting teams and their knowledge of our markets, products and clients enables us to offer innovative solutions. We offer bespoke products and services individually tailored to our clients' needs.
Furthermore, our reputation means we attract top quality personnel from around the world. Our people are the core of our business; it is their knowledge and experience that allows us to make the right decisions for our clients and for our business. Of course, we manage and have access to a wealth of data and tools that assist us in our decision-making processes. But it is the ability to accurately interpret such data that separates one reinsurer from another. It is precisely for this reason that we employ recognised experts.
CEO Insight: Can you tell us about your international development?
Gerardo Garcia: I am especially proud of our expansion strategy with its focus on specialty lines of business which has been key to our progress. We are very clear that we only establish a presence where we believe there are opportunities to work with like-minded clients.
On a geographic basis much of Barents Re's activity is focused on emerging markets. This is part of our DNA. The growth in insurance premiums in many countries fuelled by economic fundamentals, favourable demographics and the introduction or enforcement of compulsory insurance are most encouraging. While insurance penetration is still low in many countries, it's on the rise and we expect Barents Re to benefit in the coming years.
CEO Insight: What are your key lines of business?
Gerardo Garcia: We are focused on being a niche player that offers specialist and tailor-made solutions to our clients. We do not participate in every type of business because underwriting discipline is fundamental to our success. On the commercial side, we are especially strong in Surety Bonds, Energy, Construction & Engineering, Property, Liability, Financial Lines, Renewable Energy, Marine Cargo, Life and Accident & Health. We are also a growing presence in the Consumer arena with participation in a number of Affinity programs.
CEO Insight: What are your plans for the future?
Gerardo Garcia: We seek to create value for our shareholders by investing in our business to:
• Create new customer segments
• Expand geographically
• Innovate tailor-made products
As I have mentioned, we only do business in countries where we feel very comfortable and we have a niche-product strategy that is focused on profitability and not on market share.
A direct consequence of our analytical and disciplined approach is our ability to provide substantial capacity for our clients' benefit over the long term. Our consistent financial strength has been recognised by A.M. Best in 2016 by the affirmation of the 'A' (Excellent) rating for Barents Re Reinsurance Company, Inc. and the assignment of the 'A' (Excellent) rating for our new Luxembourg subsidiary, Barents Reinsurance S.A. Our Luxembourg based company will be the vehicle to manage our international expansion. We were delighted with these ratings as we felt they were a justified validation of all our work to make our business the success it is today.
Overall, we are working to reinforce, develop and enhance our core aims in specific markets, so that we continue to provide superior service and financial results.