Vertex Inc. The leader in global tax technology.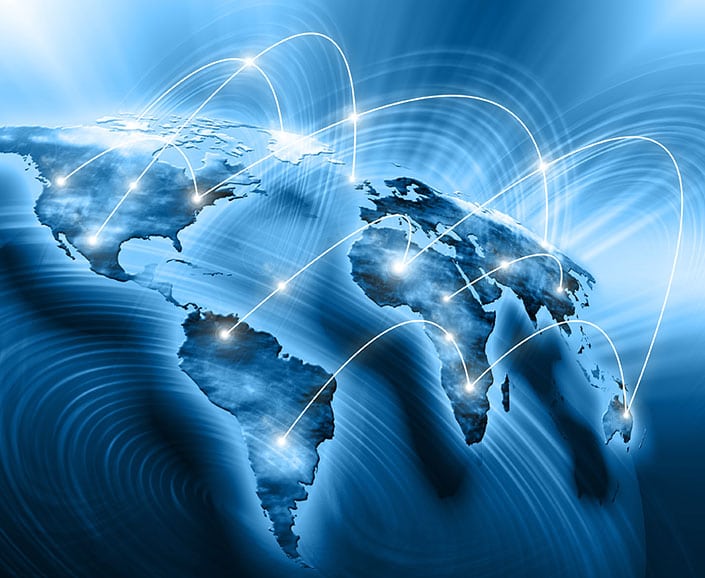 Vertex is the leading and most trusted provider of comprehensive, integrated tax technology solutions for corporations worldwide.
From producing tax reference manuals in 1978 to the introduction of Vertex® Enterprise—the industry's first true comprehensive tax management platform—Vertex has always maintained an unwavering commitment to advance the capabilities of the tax function through technology. Vertex is the only tax technology vendor that is solely focused on developing the strategic capabilities of tax for large multinationals—with a clear vision to remain the worldwide provider and partner of choice in the tax technology industry.
Since 1978, more than 10,000 companies and 50 percent of the Fortune 500 have relied on Vertex for innovative tax management solutions. Today the company combines advanced technology and services with an exceptional team of experienced professionals to help our customers unlock huge process and productivity gains, limit risk, and make tax a more integral, strategic contributor to business success.
A privately held company, Vertex is headquartered in Berwyn, Pennsylvania and has offices across the U.S., Europe and Latin America. Vertex partners with leading software and services providers to deliver end-to-end solutions to clients worldwide.
The company's tax determination systems are deeply integrated into the day-to-day operations of major multinational corporations (MNCs). To ensure their effectiveness, Vertex maintains longstanding relationships with large ERP vendors—ranging from SAP and Oracle, to Microsoft, Netsuite, InforGlobal Solutions, and Sage—to help accelerate the implementation and integration of its software.
Vertex solutions control, automate and streamline tax management across all phases of the tax lifecycle, improving efficiency and management of all tax functions. The company's newest offering, Vertex® Enterprise, solves the transaction-level data management challenges of even the most complex global corporations with multiple entities and multiple financial systems. It enables valuable modeling and planning and it provides a single technology platform to manage the end-to-end tax lifecycle from provision and compliance to audit and planning, across all tax types.
Designed in collaboration with tax professionals and Big Four accounting firms, Vertex Enterprise was built from the ground up as a Tax Performance Management solution—a single platform that unifies the data, tax applications and analytics needed to manage all financial data throughout the entire tax lifecycle.
At the heart of Vertex Enterprise is the innovative Vertex Tax Performance Engine™, a sophisticated data management technology designed to unify, validate, enrich, and provide access to the massive amounts of global data needed for every stage of the tax lifecycle—for all tax types. Only Vertex Enterprise is built with an open architecture that allows data from the Vertex Tax Performance Engine to be accessed and used by existing and future tax applications, regardless of whether solutions come from Vertex, third parties or are legacy home-grown systems. Using Vertex Enterprise, they can all be brought together, harmonized and standardized. Now, for the first time, tax can be in command of its own data: speed, accuracy and performance are all Tax Possible.
In addition to supporting existing tax reporting, compliance, audit and planning needs, Vertex Enterprise is ideal for managing the emerging requirements around transfer pricing and tax transparency, including country-by-country reporting (CbCR) and the other Base Erosion and Profit Shifting (BEPS) actions outlined by the Organisation for Economic Cooperation and Development (OECD).
For more information