Making the Intangible Tangible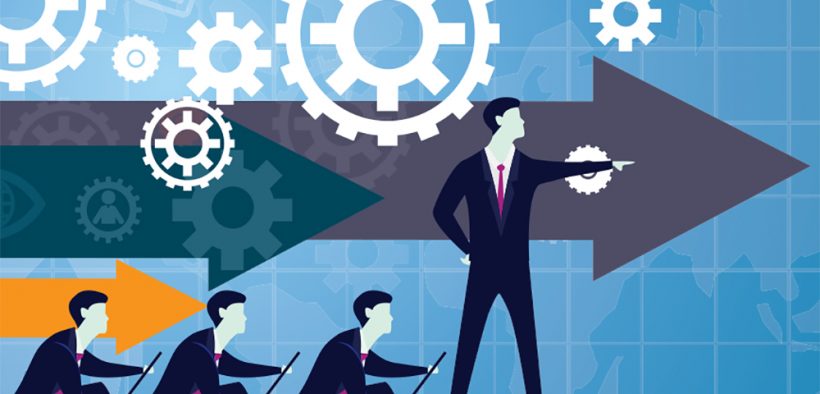 In partnering with clients in a thought-provoking and creative process that inspires them to maximise their personal and professional potential, coaches and mentors have an edge over most other workers whose job security is threatened by breakthrough innovations and disruptive technologies. Yet, this does not mean they are immune from the momentous and sweeping changes, which elsewhere are wiping away old working practices. With millennials having grown up with 24/7 interconnectedness, virtual relationships and the philosophy of sharing, it should come as no surprise they expect this to be reflected in what is available to them from the coaching fraternity. Those who do not acknowledge this, risk being left behind, for this generation will soon come to constitute the deepest well of prospects for coaches across the globe.
The most astute coaches recognise they must distinguish themselves from the rest of the virtual crowd, and in so doing, become synonymous with a pioneering innovative message that excites them and in which they passionately believe. First mover advantage for a potent infectious idea translates into swift recognition, which is important, as with over 50,000 professional coaches worldwide, only the most striking and authentic messages will stand out amongst the din of content out there. As such, a snowball effect is created, whereby the increased profile that comes with this, affords the coach both a platform and an audience to consolidate initial progress and to cement their status as a luminary around a particular area.
As to quantifiable, rather than anecdotal ways to determine the value of the coaching they are investing in, executives are increasingly looking at the return on investment (ROI) offered. This involves not only monitoring changes in behaviour following coaching, but also sees the development of objectives at the outset when opportunities and business, performance and preference needs are being identified, so that the coaching can be customised accordingly, as well as evaluated at every stage. Meantime, the collection of pertinent data both during and after coaching, means conclusions can be accountably drawn regarding the extent of the application of the coaching and its impact.
In this way, ROI can come to encompass tangible monetary benefits, as well as intangible returns, such as enhanced job satisfaction.
Leadership coaching, in particular, has the power to create tangible measurable impacts within a team and more widely across an organisation, as in identifying clear goals, something is introduced against which one can measure. Leadership styles vary, but the complete leader needs to have all the tools at their disposal to respond effectively to any situation they may be confronted with, using their emotional intelligence to strike on the right way forward, depending on team or individual requirements.
Long-term styles create the conditions for sustained productivity and can call on leaders to articulate an organisation's vision by way of inspiration; to involve those under them in decision-making to empower the team; or to nurture and develop talent by delegating, so allowing team members to learn and grow on the job and from their mistakes.
Meanwhile, short-term affiliative, pacesetting and directive styles have more specific applications, can involve more direct action and are particularly useful in highly-charged critical situations when immediate impact is required. They should, however, be used sparingly, or the capacity to motivate and guide teams will be lost. The ability for a leader to shift between leadership styles is key and will enhance their presence no end; presence which can be further developed and fine-tuned through coaching and professional development.
Perhaps that which has the greatest potential to transform the commercial landscape in years to come is artificial intelligence (AI), which is allowing computers to move beyond the realms of the industrial and into the intellectual landscape, ensuring virtually no role currently undertaken by the corporeal is sacrosanct. So, it will fall to those engaged with the immaterial, like coaches, to fly the flag for humankind and remind us that no amount of technology can replicate the soul. In coaching, at least, while gadgetry can oil the wheels, humans will continue to make the intangible tangible.
For the uninitiated, it is worth remembering that professional coaching has the power to transform individuals and organisations. The best way to discover this is to experience coaching first hand.
Since 1999, this belief has fuelled International Coaching Week (ICW), a week-long celebration that educates the public about the value of working with a professional coach and acknowledges the results and progress made through the coaching process.
The ICF, which is dedicated to advancing the coaching profession and constitutes the leading global force in coaching, is a proud sponsor of ICW and takes the view that local events can contribute to a massive global impact. As such, each year, local ICF Chapters and coaches celebrate ICW by offering a variety of activities and pro bono services in their local communities to share coaching's positive impact.
In 2018, International Coaching Week took place in May and saw everything from educational sessions, to coaching demonstrations and panel discussions.
What's more, International Coach Federation Staff also gave back themselves during ICW, whereby staff members from ICF Global Headquarters in Lexington, Kentucky, USA, spent a portion of their work day volunteering for local organisations.
The International Coach Federation (ICF) is dedicated to advancing the coaching profession by setting high ethical standards, providing independent certification and building a worldwide network of credentialed coaches across a variety of coaching disciplines. ICF is active in representing all facets of the coaching industry, including Executive, Life Vision and Enhancement, Leadership, Relationship, and Career Coaching. Its 33,000-plus members located in more than 140 countries work toward the common goal of enhancing awareness of coaching, upholding the integrity of the profession, and continually educating themselves with the newest research and practices.
For more information: www.coachfederation.org