Record Results for Hamburg Invest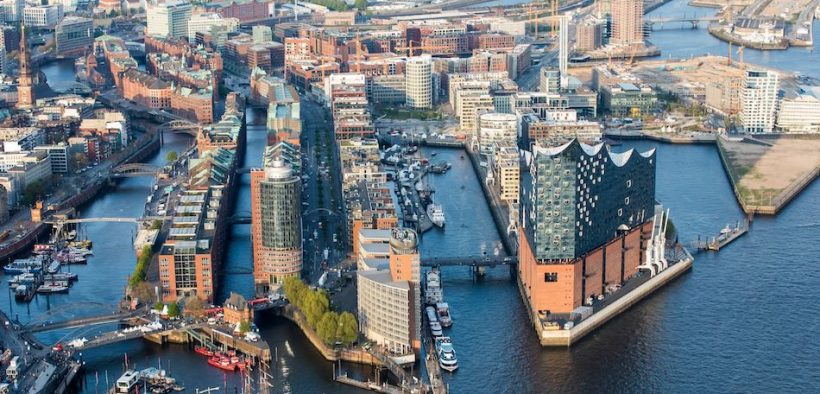 Realignment of business development is paying off
Hamburg, a total of 11,530 jobs created and secured, about 1,100 companies serviced, and an investment volume of over EUR 656 million: these are the key figures of Hamburg Invest for the year 2019, and also Hamburg Invest's best results yet. In 2019, activities were mainly directed at companies with a focus on creating knowledge- and technology-oriented value as well as businesses seeking to relocate for Brexit-related reasons. The majority of businesses serviced by Hamburg Invest were innovative SMEs as well as startups. The annual press conference of Hamburg Invest was held at the Hamburg Innovation Port in the district of Harburg.
Hamburg's Minister for Economic Affairs, Michael Westhagemann, explained: "In recent years, the Hamburg Senate has expanded its business development activities, while at the same time entrusting the agency with marketing all of Hamburg's municipal commercial and industrial sites. 2019 was the first full year under this new structure, and it can already be said that this decision was absolutely right. I am very pleased to see that innovative startups in particular have chosen Hamburg as their place to be. In this age of digitisation, innovative startups can sometimes turn entire industries upside down. In such cases, it is great to have these enterprises right at the location." Dr Rolf Strittmatter, managing director of Hamburg Invest, added: "In 2019 we were able to broker more than 43 hectares of commercial space. 25.9 hectares were owned by the municipality, and 17.3 by private investors. For the past year, we have served as the main port of call for all interested companies, supporting the entire process from site development and targeting clients to the final sales contract. This has made it a lot easier for companies looking for sites in Hamburg."
In addition, 7 (2018: 5) companies were supported while establishing or expanding their business in the Hamburg Metropolitan Region. Over the past year, Hamburg Invest's clients created or secured more jobs in Hamburg than ever before. In terms of investment volumes, figures were significantly higher than in 2018, with a plus of EUR 202 million.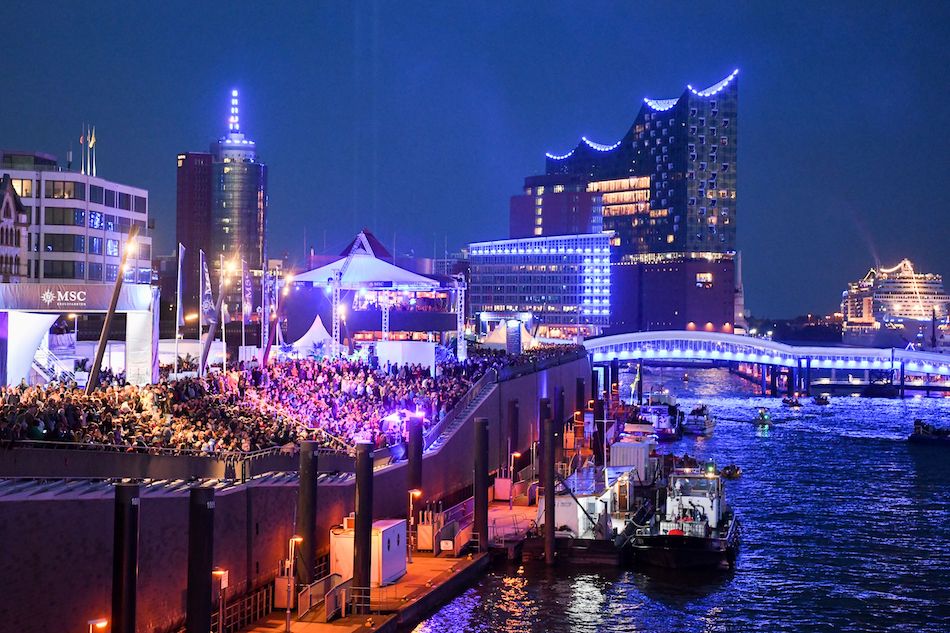 Strong position vis-à-vis competitors
Hamburg Invest's highly positive annual results match the most recent survey of the Financial Times Group's fDi Magazine, a specialist publication on foreign direct investment. In its "European Cities of the Future 2020/21" survey, Hamburg scored second place in the overall rating of the Large European Cities section of the survey. In the individual rankings, Hamburg came in first in the Human Capital and Lifestyle category and third in the Economic Potential and FDI Strategy categories. In the Business Friendliness category, Hamburg reached ninth place, and in the Connectivity category Hamburg came in tenth. As part of the survey, nearly 500 European cities and regions were assessed. Minister Westhagemann commented: "For us, these positive ratings are both a confirmation and an incentive. To retain our position as a top business location in Europe, we need to ensure an attractive business environment and keep developing our infrastructure for young, technology-oriented companies in particular. Innovations are vital for strengthening a location's competitive edge."
The work of Hamburg Invest is also perceived well among international observers. For instance, in a comparative study by Copenhagen Capacity, Copenhagen's official business development agency, Hamburg Invest was rated by far the most efficient business development agency from among all cities surveyed, i.e. Amsterdam, Berlin, Copenhagen, Dublin, Hamburg, Helsinki, , London, and Stockholm.
Brexit
Ever since the UK's Brexit referendum in June 2016, more than 100 British majority-owned companies have been established in Hamburg. For the vast majority of these businesses, it cannot be said with sufficient certainty whether this was directly related to the Brexit vote or whether it was part of a corporate expansion strategy. That said, in many cases it can be assumed that an additional location in the EU was sought because of Brexit. The majority of these companies are from the services sector. There were at least three cases of industrial companies expanding their production facilities in Hamburg, while scaling down or shutting their UK-based production sites.
To date, the relocation of entire companies has been limited to individual cases: the private lottery provider ZEAL Network SE, for instance, relocated its head office from London to Hamburg in October 2019. Originally founded in Hamburg in 1999 under the name of "Tipp 24", the company had moved to London in 2008 and is now back on home ground.
14 companies that were supported by Hamburg Invest during the process of relocating stated that Brexit had been the reason for their decision in favour of Hamburg. Besides British companies, this also included companies from Asia and North America.
HAMBURG INNOVATION PORT
Hamburg Invest's annual press conference was held at the HAMBURG INNOVATION PORT in the district of Harburg.
Based at the Harburg upriver port, the HAMBURG INNOVATION PORT (HIP) is a technology and innovation location aimed at facilitating networking between industry and science. Established in line with the Hamburg Senate's dedicated growth strategy, the HIP has been provided with an anchor institution – the Hamburg University of Technology (TUHH), which is on its grounds with several facilities – and maintains close ties with both the German Aerospace Center (DLR) and the Fraunhofer-Gesellschaft.
To achieve the greatest possible synergies, the HAMBURG INNOVATION PORT project specifically targets suitable commercial enterprises that match the relevant research areas of the local stakeholders. As a result, the HAMBURG INNOVATION PORT offers ideal conditions for an active startup community to develop. Arne Weber, who initiated the project and oversees operations, said: "The spatial proximity between industry and science creates a climate that promotes application-oriented research and development, while at the same time fostering exchange between companies and research facilities. Hamburg Invest has been an important partner for us in developing both this successful project and the Harburg upriver port."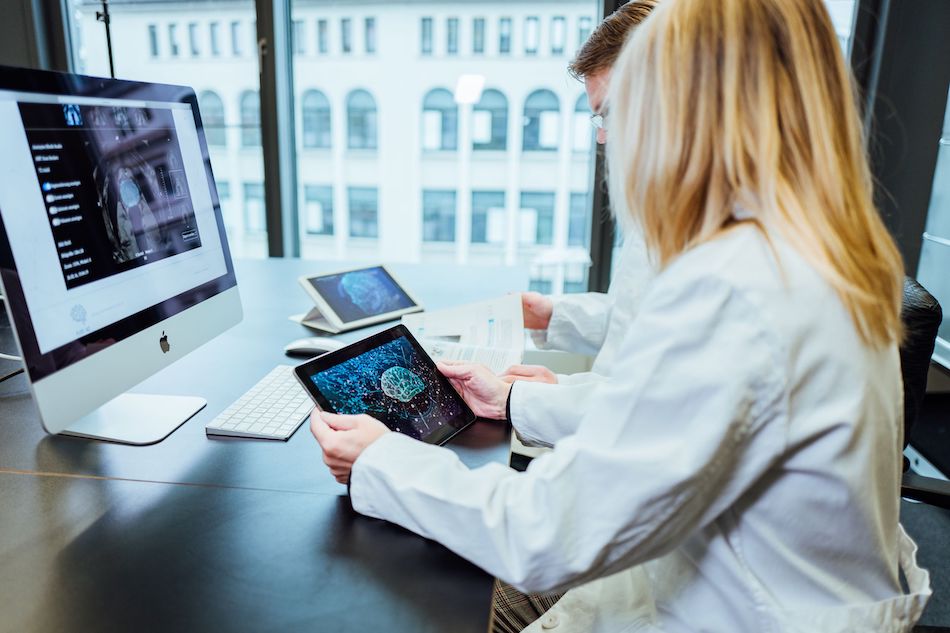 Harburg – hotspot for innovation
Located in the very south of Hamburg, the district of Harburg has developed into a magnet for tech companies in recent years. According to the commercial register, about 200 technology-oriented companies have settled here since 2015. Many of these were established by former students of the Hamburg University of Technology (TUHH). Minister Westhagemann commented: "Business development in the district of Harburg is a public-private partnership in the best sense of the word. Arne Weber has been instrumental in this and we would like to thank him for that. Now it is up to the City of Hamburg to provide further commercial sites for innovative companies. The areas between Hit-Technologiepark and the Harburg upriver port seem ideally suited, and Hamburg Invest will be playing a central role here. In the Bahrenfeld district, we are currently developing the Science City project, and the Harburg district is on its way to becoming Hamburg's hotspot for innovation. Currently, we are also working on finding a suitable location for a hydrogen hub." In the district of Harburg, Hamburg Invest has been focusing on companies from industries of the future. Thus, companies such as ContiTech InnovationLab, Harburg-Freudenberger Maschinenbau GmbH and Garz & Fricke GmbH were provided with new commercial premises or benefitted from the services offered by Hamburg Invest. Current projects include the expansion of the Mercedes plant.
The fact that Harburg is developing into a high-tech location has been noticed across Germany and will soon be promoted at international level too: this spring, Germany Trade and Invest (GTAI), Germany's federal business development agency, is going to release a special edition of its English-language magazine "Markets Germany", featuring German regions that have succeeded in mastering the structural change from traditional industrial regions to high-tech locations. The aim of this upcoming publication is to encourage further companies to relocate to Germany, and Hamburg's southern districts will be included in this issue.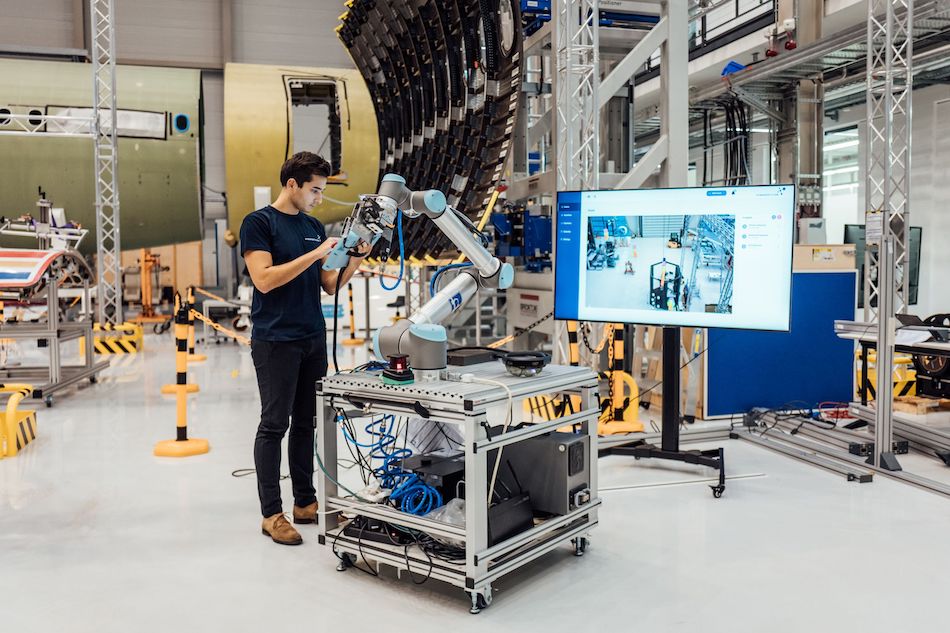 Outlook for 2020
Germany's federal government has significantly lowered its 2020 forecast for economic growth, the main reason being the recent decline in world trade. The gross domestic product is now expected to grow by 1.0 percent. In Hamburg, however, the economy is expected to grow above the national average.
Dr Rolf Strittmatter stated: "As a business location, Hamburg is characterised by creativity, the courage to initiate change, and innovations. With focal themes such as future mobility, artificial intelligence and hydrogen, Hamburg embraces topical issues of the future alongside the city's traditional strengths. Hamburg Invest will contribute to this by actively shaping this process. One of the key activities here will be our commitment to advancing the hydrogen initiative of the Northern German states. We are currently in dialogue with companies from the hydrogen industry regarding a potential relocation to Hamburg. Another focus for 2020 will be the expansion of our services for skilled professionals and new talent as well as our services for startup businesses."
Selected company profiles
In 2019, Hamburg Invest once again placed a focus on technology-driven, innovative enterprises in particular – alongside traditional Hamburg-based companies from various sectors. These included e.g. the following:
Airbus Service Centre
A new, prestigious service centre is scheduled to be built on the premises bordering on the Airbus works. As well as strengthening Airbus' competitiveness vis-à-vis the competing sites in Toulouse and Seattle, the new facility will help secure relevant skilled labour. The number of visitoto the plant is to be increased from the current 50,000 to 100,000 annually and will add further to Hamburg's attractiveness as a tourist destination. In addition, Airbus is planning to establish preventive healthcare facilities as well as other services that will be open not only to members of staff but also to local residents.
AVL Marine
The Hamburg marine office of Austrian company AVL has been their first one in Germany. AVL Marine has a focus on optimising ship operations, integrating new technologies, digitisation, enhancing efficiency as well as providing solutions for keeping the air clean. The customer groups targeted by the Hamburg office include shipyards, industrial partners, classification societies, ship owners, ship operators as well as charterers. AVL is the world's largest independent company dedicated to developing, simulating and testing powertrain and power generation systems (combustion engines, transmissions, electric engines, hybrid drives, batteries, fuel cells and software) for passenger cars, commercial vehicles and heavy-duty engines.
Equinix
With the launch of the new HH1 data centre in Hamburg, US-company Equinix is further expanding its presence in Germany, supporting Hamburg-based enterprises on their path of digital transformation. Hamburg is already one of the most digital cities in Germany as well as a major European hub for industry and commerce. The port of Hamburg, leading logistics companies and a thriving digital economy make Hamburg an ideal location for Equinix's mission to drive digitisation locally – connecting companies, partners, network service providers, and cloud providers.
Four Parx
In the district of Wilhelmsburg, Four Parx as project developer and AEW as asset manager are currently establishing Germany's very first logistics property that can be used equally on two levels. Development is scheduled to be completed in August 2021. On the former production site of beverage manufacturer Refresco, Four Parx is breaking new ground in many respects by revitalising an old industrial site of approx. 10 hectares of land. Comprising an area of approx. 102,000 square metres, the logistics facility will be divided into two levels, the upper level of which will be accessible via a 12-metre-high ramp that can be used by lorries with a weight of up to 45 tonnes. In addition, about 10,000 square metres of office space will be made available. As the premises are directly adjacent to the port of Hamburg, the new logistics facility will ensure excellent connectivity, while at the same time providing the market with urgently needed warehouse and logistics capacity. With its space-efficient development concept, this project serves as a model for other companies in Germany and Europe.
MOIA
Volkswagen's ride sharing service MOIA aims to help reduce individual traffic in urban areas by means of electric shuttles. The company is planning to expand its Hamburg-based bus fleet to 500 vehicles by 2020, which would equal the maximum number approved to date. At present, MOIA employs some 600 drivers. Once the fleet has been expanded to 500 vehicles, the service company would need well over 1,000 drivers. Alongside the scheduled growth of the fleet, Volkswagen intends to expand the business segment too. Thus, the company is constantly looking out for additional sites to maintain and charge its fleet and to be able to provide the transport capacity required on any given day. Hamburg Invest has supported MOIA in identifying appropriate sites.
Plug and Play
Plug and Play, the world's largest startup accelerator from Silicon Valley, opened a European office in Hamburg in 2019, with an initial focus on optimising the supply chain and logistics.
Plug and Play connects traditional companies with startup businesses and offers dedicated programmes for this purpose. Bringing such a successful programme to Hamburg – a highly renowned logistics location – seems like a perfect match and is well suited to Hamburg's focal themes. And indeed Sallar Faridi, who jointly heads the Hamburg branch with Nieky Ipektchi, has said that "talks on collaboration opportunities in the areas of Smart City and mobility are well underway". Especially in light of the ITS World Congress for Intelligent Transport Systems being hosted in Hamburg in 2021, these themes are becoming ever more topical.
ViTrox
Established in Malaysia in 2000, ViTrox designs and manufactures innovative, state-of-the-art and cost-effective automated vision inspection equipment as well as single-chip integrated electronic devices for the semiconductor and electronics packaging industry. ViTrox's core products are its Machine Vision System (MVS), Automated Board Inspection (ABI) and Electronic Communication Systems (ECS). Customers include outsourced semiconductor assembly and testing companies, manufacturers of printed circuit boards, electronic assemblies, original equipment manufacturers (OEMs), original design manufacturers (ODMs), electronics manufacturing services (EMS) providers as well as contract manufacturers worldwide. Currently, ViTrox is one of the world's leading suppliers of automated machine vision inspection. The Hamburg office is their first branch in Germany.
Yeply
Yeply is a mobile bicycle repair workshop. With this service, the founders are challenging the traditional way of how bicycles are repaired. Because Yeply brings the repairs to the bike, i.e. the company offers a mobile service comparable to that of an ice cream van. The team is available to both private and corporate customers and will arrive in your locality to fix your bike as needed. Founded in Finland in 2016 and with over 6,000 bicycles repaired to date, the company has been able to build a loyal and solid customer base and is now seeking to gain a foothold in the German market. The goal is to become Europe's largest and best bicycle repair shop by 2022.