15 Years of Continued Growth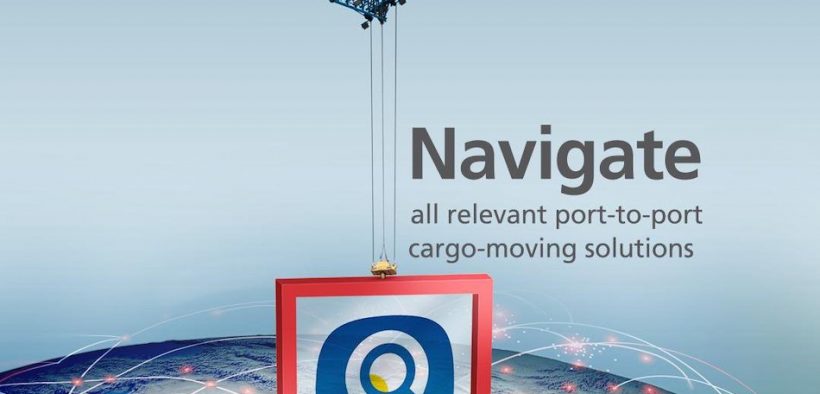 The Sultanate of Oman is experiencing solid growth in the food logistics and e-commerce sectors. Over the course of recent years, there have been various efforts focusing on economic diversification initiatives towards the non-oil sectors of the economy. This national strategy has given rise to a thriving logistics sector, with SOHAR Port and Freezone as one of its main contributors. SOHAR Port and Freezone has continued to develop itself as a rapidly emerging logistic hub, with sights set on expanding across the global market. Positioned as a gateway between the East and West, SOHAR hosts a consumer base of more than 2.2 billion across Africa, Asia and the Middle East.
Since its initiation, SOHAR has witnessed consistent growth, setting new records in vessels calls and cargo throughput. Furthermore, an agreement for the development of the first phase of SOHAR Port South was signed with Dredging International NV, earlier this year. This project saw the addition of 50 hectares of land in the first phase with a further 200 hectares to be added in the subsequent phase. The additional land area will be assigned almost exclusively for oil and gas-related investments including an LNG bunkering facility by Total. As a result, this will considerably boost the capability of SOHAR to handle greater volumes of cargo traffic and simultaneously create new and sustainable job opportunities. Furthermore, the SOHAR Port South development will lead to a rise in trade flows to Oman, encouraging shipping lines to make more direct calls to the Port and thus open the doors for a larger group of potential customers in the upcoming years.
SOHAR Freezone hosts a multitude of companies not only from Oman but also from the GCC, the Indian sub-continent, Asia and Europe. The Freezone companies have a proficiency in the industrial and logistics sectors and have established themselves in SOHAR due to the attractive benefits offered to businesses in the Freezone. This includes 100% foreign ownership, lower operating costs, energy-saving systems, One-Stop-Shop facilities, quick and easy land lease options and access to warehousing units.
SOHAR Port and Freezone has seen the emergence of several developments in the past year. The collaboration with Mannesmann saw the creation of a Calcined Petroleum Coke (CPC) plant at the Port. Additionally, in a significant effort to tap into the country's renewable energy potential, SOHAR entered into a land lease agreement with Shell Development Oman (SDO). This partnership aims to create clean energy solutions to meet the energy demands of industrial tenants, by facilitating solar photovoltaic (PV) projects within SOHAR Freezone. Lastly, the creation and operation of a new high-capacity mineral aggregate terminal, together with Marafi Sohar at the Port, is expected to generate further market opportunities.
On a technological front, SOHAR recently launched SOHAR Navigate, offering businesses in the supply chain a smarter way to use container transportation. The online Navigate route planner is the first of its kind in the region and provides a complete overview of the most efficient deep-sea and feeder connections via Suhar. The platform connects to 550 ports worldwide, displays route transit times and a list of potential logistics companies and partners.
Keeping in line with its motto, 'It all starts here', SOHAR continues to keep a sharp lookout for new and innovative solutions. These include initiatives for further development and growth, as well those that work for the benefit of everyone in and around SOHAR.
 Mark Geilenkirchen
Chief Executive Officer| SOHAR Port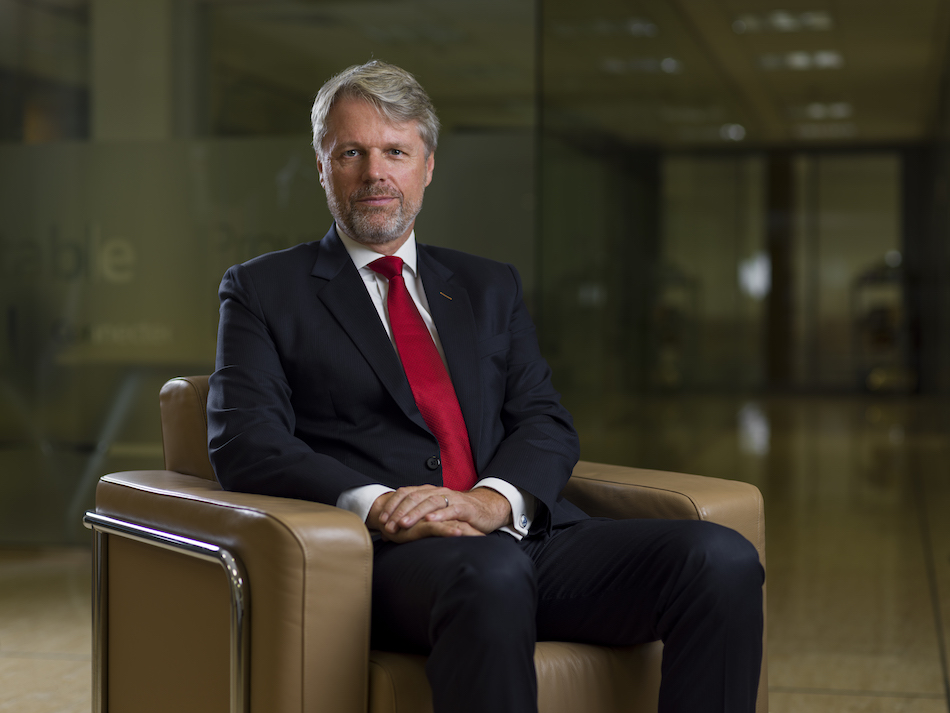 After receiving his Bachelor's degree in Logistics from the Maritime Institute De Ruyters in the Netherlands, Mark set-up and managed HT Research from 1991-2001, an international consultancy focusing on logistics and quality.  In 2002, he returned to De Ruyters as a lecturer, where he created a specialised business faculty for logistics and established many working relationships with other leading universities. In 2006, Mark joined ABN AMRO as Vice President, where he helped to lead the company through the global financial crisis. From 2010-2014, Mark was appointed CEO/CCO of APM Terminals at Port of Zeebrugge, in Belgium, where he was responsible for attracting significant Chinese investments and returning the loss-making port to profit.  Mark joined SOHAR Port and Freezone as CEO in July 2016 from Hong Kong, where he had been working for two years as Global Client Director with APM Terminals. Mark is married, lives in Oman and has three children.
SOHAR Port Anticipates Potential Business Opportunities
With several developmental plans underway, including future projects, SOHAR Port and Freezone continues to seek possibilities for growth and expansion. In line with this principle, SOHAR is now looking forward to leasing out their Terminal 2D. The sizable land area was initially developed in 2009 as a container terminal expansion but has now been dedicated to businesses involved in the logistics and metal sectors. The waterfront location hosts an area ofa 100-hectareswith easy access to cool water and the surrounding industrial clusters.
Commenting on the potential of Terminal 2D, Mark Geilenkirchen, CEO of SOHAR Port and Freezone said, "SOHAR is strategically positioned at the centre of global possibilities, and has a consumer reach of over 2.2 billion across Africa, Asia and the Middle East. Potential customers are generally based outside Oman, so we aim to garner as many opportunities as possible to support them in setting up at SOHAR. Additionally, with the help of our One-Stop-Shop facility and the benefits we offer, investors will receive a favourable return on investment."
The One-Stop-Shop (OSS) service at SOHAR Port and Freezone acts as a single-window for clients to obtain all necessary documentations and operate their businesses efficiently and effectively. It provides multiple key amenities (including company registration and licensing, plot work and labour permits, visas, etc.) under a single window to deliver high-quality services.
"With several regional ports currently running out of space, SOHAR still has the capacity to further expand and attract prospective investments. Clustering is an innovative form of business. Therefore, the close proximity to our petrochemical, logistics and food clusters will also support the creation of upstream and downstream opportunities for further business developments. Moreover, as the Port and Freezone are both managed under a single entity, this allows for a seamless connection between the two, while also enhancing efficiency for feedstock imports and product exports," Geilenkirchen added.
Strategically located by the sea, Terminal 2D waterfront location is perfect for businesses looking to take advantage of the deep-water facilities and the accessibility of logistic services surrounding SOHAR Port and Freezone.
For more information on SOHAR Port and Freezone, visit soharportandfreezone.com