Merger Mania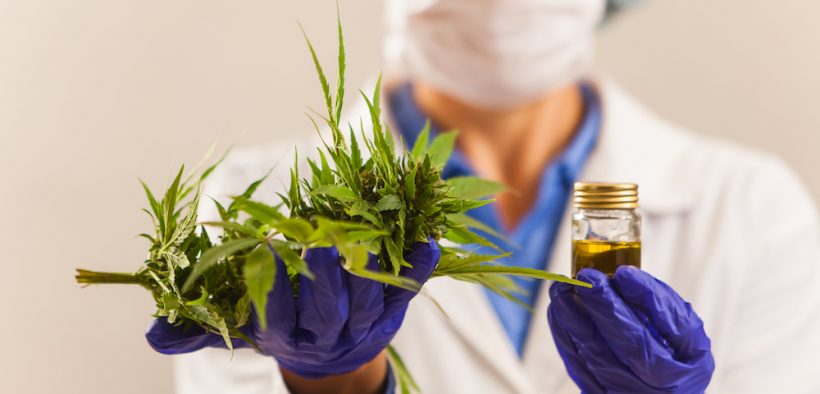 Investors  are  looking to Canada to boost returns in the  medical marijuana  industry
Several investment opportunities have arisen from the recently conspicuous cannabis industry, as laws relax and marijuana stocks have become virtually unstoppable with soaring valuations. This sector is amongst the fastest-growing markets in the United States, and there has been a discernible increase in activity in the last decade, with no other industry gaining close to the level of traction seen in this space.
Global financing in marijuana-related businesses surpassed $1.4 billion by mid-February this year, and as cannabis is proving to have significant potential for a variety of medical conditions, it is bringing a fresh and innovative revenue stream to the pharma, biotech and healthcare industries. Pot stocks have seen their share prices rise by triple- or quadruple-digit percentages, and if trends continue as expected, marijuana-related businesses could raise nearly $13 billion by the end of 2018 – four times more than the estimated $3 billion last year.
With regard to opportunity and expansion, all eyes are on Canada, which appears to be the first developed country in the world to legalise recreational use marijuana, as Prime Minister Justin Trudeau pushed to change the existing law. Additionally, eight US states – Colorado, Washington, Oregon, Alaska, Maine, Massachusetts, Nevada and California – have legalised recreational and medicinal use marijuana, and canna-visionaries are already offering the product in various attractive and sophisticated ways, resulting in feel-good retreats and new eateries. For example, marijuana chef Chris Sayegh plans to open the first 'high cuisine' cannabis restaurant in Los Angeles in the near future. Germany, Israel and Australia are also in the early stages with med industries, and legalising cannabis would strengthen the Australian economy, for example, by almost $2bn a year according to the Parliamentary Budget Office. Though it is not legal worldwide, cannabis is on its way to becoming a top money-maker for a number of savvy entrepreneurs.
Marijuana merger mania is on track, consolidation is sweeping through the industry and companies are snapping up rivals to expand their geographic footprint, and all the while opportunities for investors are growing. Aurora Cannabis Inc.'s $3.2 billion all-stock offer to take over rival licensed marijuana producer MedReleaf, the largest-ever deal in Canada's burgeoning cannabis industry, creates a powerful platform for accelerated growth on a global scale. The deal is expected to close in August of this year, and is the latest in a wave of mergers in the industry. It aims to be, what the target corporation's CEO refers to as, the 'undisputed world leader in cannabis', creating a producer with the capacity to grow 570,000 kilos (1.26 million pounds) of cannabis a year at nine facilities in Canada and two in Denmark.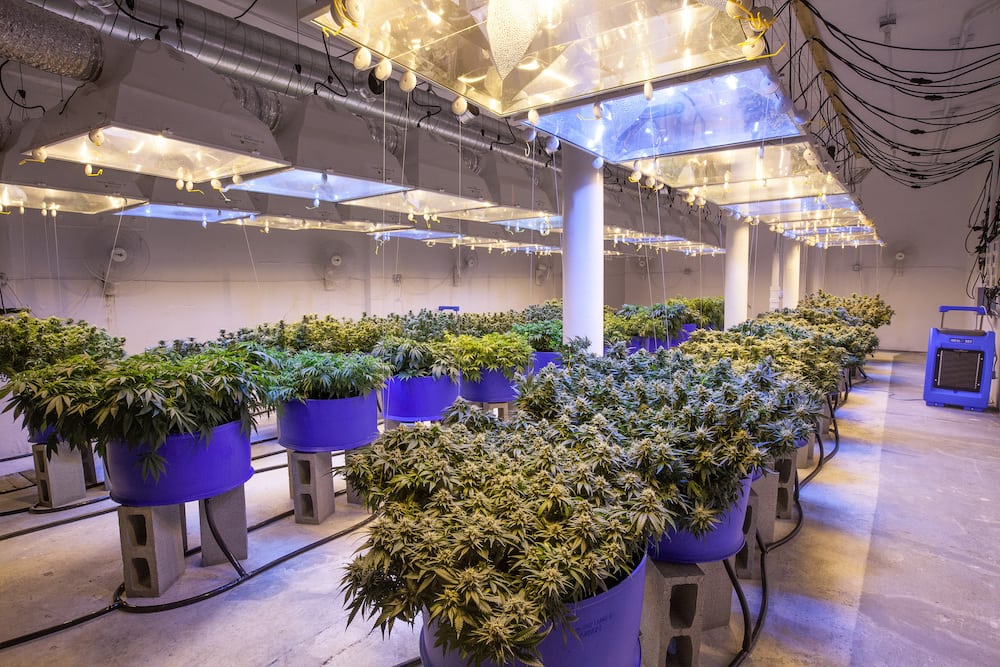 Its 800,000sq ft. Aurora Sky facility is fully under glass and expected to yield its first harvest in June 2018, while the 100,000sq ft. facility in Odense, Denmark, is being fitted to grow cannabis while the 1 million-sq ft. Aurora Nordic facility is under construction. Aurora recorded a 211% increase in year-over-year sales to $12.6 million, with the number of active registered medical cannabis patients increasing by almost 250% to 45,776 from the prior year quarter. Its latest acquisition comes amid a race among companies to secure market share. MedReleaf shareholders will receive 3.575 Aurora shares for each MedReleaf share they own, suggesting a price of $29.44, and a premium for MedReleaf shareholders of around 34%, based on the 20-day weighted average for both companies' shares. This healthy premium may spark further M&A enthusiasm across the sector. Aurora plans to go big following the imminent change in Canadian legalisation – not just focusing on consumer brands – but also concentrating on the global medical market, which is expected to reach a value of USD 55.8 billion by 2025.
Its chief rival, in terms of geographic reach, product offering and production capacity, is Canopy Growth, and Constellation Brands, recognising Canopy Growths potential, purchased a 9.9% stake in the company for roughly $191 million, demonstrating that interest in cannabis has gone mainstream. Another sign pointing to the cannabis industry heading towards an increasingly conventional style is that a 'Big Six' Canadian bank led an equity financing round for the licensed weed producer.
The merged company will have distribution networks at home as well as in Europe, South America and Australia, seeing particular growth opportunities in the European Union. Aphria Inc., another Canadian grower, bought Nuuvera Inc. for about C$444 million in March. Early mover, iAnthus Capital Holdings, Inc. which owns, operates, and partners with licensed cannabis operations throughout the United States, received a US$50 million investment from Gotham Green Partners, a long-term investor and leader within the cannabis investment community. For fiscal year 2017, iAnthus reported revenue of $2.4 million, up more than 600% from 2016, highlighting that the marijuana revolution is well and truly underway. Additionally, four dominant corporations in the expanding cannabis space, Baker, Briteside, Sea Hunter and Sante Veritas Plan, propose to merge to form one of the industry's most wide-ranging platforms, operating under the name TILT Holdings Inc. Together, they aim to epitomise all facets of the industry, providing technology driven solutions throughout the entire cannabis ecosystem.
Canada's relaxed protocols, established industry and abundant resources provide firms with an exclusive opportunity to research and develop, minus the legal and political pressures that engulf growers in the United States and elsewhere. Battley, Aurora's CCO, reflects on this first mover advantage, saying that 'a handful of Canadian companies have an opportunity to establish and invent the global cannabis industry.' The M&A market for cannabis ancillary technologies is set to become very active, with companies gaining opportunities for exits at high valuations relative to their business metrics.
The global marijuana market is currently worth $7.7bn, and could exceed $31bn by 2021, according to the Brightfield Group, a prominent cannabis market researcher. Meanwhile, various nations are legalising marijuana for medicinal use and decriminalising possession for use, including several European countries. Europe has long been one of the world's largest consumer markets for cannabis, and in the UK there seems to be growing interest in sanctioning medicinal use marijuana for certain conditions.
However, the cannabis sector is still up against copious challenges that are hindering the ability of businesses to successfully deliver products and services to a large and growing demand base. Nevertheless, several companies are already working on developing cannabinoid-based drugs that will be used to treat various ailments. For example, UK-based GW Pharmaceuticals is currently in the process of manufacturing a drug called Epidolex that is used in the treatment of several forms of epilepsy that occurs early in childhood.
The current lure to enter the marijuana movement has fashioned numerous start-ups, and while the cannabis industry is still in its infancy, it is growing at a rapid pace. With the proposed legal clampdown and the highly fragmented structure of the industry, it is possible that many marijuana-based start-ups won't survive. The champions in the trade so far are recognised corporations that are earmarking marijuana as an additional resource. Global investor enthusiasm is on the rise and the investors who get in early may be able to enjoy hyper growth returns reminiscent of the dot-com boom.