Cyber Security: Facing the Future with Confidence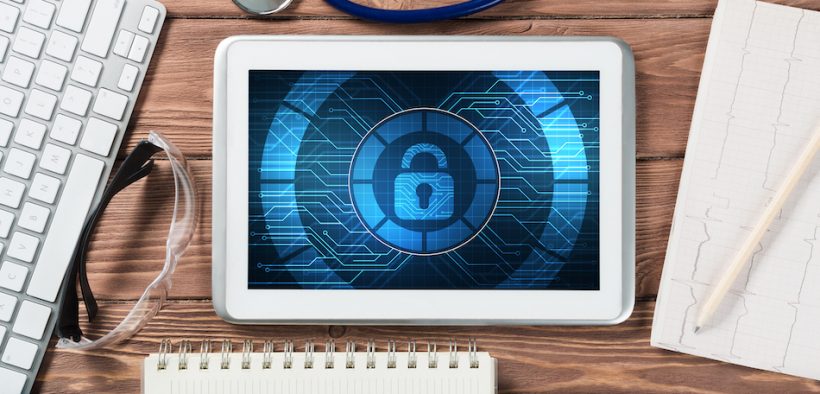 The National Cyber Security Strategy has revolutionised the UK's fight against Cyber threats as an ambitious, deliberately interventionist programme of action. During the last three years, the UK has put in place many of the building blocks to strengthen Cyber Security and resilience, backed by an investment of £1.9 billion pounds.
In 2016, the world-leading National Cyber Security Centre (NCSC) was established to act as a single authority on Cyber Security. Countries around the world, including the US and Australia, have recognised NCSC as a global Centre of Excellence and many countries are now emulating the UK's model for addressing the increasingly complex Cyber Security landscape.
The aim of the NCSC is to protect all elements of UK society and work with international partners. In terms of UK Public Sector, more than 4 billion queries to the internet every week are scrutinised, and typically, more than 1 million malicious emails are regularly blocked.
These are the kind of crude, high-volume attacks that impact on people's everyday lives, that compromise identities and undermine individual security. For all UK citizens the Active Cyber Defence Programme is making good progress in automatically protecting UK internet users. Last year, it took down nearly 140,000 UK-hosted phishing sites.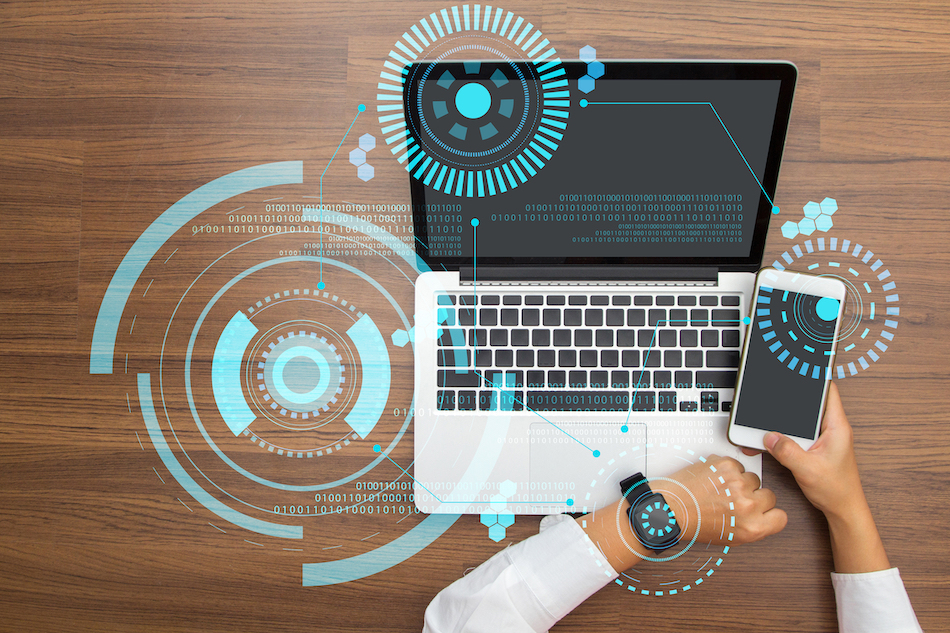 NCSC realises that to build on this success, they still need to demystify Cyber Security for citizens. The conversation needs to get away from the outdated image of War Games and move the thinking to be more about common threats such as phishing, ransomware and malvertising. There also remains a deep lack of awareness about these threats. Too often, Cyber resilience is seen as a technical issue and the responsibility of an IT department, whereas the reality is Cyber Security needs to be everyone's responsibility.
There are, however, plenty of reasons to be optimistic. Real progress has and continues to be made on the Cyber agenda, such as setting the gold standard in protecting the UK's Critical National Infrastructure (CNI). A combination of government and industry initiatives are also beginning to change the lens with which we view the issue and the resulting impacts. Underpinning these significant developments for CNI Cyber resilience are some sector examples from Templar Executives' own experiences.
Creating Cultural Transformation in the Healthcare Sector
The challenge for the Healthcare sector has always been how to deliver the best patient care and outcomes – and key to enabling this is digital innovation. However, with greater digital innovation come increased Cyber risks to a sector that has a treasure trove of highly sensitive data.
"Templar Executives is supporting the cultural transformation of the Healthcare sector with regards to the Cyber agenda."
This includes the medical records of patients which are many hundreds of times more valuable than financial information, making the sector a particularly attractive target for Cyber criminals. Over the past five years, the size and growing number of breaches, with the biggest impacting over eighty million people, only serves to highlight that effective Cyber Security must be a priority for NHS Boards and healthcare professionals alike.
Templar Executives is supporting the cultural transformation of the Healthcare sector with regards to the Cyber agenda. Our expertise in Board-level strategy and governance puts the Cyber context right at the heart of the conflicting and multiple priorities for Healthcare leaders and practitioners.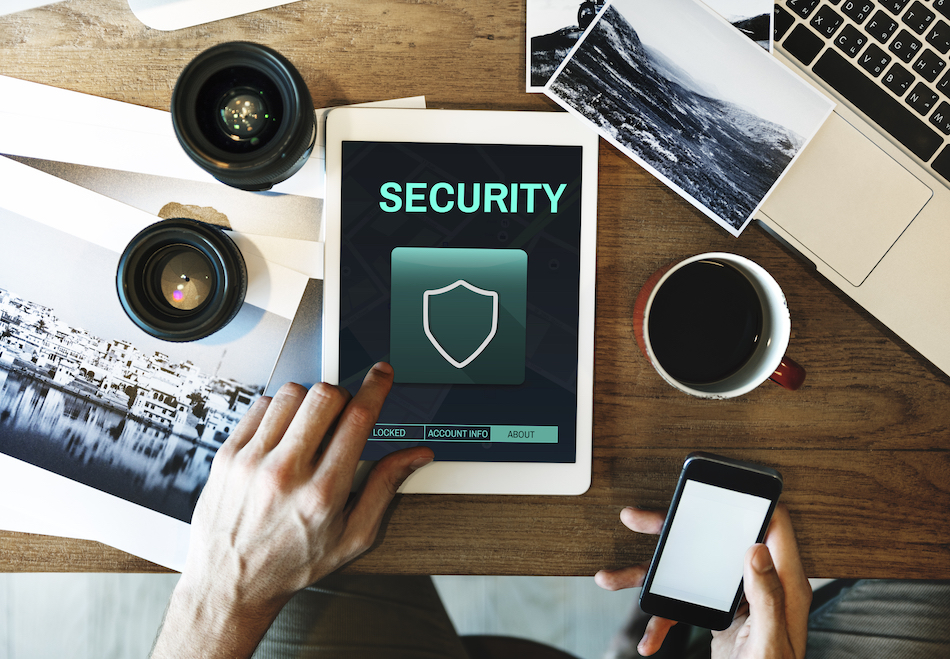 Specially, under an initiative called Cyber Operational Readiness Support (CORS), we are supporting key Board-level and clinical specialists to improve the Cyber safety of information and thus work to improve information flows. By creating awareness and relating how best practice in Cyber Security can enable the confidentiality, integrity and availability of trusted data sets across the ecosystem, Boards and healthcare professionals will be able to better realise the right patient outcomes.
Empowering Cultural Transformation for Nuclear Decommissioning
The UK Nuclear Decommissioning Authority's (NDA) Cyber Security and Resilience Programme involves working across a highly complex and sensitive domain, beset by myriad legacy issues and with forward plans measured in decades. Over recent years the Cyber threat in the CNI world has risen exponentially as business and industrial systems have become more sophisticated, in the areas of both Information and Communications Technology as well as in Operational Technology.
As a result of this, the NDA Group has reviewed its vulnerabilities against this increasing threat and developed a strategic response to enable Cyber resilience. Templar Executives is working across the NDA Estate to deliver on this comprehensive programme which encompasses people, culture, policies, technology, governance and benefits realisation.
Another significant aspect of this engagement is the opportunity to collaborate on related pan-Civil Nuclear Sector activities with a wider stakeholder community and provide expert guidance and services to facilitate effective and consistent remediation activities.
Navigating towards Cultural Transformation in Maritime
The maritime sector has been making global headlines of its own over recent years with Cyber incidents such as those impacting Maersk, Clarksons, Cosco, and ports including Barcelona and San Diego, to name but a few that are in the public domain. Still, the sector has been notoriously slow to adapt and respond to the Cyber issue; Lloyds of London has warned that a serious Cyber attack could cost the global economy more than £92bn.
In their 2018 Maritime Cyber Security Survey, publisher Fairplay and maritime industry body BIMCO reported that a fifth of respondents had been the victim of a Cyber incident, with 72% of them stating that their companies had also been the victims of Cyber-related crime.Addressing this agenda therefore is imperative for any nation or organisation dependent on shipping and seeking to be part of a prosperous maritime industry.
"One significant response supporting this criterion is the establishment of the International Maritime Cyber Centre of Excellence (IMCCE), an industry initiative spearheaded by Templar Executives in partnership with leading maritime player Wärtsilä."
The IMCCE consists of the Cyber Academy to raise awareness and address the skills gap in the industry and a Maritime Cyber Emergency Response Team (MCERT). With the support of key stakeholders drawn from the shipping and marine insurance world, MCERT enables reporting of Cyber incidents and provides real-time assistance to members during a Cyber incident.
It also provides proactive support such as intelligence feeds and daily threat alerts and is onboarding more industry partners to supplement a global remediation capability – in essence offering tailor-made solutions from the maritime industry for the maritime industry.
For more information visit: www.templarexecs.com
Email: enquiries@templarexecs.com
Phone +44 (0)844 443 6243