Lithuania Kicks Off "Startupcation" Program – Invites Foreign Startups to Visit Land Where Unicorns Graze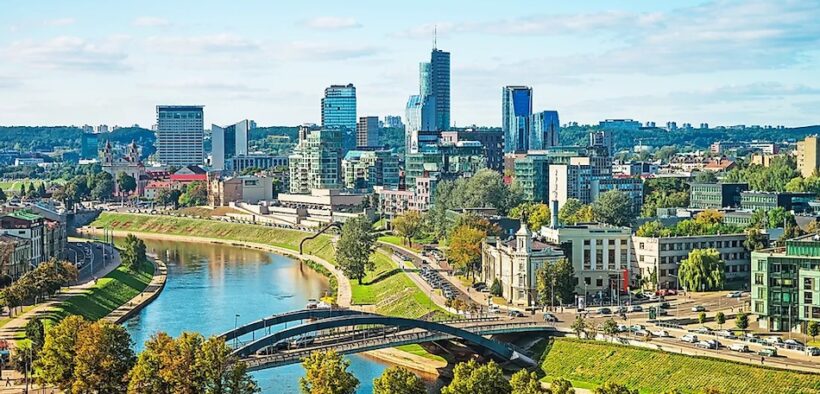 Lithuania has launched a "Startupcation" program and invites foreign startups to experience the booming startup ecosystem of Vilnius, Lithuania's capital city and main startup hub. The program grants fast-lane access to the country's relevant business networks and hubs and provides an entry point to the European market with more than 700 million customers open to new technologies. Vilnius is home to "Vinted" and "Nord Security" – two of the country's unicorns – and over a thousand promising startups enjoying great work and life balance in an innovation-friendly business environment with an excellently developed infrastructure and a world-class talent pool.
Lithuania has an abundance of active local investors and a robust and friendly startup community of more than a thousand startups, growing intensely and expanding into new markets. The country has globally leading scores for procedures to start a business and the ease of doing business. Moreover, this year's "Startup Genome" report placed Lithuania amongst the 60 emerging startup ecosystems, and "Startup Blink" ranks its startup ecosystem as high as 17th in the world.
"We have launched the "Startupcation" program to allow non-EU startups to experience our spurting ecosystem first-hand and show them the abundant potential of relocating their business. During a one-week visit, they will meet successful startup founders, get to know key business networks and hubs, and learn about soft-landing programs and governmental support. Our mentors will guide the participants each step of the way and explain the benefits of Lithuania's position as the gateway to the EU with great work-life balance," says Roberta Rudokienė, the Head of "Startup Lithuania".
Last year Lithuanian startups attracted a record number of investments — over 428 million euros. The country's first unicorn, "Vinted", has tripled its valuation and the creators of the "Nord VPN" service – "Nord Security"– became its second unicorn. Lithuania's startups are now valued at more than 7.1 billion euros, with the turnover and export of startups having grown by more than 30% in 2021 compared with the previous year.
Scale fast and live slow
Eimantas Sabaliauskas, co-founder of "Nord Security" – the most recent unicorn in Lithuania – has grown his business in Vilnius by making use of the local startup community and supportive founders.
"In Vilnius, you are always within walking distance of everything you might need, and startups can easily exchange their ideas and experiences with industry veterans, which is simply invaluable to any business. You can work and live in the heart of a vibrant multicultural city and still be just a few minutes away from beautiful nature. Couple this with welcoming approaches from local municipalities and the Lithuanian government, and you find yourself in an environment fit for your startup to scale and strive for success. It's noteworthy that investors put their trust in the region and feel secure investing here. "
He reveals that even though "Nord Security" is a global company with offices worldwide, its HQ remains in Lithuania, with no plans to move. "We are thrilled to see the growth of the Lithuanian startup ecosystem, and we are proud to be a part of it," says Eimantas Sabaliauskas.
A market that inspires global ambition and resilience
Inga Langaitė, CEO of the startup association "Unicorns Lithuania", explains how Lithuania pushes startups to scale fast and dream big.
"Lithuania is inherently a small market; therefore, ambitious startups rarely consider the country their main market and develop their business to meet global demands right from the start. Startups in Lithuania are not spoiled by an abundance of venture capital and sizeable investments – they work hard, build their businesses on their own and enter global markets tempered and well bootstrapped," Langaitė says.
She stresses the strength of a tight-knit startup community in Vilnius, "the community met the new unicorn with a wave of excitement, and the whole startup ecosystem celebrated the achievement together. As startups don't compete within the Lithuanian market, they form a supportive and welcoming community that wants to grow and prosper together and help new startups land on their feet".