Biotech Stocks: What Should We Expect Once The Pandemic Is Over?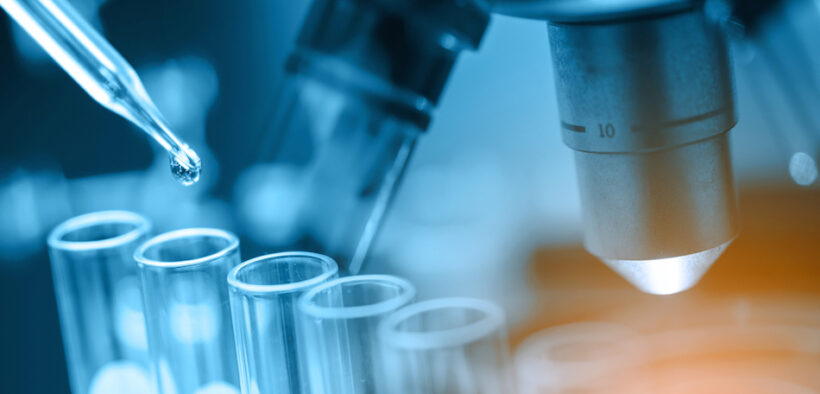 As the biotech industry continues to reach new heights, Maxim Manturov, Head of Investment Research at Freedom Finance Europe, explores the growing popularity of this market and whether retail investors should look to invest.
"The biotech sector has experienced unparalleled highs over the past eighteen months, with anyone and everyone looking to find new ways to fight the Covid-19 pandemic. As a result, the sector's financial performance has grown significantly, with an increasing number of investors looking towards the biotech industry to both help combat this virus and generate high returns. In fact, the latter was undoubtedly a huge temptation for the new breed of thrill-seeking investors who appeared during the pandemic. These investors were inspired to enter the stock market for the first time due to low interest rates, more spare time during lockdown, and affordable retail accounts with zero commission.
"Investing in biotech, however, is not always plain sailing, as many of the products that are being researched or developed will not always make it to market."
In addition, while the biotech sector as a whole clearly remained resilient during the pandemic, it is often very difficult to predict the financial performance of individual businesses. As such, for those looking to invest in the ups and downs of biotech stocks, taking a rational approach and doing your research before coming to a final decision is of critical importance," explains Maxim Manturov, Head of Investment Research at Freedom Finance Europe.
What should we expect from the biotech sector once the pandemic is over?
"The biopharmaceutical industry clearly weathered the storm of the pandemic, unlike many other industries during these challenging times. However, the crisis also brought to light some of the long-standing inefficiencies in biopharmaceutical operating paradigms, signalling the start of a long-overdue reform to this industry.
"Accelerated digitalisation of biopharmaceutical research and development can help to democratise clinical trials by allowing people of different ages, races, and socioeconomic backgrounds to participate. Drug development can be sped up through more representative recruitment, which leads to a faster time-to-market for pharmaceuticals.
"Alongside this, business services can leverage technology to have more meaningful and convenient interactions with doctors, nurses, and patients. Physicians may be more interested in trying new products if they are promoted appropriately and patients may have more confidence in pharmaceuticals as a result of increased engagement. Essentially, the benefits of enhancing organisational efficiency and adopting a customer-centric strategy are clear, as they are likely to be a win-win situation for all parties concerned.
"To remain competitive in the future and ensure the operating model's viability, manufacturers must therefore ensure that they capitalise on the momentum generated by accelerated digital transformation projects, strategic adjustments, and commercial restructuring."
Should investors look towards biotech stocks?
"Some scientists believe that the biotech industry is in its "golden age." Advancements are paving the way for new strategies to treat and prevent diseases that were previously only a theory. This also creates a plethora of investment options for buyers, as many biotech stocks are becoming increasingly popular due to their potential to generate high returns.
"However, before choosing to invest in any stock, you should always remember that you are actually buying a small share of a company. This means finding out what the company does, how it is doing financially, why there is a lot of media attention surrounding it, and why the stock price may increase or decrease. In other words, do your own research and do not simply rely on what everyone else is saying, which can also help you gain some investor confidence."
What are the top biotech stocks to watch out for?
Nurix Therapeutics, Inc. (NRIX) is a biopharmaceutical business that researches, develops, and commercialises low molecular weight medications for the treatment of cancer and immunological disorders. With an average target price of £35, the stock has the potential to yield a 71 per cent return on investment.
ADPT (Adaptive Biotechnologies Corporation) is creating an immunity medicine platform. The company uses the innate biology of the adaptive immune system to transform the diagnosis and treatment of various diseases. With an average target price of £41, the company's shares have a 24 per cent upside.
Forma Therapeutics Holdings, Inc. (FMTX) is a clinical-stage biopharmaceutical company focused on developing and commercialising novel therapeutic agents for the treatment of rare haematological diseases and cancer. The average investment bank target price for this company's shares is £40, with a 213 per cent growth potential.
BioXcel Therapeutics Inc. (BTAI) is a clinical-stage biopharmaceutical firm that employs artificial intelligence to find better treatments for neurological and immuno-oncology diseases. BXCL501, which is being tested for the treatment of acute agitation associated with neuropsychiatric disorders, and BXCL701, which is being tested for the treatment of uncommon cancers, are the most advanced clinical development projects. The company has a potential upside of more than 220 per cent, over the average investment bank target price of £67.
Berkeley Lights, Inc. (BLI) is a digital cell biology company focused on accelerating the rapid development of biotherapeutics and other cell-based products. With an average investment bank target price of £53, the company's growth potential exceeds 185 per cent.
If you would to learn more about investing you can do so by downloading the Freedom24 app (for iOS on the App Store or for Android on Google Play) or by visiting the Freedom Finance website.