Malta – A Lucrative Ecosystem For Startups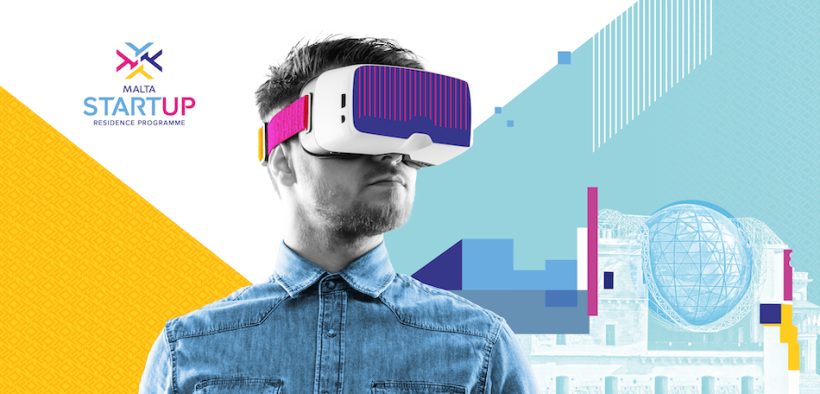 Malta has recently launched a residency programme for highly innovative startup and scale up ventures. Non-EU founders who would like to use Malta as their launch pad for their new business, from its strategic location in Europe, now have a viable relocation opportunity, designed specifically for this purpose. CEO Insight spoke to Charles Mizzi, Chief Executive Officer of Residency Malta, the government agency which administers the Programme, to find out about what opportunities await entrepreneurs willing to move.  
CEO Insight: What is the purpose behind launching the Malta Startup Residence Programme? What will it serve to add to Malta's existing programme portfolio?
Charles Mizzi: This new Programme is intended to attract more highly innovative startup businesses to our shores, thereby adding to the country's existing startup ecosystem while attracting skills and talent and boosting our local economy.  This 3+5-year residency programme is specifically designed for non-EU entrepreneurs with highly innovative startups with the aim is to facilitate the immigration process so that founders can fully focus on growing their business, rather than having the strain to renew their residency permits annually. We understand that the first three years are crucial for startups, and this programme helps founders to focus entirely on their operations from a comfortable location. As with all the programmes Residency Malta offers, we are after quality applicants who have viable business projects with disruptive products or services.
"Successful applicants, along with their immediate families, may renew their permits for an additional five years if their startup is performing well."
CEO Insight: What noteworthy prevailing macro, geopolitical and other apposite conditions have informed the creation of the Programme and combine to suggest it will particularly resonate at present?
Charles Mizzi: First of all, movement across the world has increased exponentially, and more so on the back of the pandemic, where people from all walks of life have realised the importance of freedom of movement and of having a back-up plan for their families and their businesses in times of geo-political turbulence. Entrepreneurs increasingly feel the need to be able to set up shop in different markets. Events like Brexit have created a need for startups to be able to set up shop in the EU, and Malta offers an ideal gateway for businesses looking to establish a presence within the EU market. These conditions, combined with Malta's strong economy and a supportive startup ecosystem, make this Programme an attractive option for startups looking to expand their operations.
CEO Insight: Can you shed light on the details behind this dedicated package?
Charles Mizzi: The Malta Startup Residence Programme requires a minimum investment of €25,000 in tangible assets or paid-up share capital. To be eligible, applicants must have a concrete intention to develop or expand their business in Malta, be the founder or co-founder of an enterprise that has been registered for no more than seven years globally, and have a physical and tangible presence in Malta, both in terms of business and personal life. This means that founders and co-founders must live in Malta and pay taxes locally. Successful applicants, along with their immediate families, may renew their permits for an additional five years if their startup is performing well. Similarly, core employees and their families may renew for an additional three years.
CEO Insight: What business sectors would be eligible?
Charles Mizzi: Startup undertakings shall be considered as eligible if they engaged in high end manufacturing; software development; health, biotechnology, pharmaceuticals and life sciences; eco startups involved in the blue, green and sustainable industries or other innovative economic activities enabled through knowledge and technology providing services or products, which are currently not readily available in the relevant market or which shall be provided through a process which is novel.
 CEO Insight: What lucrative funding opportunities exist for startups in Malta?
Charles Mizzi: The Malta Startup Residence Programme is a collaboration between Residency Malta and Malta Enterprise, the country's economic development agency. Malta Enterprise offers funding assistance that can help propel these businesses forward. An array of funding opportunities and non-dilute assistance include the Bstart programme – a fund of €200,000 to help start off the business; Startup Finance – up to €800,000 repayable advance for highly innovative startups and the Business Development Grant – up to €200,000 for go-to-market or high value adding projects. Moreover, Malta Enterprise can assist with access to world renowned accelerator programmes, mentors and advisory services, assistance for workforce training, aid for accessing EU funding and with securing investment and tax credits. Another government entity – Trade Malta – assists startups with their internationalisation journey.
CEO Insight: What would success look like in respect of the Programme? Have targets been set?
Charles Mizzi: We are not after quantity but quality. We will measure our success by the quality of startup businesses, entrepreneurs and core employees which we will attract to our shores as a result of the programme, adding to our already rich melting pot of talented workers and boosting Malta's economy.
CEO Insight: Are there any particular markets Malta will be targeting with the Programme where you believe its features and benefits will resonate most strongly? Are there any new geographies being reached out to that may not previously have been familiar with Malta's offer?
Charles Mizzi: The Malta Startup Residence Programme is open to highly innovative businesses from all markets and geographies which are non-EU. However, we believe that the programme is an asset for internationalisation and is particularly attractive to startups looking to tap into the EU's single market and expanding into the Middle East, Africa and beyond. With Malta's strategic location and our attractive proposition, the programme gives a competitive advantage to these startups.
CEO Insight: How will businesses ensure a smooth transition for the available extension period?
Charles Mizzi: Beneficiaries wishing to renew their permit after the initial three-year period will be evaluated to ensure that both the business project they committed to and the eligibility requirements for residency are still being met. Following five years of continuous residency in Malta, beneficiaries are able to apply for long term residence.
CEO Insight: Why is Malta so well set up for such a programme to succeed?
Charles Mizzi: There are various factors which make Malta the ideal destination for startups wishing to use the country as their base. Firstly, Malta is a politically stable and secure jurisdiction that consistently ranks highly in terms of economic growth among its EU peers. Our strategic location doesn't only aid in reaching new markets as mentioned earlier but is also excellent for business travel with daily air links to major hubs and for shipment logistics with sea links giving access to global markets.
Malta is renowned for its pro-business environment, with efficient government entities in place to support businesses of all sizes. Industries are grounded in robust regulation and supervision that foster a reputable milieu, while our workforce is multi-skilled and bilingual, with English being the preferred language of doing business. Together with modest costs, these elements provide startups with the administrative and operational support they require.
Furthermore, Malta has a well-developed infrastructure with excellent telecommunication networks, and top-notch health and educational facilities which provide not only the peace of mind for the beneficiaries of the programme but also supports startups with the necessary resources to thrive and grow.
The country's small size makes it a perfect test base for new services and products and facilitates the access of opportunities for startups to collaborate and leverage synergies with other companies from Malta's various booming industries such as high-end manufacturing, financial services, fintech, i-gaming, life sciences and others.
Lastly, Malta's competitive taxation system and funding incentives play a significant role in supporting startups' growth and development. With all these factors in place, we firmly believe  Malta is the next hub for startups and innovative businesses.
For more information about the Malta Startup Residence Programme go to startup.residencymalta.gov.mt