Paid in Cryptocurrency: The Salary of the Future?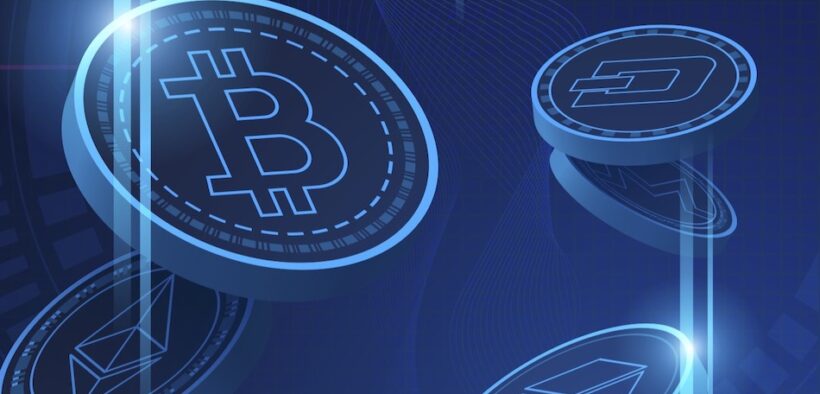 At the start of 2022, Crypto.com released their Crypto Market Sizing Report 2021 and 2022 Forecast, predicting that by the end of 2022, there will be one billion owners of cryptocurrency all over the world. And with further growth of the market to almost triple by 2030, cryptocurrency is rapidly moving from an internet investment niche into mainstream consciousness.
Several celebrities and politicians have chosen to receive part of their monthly pay in the form of Bitcoin, from American football players Odell Beckham Jr and Aaron Rodgers to the mayor of Miami Francis Suarez. With this growth in popularity, could we see more people across different professions changing how they receive their salaries by substituting traditional money for cryptocurrencies?
In this article, we'll look at how likely it is for cryptocurrency to become a staple of how we receive payments from our jobs and what benefits and potential worries could come with it.
A brief explanation of cryptocurrencies
Before diving into the positives and negatives of crypto, here's a quick overview of what cryptocurrencies are and how they're made and bought. In the simplest of terms, they're tokens that exist without being backed by an authority such as a bank or government. Instead, they're stored and created using blockchain technology, a public ledger that stores and shares data and information across the internet between different computers and servers.
"Cryptocurrency could be a huge step in the evolution of payment around the world, but in terms of it being used as a salary substitute, you'd be right to be sceptical."
These tokens are 'mined' by a machine with high-end, powerful parts that can withstand the wear of the process. These can be graphics processing units (GPUs) or application-specific integrated circuits (ASICs) that are more commonly used. By installing the mining software for the specific cryptocurrency you're creating, your machine will attempt to create a single-use number that either matches or is lower than a target hash, so you earn 6.25 BTC.
Why could this make for a good salary replacement?
One benefit of getting your pay in cryptocurrency is that it can be converted into any currency internationally. With companies looking at recruiting more employees to work remotely, crypto could be a great way to pay staff equally and then have them convert it into their native currency.
It could also help attract more forward-thinking and tech-savvy workers. Cryptocurrency transactions are also instantaneous, which means if you're getting paid with it, you won't have to wait for it to come into your bank account, and there aren't any hidden fees.
Additionally, you could use your salary to invest further and convert it into more revenue on top of your monthly earnings. There are plenty of reputable experts with professional advice, but having a accounting and finance degree would help to have a more in-depth understanding of building an efficient portfolio.
Are there negatives?
The main issue with cryptocurrency is that it's like gambling. The value of various coins, like Bitcoin, constantly fluctuates. A perfect example of this was Elon Musk, founder of Paypal and Tesla, tweeting to his audience of over 100 million followers about his love of crypto and which coins he was investing in. This caused the joke currency Dogecoin to jump in popularity by up to 50%.
Much like stocks, there is every chance of the crypto that you've invested in dropping in value to completely crashing without warning. No currency is exempt from crashing, and though the most popular crypto, Bitcoin, reached a record value high of just over £60,000 in November 2021, it's currently experiencing a slump that saw it drop below £17,500. Being paid with traditional bank transfers or cash, you can expect to receive a set amount every month. While you would get the same value of crypto in payment per month, the constant flux and potential crash could mean that you would be getting less to convert it into based solely on market trends.
Cryptocurrency could be a huge step in the evolution of payment around the world, but in terms of it being used as a salary substitute, you'd be right to be sceptical. When you have bills to pay, and the cost-of-living crisis is becoming even more of a worry, you want to know that you have a reliable source of income that you can budget for. Crypto might not allow you that with how volatile it's proving to be, and until it evens out and becomes more stable, sticking to receiving your local currency at an agreed salary is much safer.
Sources