Improving Brand Loyalty: What You Can Do to Keep Your Customers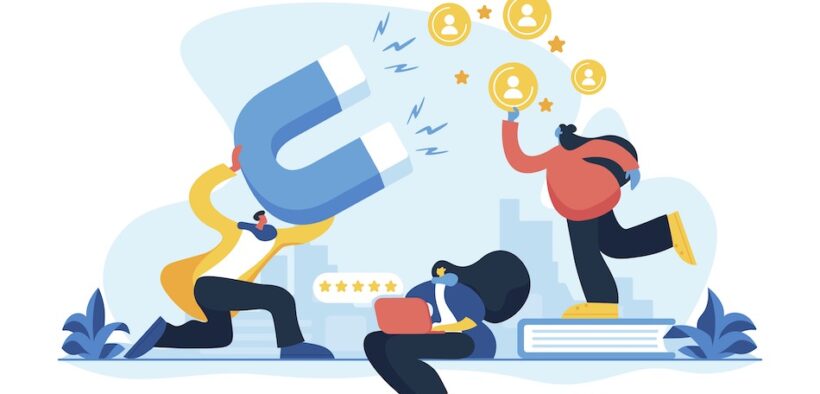 Customer loyalty is crucial, we know that very well. In our eyes, loyal clients are among the most precious things for a business. This said, they are sadly not always easy to keep hold of.
Some may believe that customer satisfaction equates to loyalty. However, that is not necessarily the case. Oftentimes a client will walk out of your shop with a big smile on their face, happy with both the service and the purchased product. However, that doesn't mean they will be knocking on the door in the near future too. More often than not, clients are on the hunt for quality products at an affordable price. Chances are that if your competitor is offering a similar item at a lower rate, customers will give them a go instead.
What is more, retaining existing customers is good for your finances. Indeed, focusing on keeping current clients is less costly than trying to attract new ones. Moreover, leveraging loyalty will help you both learn more about your consumers and understand what marketing strategies you should adopt.
Ultimately, clients are constantly on the look for a brand that they can truly trust. A 3CInteractive research found that 64% of companies have registered a rise in loyalty memberships. Hence, we explore how to bridge the gap between business and consumers by outlining the strongest customer loyalty trends.
Trends in customer loyalty marketing
There are loads of possibilities that you may want to consider when trying to enhance your brand awareness. If you want to be on everybody's lips, it is wise to be on top of the latest B2C marketing trends. Let us take a look at some of the best strategies out there.
Use direct mail
There is simply no hiding that direct mail marketing offers an array of benefits. When sending out marketing emails, there is a possibility that your messages will end up going straight to the spam folder, never to be seen by your potential customer.
Digital printing and direct mail marketing, instead, will reliably get to your audience's front door. Once it has slid in, it is estimated that your direct mail will stay in the house for about 17 days. With new features such as QR codes and incorporated landing pages, you can provide customers with exciting virtual experiences too.
Personalise
Let's get straight to the point: if you are not personalising your B2C marketing and addressing your customer by name, you need to start doing so immediately. With a mailing list at your disposal, there is really no excuse.
Why not buy industry-led data to entice your consumers and enhance their loyalty? Studies, in fact, suggest that more and more people are happy to share their data to benefit from personalised items and direct mail. After all, there are several reports showing that many consumers have signed up to loyal membership programs, generally incentivised by hyper-personalised advertising.
Set up exclusive loyalty programs
Who doesn't like receiving exclusive treatment? Loyalty memberships are the perfect opportunity to pamper your faithful customers. If you want, you could also add a special bonus to spoil your long-term clients even more.
As for the younger generations, over 75% of millennials would be more than happy to pay a joining fee in return for exclusive content from their favourite brands. This suggests, ultimately, that customers are willing to spend a little more to benefit from closer interaction with the companies they like. So why not make space for loyalty memberships in your future B2C marketing strategies?
Give AI a go
Do you want your brand to be in step with the times? Augmented reality and chatbots are viewed as the future of marketing, and can boost your image in the eyes of your customers. As already mentioned, direct mailing featuring QR codes is a good start. When scanned, they provide consumers with virtual adventures that will leave your audience both surprised and fascinated. Not only that, but it gives you a stronger chance to grab their attention. People are more likely to be intrigued by these compared to display ads.
Think about the environment
With consumers being increasingly aware of our planet's environmental troubles, people will stick to brands that they deem to be socially and environmentally responsible. Therefore, it is no surprise that big businesses are now all striving to offer eco-friendly products. By showing interest in the wellbeing of our environment, not only will you have a positive impact on your surroundings, but you will also improve your consumer loyalty through marketing.
How to improve consumer loyalty
The list of things you can do to improve consumer loyalty is endless. But one of the fundamental aspects of B2C marketing is transparency for your clients. What else can you do?
Reliability
Reliability is an effective way to keep hold of your existing customers. Don't make promises if you will struggle to keep them. For instance, do not state on your direct mail that you are available 24/7 if that is not the case. Instead, promote services you can actually carry out – consumers will appreciate it and keep coming back for more.
Attention to detail
Make sure that your direct mail copy and design always look the best that they can. Misaligned text, spelling mistakes, or out-of-focus images will have a huge impact on your brand – and certainly not a positive one. Therefore, ensure to double-check every detail before sending out mail to your customers.
Rewards for clients
Why not reward your customers from time to time? We all appreciate a small discount or surprise every so often. With a discount voucher in their hand, people are more likely to pay your business another visit. But rewards are not only limited to coupons. You can build on your relationship with clients by sending out 'thank you' cards too. A simple but sweet gesture, these are tokens that people are bound to remember.
Human touch
Yes, digital marketing can reach a wider audience. But physical mail is more memorable. By delivering mail with your name and signature at the end, customers will be reminded that there is a real person behind the brand. Knowing this, they'll have an increased interest and there may even be the chance of a response.
At the end of the day, it is up to you to decide how you want to retain those loyal customers that love your products and services. We hope, however, that these loyalty marketing trends will give you an idea of how to strengthen your relationship with your clients.