Nothing Compares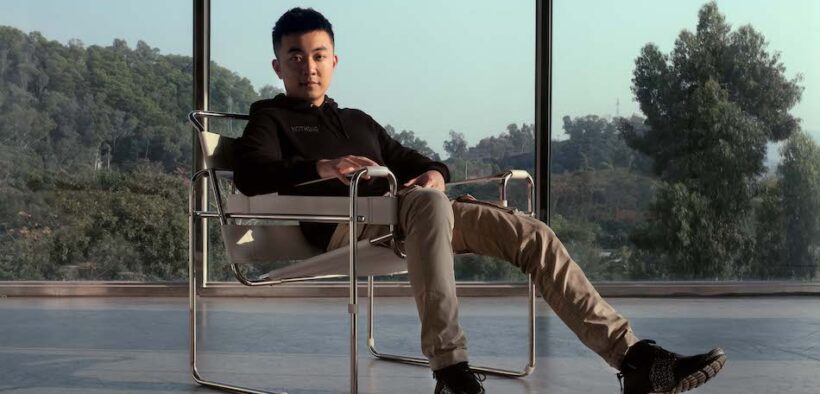 Phone developments and innovations are often lacklustre. Tweak this, improve that, change nothing. But Nothing, an innovative company, aims to challenge this sluggish atmosphere that's currently consuming the mobile industry.
The London-based company has partnered with Qualcomm and has raised over $144 million from investors like Tony Fadell, the iPod inventor; YouTuber Casey Neistat and Reddit CEO Steve Huffman. Nothing has also raised over $1.5 million from supporters last year in less than a minute – 54 seconds —a worthy feat that sets it apart from other start-ups in the market.
Since its launch in late 2020, the enigmatic company – created by former OnePlus co-founder Carl Pei – has aimed to create a seamless digital future, that includes an ecosystem of devices that all are effortlessly connected, easy to use and reasonable to buy. As an incumbent in the tech industry, Nothing positions itself as a disruptor, an innovator with a vision, and a cool brand that appeals to the enthusiastic crowd. The company is creating hype for the Phone 1 months before its release.
"Pei thinks that tech had become stale and it was time for a change. He wants to change the narrative around smartphones."
This is Nothings second attempt at tech disruption. Ear 1, a $99 pair of earbuds, with a transparent design, featuring active noise cancellation, with hardware and software backed by Teenage Engineering, were launched in 2021. Over 100,000 units of the earbuds have since been shipped. But there was always the feeling in tech circles that there were bigger things to come. After numerus insinuations, opinions and rumours – none of which really uncovered any tangible information – the formal name drop for the first ever Nothing phone has been announced. Enter the Nothing Phone 1.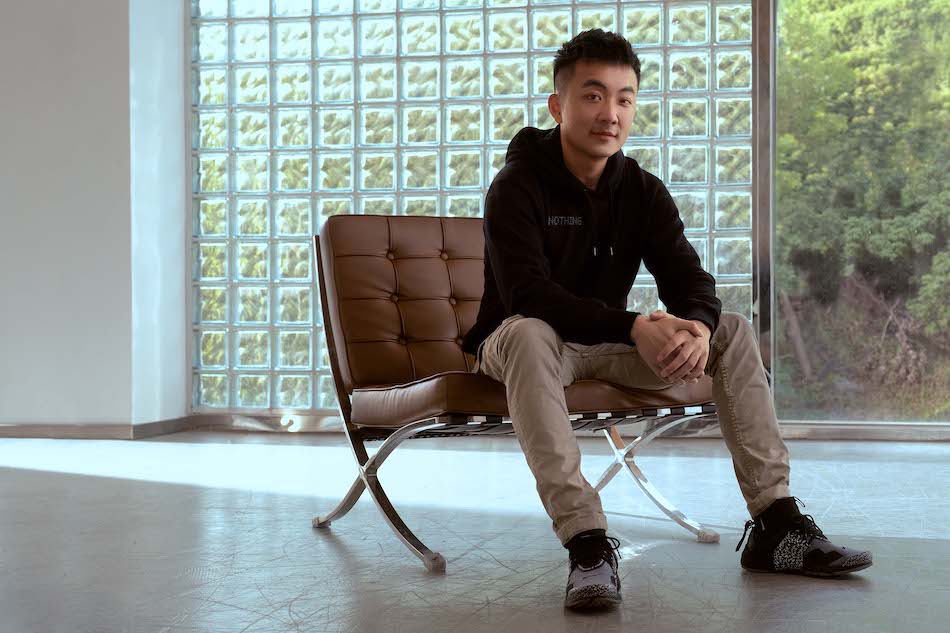 The Nothing Phone 1 – is coming and coming soon. Though information is paper thin, Pei has said that the Nothing Phone 1 has a Qualcomm chipset, will work with 'non-Nothing' accessories and products, and is aiming for a Summer 2022 launch. Generating a buzz among consumers through this drip feed viral marketing, offering only vague snippets of information seems to have done the job, catapulting this new phone into a huge talking point.
While details are currently scarce, the Pei intends to make a big splash in the smartphone world. How will Nothing Phone 1 differentiate itself from the myriad of other cheaper Android phones on the market from brands like RealMe, VIVO, OPPO, and OnePlus? Pei is talking big about how the company's phone and earbuds will work together, but he stops short of any quantifiable facts. Questions remain like will the Phone 1 go up against a flagship like the Galaxy S22 Ultra or a mid-ranger like the iPhone SE (2022)? We will have to wait and see.
Is Nothing really ground-breaking in the smartphone market or is it promising a lot that it can't deliver? Powered by Android, and will run Nothing O, there are many reasons to be optimistic. Pei thinks that tech had become stale and it was time for a change. He wants to change the narrative around smartphones. Every year, Apple fanatics and consumers get ready for the release of the newest iPhone. But with each year and each release, the tech seems to be progressively dull: a little faster chip set, a slightly superior camera, or a different size body… but an ever-growing price. However, the Pixel is in not a valid challenger to the iPhone. There's no solid Android tablet that threatens the iPad. While Chromebooks have gained in popularity, Apple's MacBooks powered by the company's own M1 series beat competition, hands down.
There are plenty of reasons to feel like the tech industry is going nowhere fast and just how Nothing can change this gloomy narrative is not clear. However, when a tech founder admits stagnation exists, its time to listen. Pei is positioning Nothing as the most compelling alternative to Apple. These are big shoes to fill. The phone will be designed in London and made in China, making it the first British-designed smartphone to launch since 2016.
If Nothing can complete its core mission, which is 'to remove barriers between people and technology', then hopefully we can see an ecosystem of products that are accessible. The cost of living is rising right now, so the idea that you could live a quality, seamlessly connected tech lifestyle for less money is massively appealing.
Design matters. There has been vague snippets of information about the phone's design. It's not much to go on, but it will probably feature a transparent design similar to the Nothing Ear 1. It will be powered by a Snapdragon chipset, although a specific model wasn't provided, meaning it's unknown whether it will be a flagship chip or a mid-range one.
Design wise, the Nothing Phone 1 promises a lot. The design director is former Dyson design lead Adam Bates, who brought unimaginable good fortune to the vacuum brand. Bates helped oversee the creation of the Dyson Supersonic hair dryer and the Dyson Airwrap hair styling tool. Coming from OnePlus, it follows that Pei will deliver flagship specs in a mid-range priced smartphone. But, if Nothing is highlighting bold designs, this could add a small premium.
Similar to Nothiings Ear 1 see-through finish, showing glimpses of the wiring and engineering intricacies that went into the earbuds, the phone uses a transparent casing. Given how rare see-through tech has been over recent years, it would help set the Phone 1 apart from competitors and further establish Nothing's company identity.
Nothing OS will offer a fast and smooth experience, with a user interface that features customised fonts, colors, design elements and sounds, but the full extent of Nothing OS' unique traits is still a mystery.
The device arrives at a difficult, yet promising time for mobile start-ups. Consumer interest in handsets has diminished, 15 years after the release of the first iPhone. Sales were flattening prior to the pandemic, and consequent supply chain constraints has only intensified these cuts. One-time major players like LG and HTC have either moved away from the industry entirely or dramatically scaled back.
Let's just hope Nothing lives up to the hype and gives consumers something interesting this summer. If Pei can build a proper Nothing ecosystem of products that offer unique, innovative and connected experiences, and do so without breaking the customer's bank balance, that's nothing short of genius.