Best Global Business Destinations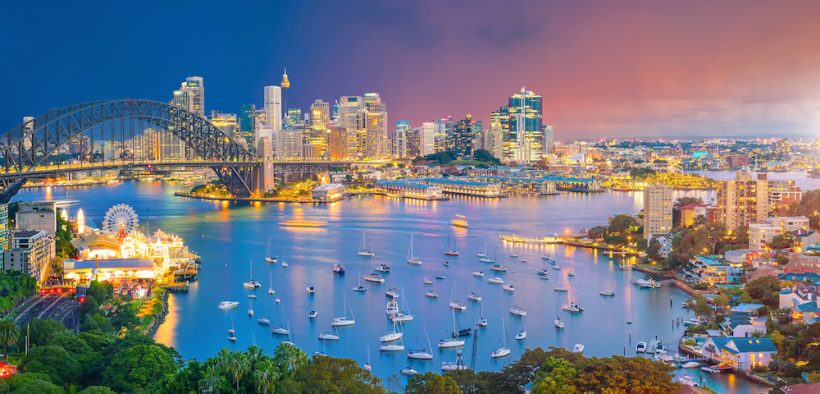 With more C-suite executives attending meetings, congresses, exhibitions, business events, incentive travel and corporate hospitality across the globe than ever before, striking on the perfect mix of facilities and services for these business tourists is no mean feat. Here is a selection of those locations currently standing out from the crowd.
Sydney
As a global business destination, Sydney, Australia's largest city, is an option that demands very serious consideration. There is no area where it could be considered weak, such that it is not only cementing its status as the leading Oceanic destination, but can also compete with – and surpass – all comers as an international long-haul business destination, whether for healthcare, financial services or all manner of other sectors.
Sydney's meetings landscape has recently been transformed through the introduction of the 50-acre Sydney International Convention, Exhibition and Entertainment Precinct (SICEEP) on Darling Harbour, centred around the International Convention Centre Sydney (ICC Sydney), this enhanced offer now allowing the city to compete at the highest levels of the global events market.
Sydney's credentials ensure that the future narrative for the city and surrounds is a happy one, where Business Events Sydney, supported by the NSW Govt, is set to build on its enviable track record of securing conferences, meetings and symposia to drive positive and life-changing socio-economic benefits across the region, through its indirect but indispensable role in creating jobs and generating significant revenues.
Safe, stable, accessible, with world-class infrastructure and accommodation options, an established and highly efficient event services industry and a reputation for innovation and creativity, it is small wonder Australia's harbour city has become one of the go-to meetings and events destinations in the Asia-Pacific region. The city at large is a food-lover's dream, while both the arts and sports scenes channel all the natural flair and dynamism that comes of Australia.
With a recent focus having been on attracting short lead Asian incentive business to the city, while the new integrated centre was being developed, this had the result of cementing the reputation of Sydney's business events community in the hearts and minds of that market for its can-do, proactive approach.
This happy outcome sees strong forward bookings into the middle of the next decade and a surge of interest from markets a bit further afield, such as India, eager to take advantage of all it has to offer and to see the world-famous sights, such as the World Heritage-listed Sydney Opera House and Sydney Harbour Bridge.
Part of the secret of Sydney's success lies in the fact of collaboration across the public and private sectors in pursuit of a common objective. This has seen State Government, academic institutions, trade associations, business and tourism, hospitality and retail industries, aligning with Business Events Sydney to coordinate efforts, including a new dedicated focus on securing more health care events.
The proof is there for all to see, with the likes of Sibos 2018, the World Congress of Accountants 2018 and LAUNCH start-up festival 2018 just three huge international events evidencing the faith placed in the city.
Vancouver
Vancouver in the province of British Columbia on Canada's Pacific coast, benefits not only from a stunning natural setting, but also from a focus at governance level on ensuring sustainability considerations inform planning and development at every turn. It is able to point to the Vancouver Convention Center (VCC), the first double LEED (Leadership in Energy and Environmental Design) Platinum certified venue in the world, with almost half a million sq. ft of flexible meeting, exhibition, ballroom and plenary space in the heart of Vancouver's bustling downtown waterfront area.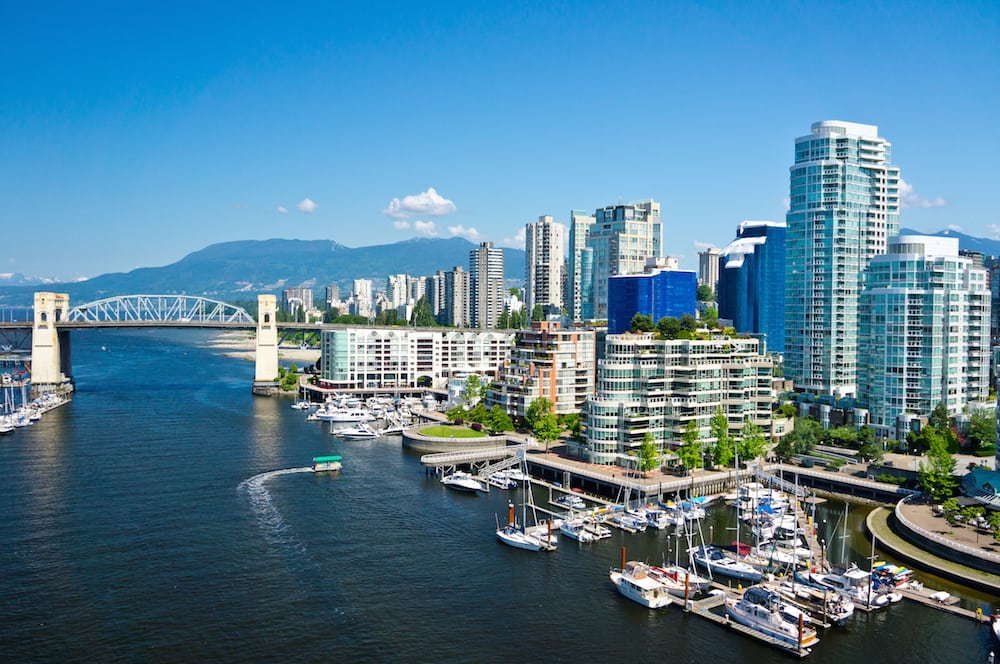 The city's premium portfolio extends to Grouse Mountain Resort, which offers jaw-dropping views of ocean, mountains and city skyline, as well as the legendary Fairmont Hotel, recently the beneficiary of a $12 million upgrade and the brand new JW Marriott Parq. In addition, BC Place Stadium constitutes a multi-purpose sports, exhibition and entertainment facility and can lay claim to the world's largest retractable roof, while Rogers Arena and the historically significant Vancouver Rowing Club are just two more pertinent sporting backdrops for an event.
Furthermore, the University of British Columbia and the Simon Fraser University offer an array of inspiring meeting and event space options, while Waterview, on the downtown peninsula, is a more recent addition to Vancouver's portfolio, providing spectacular vistas. The MICE market singles Vancouver out as the North American venue of choice for its business meeting credentials, safe environment, uniqueness, leisure and upscale food options. In addition, Vancouver International Airport, which boasts excellent global links, is the preferred North American choice of convention planners.
Helsinki
The world's second most northerly capital, Helsinki, in Finland, is increasingly perceived amongst the MICE market as the leading Nordic and Arctic destination. 2017 was a record-breaking year for the city, which increased the number of events it hosted by 28% on the previous year, aided by striking venues such as Finlandia Hall, a congress and event venue in the centre of Helsinki on the Töölönlahti Bay, designed by the renowned Finnish architect, Alvar Aalto, and considered to be a masterpiece.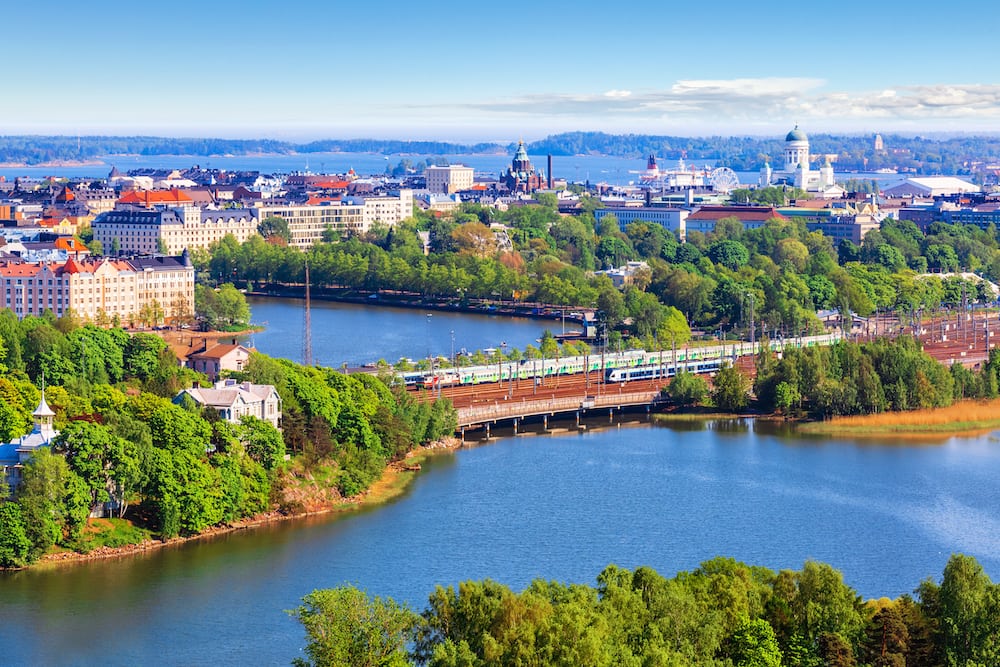 Meanwhile, with Finland consistently coming out at or near the top of global surveys around the likes of safety, friendliness, happiness, connectivity and cleanliness, and Helsinki the ultimate location to encounter such qualities, one should not be surprised at the city's ever-increasing popularity on the world stage. Furthermore, leading universities, specialised hospitals and research institutes help attract international congresses to Finland, while the fact of Finns' pedigree across the fields of technology, biochemistry and medicine, also serves to increase the height of the esteem in which it is held.
In short, Finland's safe, stable, accessible status, world-class infrastructure and accommodation options, established and highly efficient event services industry and reputation for innovation and creativity, has helped it to become the go-to meetings and events destinations in northern Europe. In addition, its location on the shortest Europe-Asia air route places it at a cost advantage over European rivals looking to secure Asian MICE business.