The Bermuda Aircraft Registry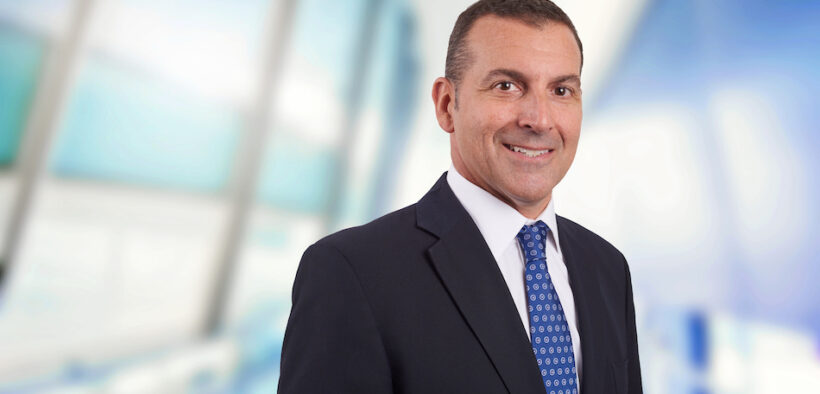 Thomas Dunstan, Director-General of the Bermuda Civil Aviation Authority (BCAA) talks to CEO Insight in a wide-ranging interview about dramatic recent events, diversification, pent-up demand in China, and why Bermuda has an edge over its rivals as a global offshore aircraft registry.
 While Russia's invasion of Ukraine in early 2022 had a significant impact on Bermuda's aircraft registry, given swiftly imposed international sanctions on Bermuda-registered Russian aircraft operating, the loss of revenues was not as profound as some had feared, thanks to a diversification strategy that was already in the pipeline to prevent over-reliance on one single market. The sudden turn of events did, however, mean the implementation of this strategy had to be brought rapidly forward.
China
China is one area the Director-General sees as showing significant potential in this regard. To this end, the Registry has created a dedicated Chinese website and social presence to best service customers there, alongside a dedicated resource in the form of a Chinese native inspector based in Shanghai. This constitutes a valuable asset when it comes to relationship-building, which is key to China's business culture. And while COVID-19 restrictions have meant the explosive growth predicted has not come to pass just yet, he believes there is no doubt China will start to gain momentum once again thanks to its vast human capital and resources.
He is also keen to point out the advantages of Bermuda's offshore status for Chinese prospects, pointing out that Bermuda is a tax neutral jurisdiction, meaning the 20 percent VAT tax for the purchase of the aircraft and for registering with the Department of Aircraft Airworthiness Certification (CAAC) is avoided.
In addition, Bermuda-registered aircraft have low-profile registration marks, which can be valuable when flying in politically unstable areas, or in those experiencing other security or safety risks. What's more, anonymity is assured for persons or corporations registering the aircraft.
And as to the traditional challenges in China around paucity of infrastructure, congestion and access to airspace in China, Thomas Dunstan is confident these are now being remedied. He points to the Chinese Government's declaration to have 400 airports operational by 2035 as a significant statement on how importantly they value the movement of people and resources. Moreover, the airports are being strategically placed next to important hubs, which will in turn bring solutions to the congestion and ultimately airspace access, he says.
And it's not just China where Thomas Dunstan spies opportunity: He is also particularly excited about burgeoning markets in Southeast Asia, India, the Middle East and South America.
The Bermuda Spirit
Despite the unexpected drop in revenues from the loss of Russian business, the Bermuda Aircraft Registry and the wider jurisdiction has exhibited an impressive 'wartime spirit' and managed to tighten its administrative belt without any compromise on regulatory integrity.
Leaner and keener is the order of the day here, and if anything, it has made Bermuda Inc an even more attractive prospect, since the customer is more highly valued than ever and can expect to benefit from unrivalled customised attention.
As Thomas Dunstan explains, this is embodied in the Registry's mantra, 'Putting you at the Centre of Everything we do? He is keen to communicate that this transcends mere slogan status and is the business philosophy that guides all strategic and operational endeavours.
Registering an aircraft in Bermuda is not about accessing a flag of convenience. Rather, it means clients can gain access to experience and a responsive, flexible, pragmatic solutions provider. In fact, the Director-General holds up direct contact with operators and relationship building as something Bermuda does more of and better than any comparable registry out there.
Bermuda Inc.
In addition, Bermuda offers a lot of other attractive things from a business perspective. Thomas Dunstan explains that, in many instances, people are already doing business in the UK Overseas Territory, are warmly disposed towards the business culture, and so determine to register their aircraft there. Or it can be the other way around, having been educated on what Bermuda offers. The point he makes is that the BCAA is a constituent part of Bermuda's business and investor-friendly economy and the close-knit relationships in this compact business paradise afford access to all manner of opportunities and benefits for interested parties such as family offices.
Today and Tomorrow
As to a typical client, the Director-General explains the focus is on corporate and commercial activity as that is the Bermuda Aircraft Registry's forte i.e. those who are crossing international borders and operating globally. He also highlights Bermuda' ongoing commitment to supporting operators' pioneering efforts around sustainability and environmental improvements, which is becoming an ever-more important consideration for many stakeholders in the industry.
Thomas Dunstan attributes the resilience and success of the registry over the decades down to a team of superbly qualified and experienced personnel Bermuda has been able to attract. His goal is to continue to build on this, and to this end has ensured the team of aviation specialists he oversees is now complemented by a body of businesspersons from across the industrial spectrum. This serves to create the greatest scope for bringing innovative thinking to the table for the greater good of the organization and the global client base it serves.
For more information: https://www.bcaa.bm/