Transparency & Leadership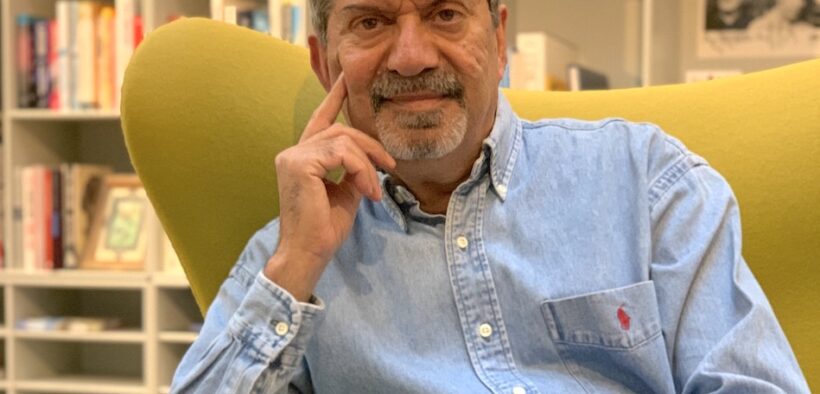 Narendra Laljani, the Executive Management Programme Director at Henley, is a management educator, consultant and CEO coach who specialises in strategic thinking, innovation and leader development.
CEO Insight: The Executive Management Programme (EMP) at Henley Business School develops the management skills and enhances the self-confidence of participants, impacting positively on their organisations. What can the EMP offer senior executives who want to expand their capabilities and leadership skills? What sets this programme aside from similar courses?

Narendra Laljani: The EMP offers an intensive development experience for senior executives about to transition into roles with greater responsibility for an organisation-wide impact. It helps executives go beyond their functional expertise into becoming more T-shaped. Individuals develop a wider and more rounded set of capabilities and points of view. They learn to operate outside their comfort zone and increase their self-awareness and self-confidence in a leadership role. They become more resilient and more reflective, and therefore more effective.
The Henley experience is a very distinctive one. We offer a unique mix of research-based insights combined with real world application, in a small group setting. Individuals get personal attention as well as an opportunity to customise their learning. High-challenge and high-support workshops in which participants learn from each other as well as the faculty, combined with individual executive coaching, create influential learning experiences that are engaging, fun, and memorable.
"We will need a climate of transparency, trust, and a more inclusive and shared model of leadership in which every individual can give off their best."
CEO Insight: Strategic thinking has always been crucial in business, and every corporate leader knows the importance of fool proof strategies. With companies facing on-going economic challenges and issues such as climate change, competition and insufficient resources, how are business schools and leadership development programmes responding? What new skills do leaders need to thrive in the modern landscape?
NL: All strategies decay over time, and I expect that strategy life cycles will continue to shrink. Surviving in this new landscape will require agility. This will require a culture of idea generation and experimentation, and a willingness to embrace new and disruptive ways of working, and leading change before change is forced upon you. On the other hand, investments in legacy assets and business models will also need to be nurtured and maintained. So this is a paradox, and leaders will need to work with this and other such paradoxes, and to do seemingly contradictory things with equal ease.
CEO Insight: Can you tell CEO Insight readers a bit more about what drives the long-term success or failure of leaders and organisations, and fundamentally what expertise and skills contribute to strategic success?
NL: In my experience, success is double-edged. Success encourages us to do more of what made us successful yesterday. We develop a recipe for how we get things done, and we refine it and embed it. I call this a mental model, or a system of deeply held assumptions and beliefs, which we take for granted. This becomes "the way we do things around here". This is great, as it is the invisible lubricant that keeps organisations ticking over. But these deeply held assumptions and beliefs can become toxic to our future, and blind us to change, and result in strategic paralysis when the world around us is changing. An inability to surface and challenge these assumptions results in decay and decline. On the other hand, identifying such toxic assumptions and looking for alternative ways of thinking and behaving, results in renewal and innovation. This is of course, a process of learning. So organisations and individuals that stop learning somewhere along the line get derailed. Those who keep learning go on to survive and thrive.
CEO Insight: Being strategic is even more important in the post Covid-19 business environment, where leaders need to be equipped for a world of uncertainty, complexity and ambiguity. How can the EMP programme help drive performance as a leader in this respect?
NL: The EMP is designed to help participants deal with a VUCA world, i.e. one that is characterised by volatility, uncertainty, complexity, and ambiguity. Once upon a time we lived in a simpler world, and it was reasonably clear in organisations what needed to be done and how. The role of the leader then was to make plans, develop structures and processes, communicate the tasks, and control for performance. Most of us are in a different place now, and the role of leaders has changed. Now it's about framing the right questions, engaging the organisation in a non-hierarchical way, making connections, fostering a diversity of ideas, having the humility to listen, challenging habits and assumptions, promoting experimentation; and doing all of this at pace. We guide EMP participants through this new landscape in a range of ways, by giving them insights from neuroscience, for example, or actually putting them in challenging situations in which they experience this transition and must learn to adapt.
"The EMP is designed to help participants deal with a VUCA world, i.e. one that is characterised by volatility, uncertainty, complexity, and ambiguity."
CEO Insight: Throughout your research, four distinct patterns of behaviour of strategic leaders came to the fore. Can you outline these, explain how leaders can acquire these capabilities and how this information came to inform the EMP?
NL:  Leader capability seems to have four dimensions. These are having mastery of the context, the ability to shape a strategic direction, to relate with and mobilise people in a range of different ways, and to make judgement calls.
My research suggests that all these capabilities are typically learned through informal learning on the job. Their acquisition is accelerated through certain kinds of stretch experiences, through development relationships such as with mentors, and through critical reflection. The EMP offers all these influential learning processes. In addition, we craft learning experiences which help individuals to deepen their capability on the four dimensions.
CEO Insight: Self-confidence is an important aspect of leadership and management. How does the EMP programme at Henley encourage self-confidence, and how does it facilitate the changing perceptions of corporate leaders and their role within organisations?
NL: Self-confidence is an important driver of leadership performance.
The senior executives we work with are obviously not empty vessels, they bring years of experience with them. Unfortunately, however, experience can be a very slippery teacher, and as a result, what we learn from experience often remains tacit and implicit. However, when experienced executives are asked to reflect in a structured manner, often stimulated by a framework or model offered in a workshop, their knowledge become explicit. The power of this should not be under-estimated, for now they can use their learning more deliberately across a wider range of situations. This builds leadership self-confidence. Another powerful way in which this happens is when we ask people to work in unfamiliar situations outside their comfort zone, but in a safe environment. These are situations that requires them to rapidly learn new ways of thinking and behaving. This builds resilience, and more self-confidence.
CEO Insight: With technology developments and increased accountability, can you tell CEO Insight readers what good leadership will look like in the future? What can we expect to see in 2021 and beyond?
NL: Predictions are of course a notoriously hazardous business, but perhaps we can pay attention to what's already happening around us, and project from that. I think we are living through tremendous shifts in our social as well as organisational lives. While some of these have been enabled by technology, the Covid-19 crisis has also amplified and accelerated some other trends which previously were on a slow burn. We are now heading into severely challenging economic circumstances in which organisations will have to make difficult and painful decisions, as well as a time in which people are fundamentally rethinking what matters to them and how they wish to live their lives. Navigating this will require leaders to be resilient, compassionate, and to create a sense of purpose and meaning that goes beyond making money. We will need a climate of transparency, trust, and a more inclusive and shared model of leadership in which every individual can give off their best.
For more information:www.henley.ac.uk