Anticipating the New Threat Landscape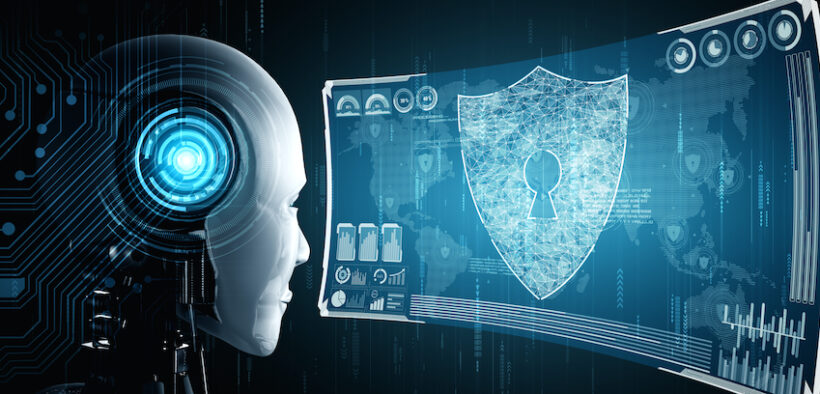 Imagine you are on a rowboat. It is filling up with water and the waves are getting higher. What do you do? Or at least, what do you wish you had done before? While it was always better to have planned for the journey, sometimes bailing yourself out becomes the only option. All you know is that, when you get past the storm, you will ensure it never happens again.
With this in mind, I ask: how concerned are you about cybersecurity? If it really is the top concern for 44% of companies globally, it is surprising that many businesses still find themselves steadying the ship rather than charting a smooth course.
"A global perspective is needed to enable organizations to anticipate, mitigate, and contain threats as soon as they happen."
The fact is that whatever your organization's size, if you are unprepared, there is an increasingly high chance that cyberattacks will expose your vulnerabilities and gain access to sensitive information, sometimes with life-threatening consequences. So, how can we change our response from reactive to proactive? For me, it starts by getting to know the bigger picture: why are threats changing? Where are they coming from? And what can we do to avoid the storm?
Intelligent Industry: Opportunity and Challenges
While new technologies present exciting opportunities for businesses, they are also multiplying cybersecurity challenges Intelligent Industry is the next major digital transformation. An avalanche of new technologies such as nanotech, quantum computing, and robotics, will arrive in industries already navigating technologies like IoT, 5G and Edge. Such connected technology will help organizations  add intelligence all the way along their value chain, and revolutionize the key industrial parts of their business. In sectors like manufacturing, this will vastly increase efficiencies, design, and output, while reducing carbon emissions. But every rose has its thorn. Increased digitization and the influx of connected IoT devices create new points of vulnerability for cyberattacks, all across the organization.
Security must therefore be a leading consideration – especially to protect the resulting flood of data that powers today's Intelligent businesses.
To protect devices and services at inception, it's crucial to secure the supply chain.
Plugging gaps in evolving supply chains
From design to delivery, manufacturers are most accountable for user security. Intelligent Industry  is introducing new specialist suppliers into the fold when once, a single organization made all the parts.
The clearest example is the automotive industry, where the number of connected cars globally is growing by more than 70 million per year. As the vast majority (80%) of OEMs plan to invest in connected services over the next five years, it's worrying that only 10% believe they are well prepared to implement cybersecurity measures.
In the US, there are no specific regulations around automotive supply chain cybersecurity, and this is true for many developed economies. The problem of not having clear frameworks is reflected in recent cyber incidents affecting everything from EV charging units to manufacturing plants. Organizations must be aware that if malware infects just one supplier part, hackers could gain access to the entire vehicle – even before it's manufactured. The industry is still behind the curve and has to catch up to avoid potentially fatal consequences for its consumers.
"From design to delivery, manufacturers are most accountable for user security."
The global trend towards more localized supply chains is proving to be one effective, sustainable solution to reinforcing resilience. On a regional scale, economies like the European Union are countering shortages of semi-conductors and connected vehicles by enhancing their own autonomous capabilities in production. In theory, bringing production closer should improve collaboration on issues like security. The caveat is that new or smaller suppliers are unlikely to have the same levels of cybersecurity as their established counterparts.
Of course, the bigger the target, the more money to be made, but cybercriminals won't always enter through the front door and instead may look for vulnerabilities in the smaller suppliers they're connected with.
Setting proactive defenses
This all sounds overwhelming and if we don't shore up our defenses, it will be. Fortunately, new technology can work to our advantage too.
Artificial Intelligence (AI), for example, will play an essential role. Capgemini recently found that almost three-quarters of businesses are planning to use AI for identifying and countering cybersecurity threats. These resources will not be wasted – AI monitors and analyzes data on a far greater scale and pace than any human can. As we move into a 5G-enabled world, organizations must be able to predict, identify, and react to threats quickly, so AI will prove an indispensable investment.
It's also crucial for security to be set up at the very earliest stage in the product cycle, ideally during product development. A holistic approach to DevOps starts by ensuring there's no possibility for malware injection in the embedded software in its design. Once established, then you can begin automating security and continuously monitoring for unusual activity.
Working together gets things done
A global perspective is needed to enable organizations to anticipate, mitigate, and contain threats as soon as they happen. If we are to take one lesson from recent years, it's that working together – whether on global crises like COVID-19 or on specific national security issues like money laundering – gets things done.
We must view cybersecurity at the same level. Cybersecurity professionals working in silos can only do so much to manage the raised level of threat we face, which is why all organizations need to turn concern into action. The days when cybersecurity was someone else's problem are over. It's time to plan and collaborate to bail out the boat and discover calmer horizons.