Think Start-Ups, Think Chile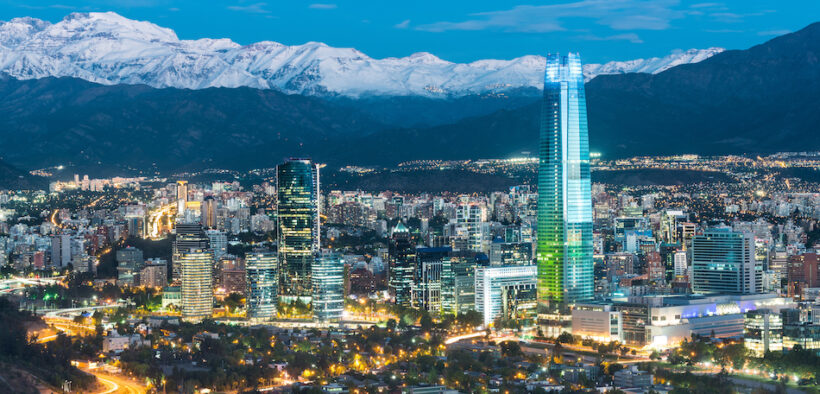 With opportunities and government incentives aplenty, Chile is well integrated into international markets. It enjoys a range of free trade agreements that afford access to the vast majority of the world's GDP under favourable conditions, while it is also able to take advantage of numerous double taxation agreements. These factors provide scope to scale at speed.
Chile is the perfect start up location for those looking to access the wider Latin American or US markets. With a small and stable market, it is perfectly suited for testing and creating pilots for products and services before rolling out in larger markets that require more investment once the efficacy has been proven in this nation of early adopters. It tops the ease of doing business ranks for the whole of Central and South America and the Caribbean, while it plays host to a competitive consumer market with high levels of disposable income.
The Andean country has financial, digital and technological infrastructure that is the envy of many other countries, as well as high accessibility to banking services. What this translates to is technology-based ventures being able to develop solutions swiftly and easily. And, with Chile leading Latin America on the IT front in terms of spend and growth, the digital future is set fair.
"The start-up scene is centred upon the capital, Santiago, which has gained a global reputation for this association"
The allure of Chile, with its long-standing stable economy to foreign investors is further enhanced thanks to the ability for a company to be 100 percent foreign-owned and for capital and profits to be repatriated. It is also renowned for the simplicity of its tax structure, as well as the ease with which a company can be established. What's more, the fact that Chile is not yet a fully mature economy and suffers from market inefficiencies is not a hindrance when attracting FDI from countries exposed to the same issues, for similar and well understood business solutions can be applied to overcome such obstacles.
Chile has huge potential in the innovation sphere, with the public and private sectors working in concert to drive forward an ecosystem designed to develop technological entrepreneurship, backed up by attractive financing programmes. And, with extremely high mobile penetration and internet connectivity superior to many other OECD nations, the opportunities are profound. The start-up scene is centred upon the capital, Santiago, which has gained a global reputation for this association. Where previously, venture capital funds were notable by their absence, today it is the opposite, with the capital hosting some 20 such funds. This has served as a catalyst to the explosive growth and success of the start-up scene there, which is centred upon fintech, proptech and retail.
Yet, beyond these verticals, much of Chile's inherent value is being largely overlooked. The mining sector, for example, contributes 10 percent to the country's GDP and by itself accounts for a majority of total exports. It is the world's largest copper producer and second only to Australia in lithium production. Both of these raw materials are essential to the EV revolution taking place globally, and so one would expect this to be a crowded space for start-ups. That it isn't represents opportunity in the extreme for tech entrepreneurs.
Growth in Chile is, of course, somewhat limited, given the small size of its domestic market, such that a move beyond its borders is an inevitable by-product of success. Furthermore, there is something of a paucity of skilled folk to fill certain key roles, such as developers and chief technology officers, although the government has introduced a fast-track visa scheme to attract the right skills as part of efforts to address this issue. Clearly, however, this has not dented the appetite amongst Chileans for founding their own start-ups, since the International Development Bank describes the country as having the highest start-up penetration per capita. Of further note is that the ecosystem appears to be maturing, with a number of Chilean start-ups now supported by the pre-eminent Y Combinator early start-up accelerator.
The government has since 2010 sought to position Chile as a premium Latin American start-up destination and established 'Start-Up Chile' in a pioneering move that saw it as the first such publicly backed business accelerator in the world providing equity free investment. Designed to encourage innovation and entrepreneurship, with the goal of improving Chilean productivity it offers office space, access to social and capital networks and mentoring to select start ups from anywhere in the world.
Beyond start-ups, Chile offers much for the more established international outfit too, be it a company looking to relocate, break into, or expand into the region. For not only does it constitute the OECD's first South American economy, but it can point to he highest purchasing power parity (PPP) per capita in South America. It is also Latin America's education leader and a magnet for international talent, while remaining highly competitive on the cost front. In addition, it is a leader in clean energy and is at the forefront of the fight against climate change in the region.