Antigua & Barbuda's Prospects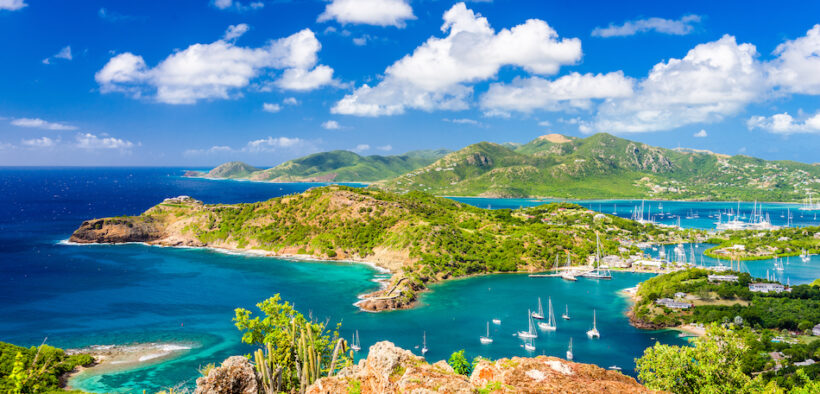 Prior to the pandemic, Antigua and Barbuda's economy had been flying, with average growth over five years of five percent and a 40 percent increase in the value of economic output. 2018 saw it as the world's tenth fastest growing economy, and this after having suffered the ravages of Hurricane Irma the previous year.
All told then, this is a nation with strong fundamentals which have ensured it has been sufficiently resilient to withstand the financial pressures Covid-19 has brought to bear, and which will serve to propel it swiftly back to full strength post-pandemic.
Diversification
With the Government having given strong support to the country's banking sector, this is now paying dividends when it is needed most. And quite literally too in the case of the Eastern Caribbean and Amalgamated Bank (ECAB), where annual profits averaging $18 million p.a. for the last six years have translated into an injection of $30 million into state coffers over the same period. Its ongoing profitability sees it now set to double in size with the likely acquisition of Bank of Nova Scotia's Antigua business. Elsewhere, Government support for the Caribbean Union Bank (CUB) means this institution is now profitable – a first since its formation in 2005.
These prudent interventions in the financial sector speak to a strategy of diversification that seeks to remove an overwhelming reliance on tourism as the exclusive driver of the country's fortunes. To this end, increased efforts are being made to harness the untapped potential of the country's agriculture sector, alongside various emerging service sectors including ICT technologies, green technology investments, digital business assets, logistics, specialised renal and cardiac health care and tertiary education.
Tourism Reinvigorated
It is important to note, however, that the tourism sector remains key to Antigua & Barbuda's fortunes, since under normal conditions it generates 60 percent of the islands' income, attracting folk from North America, Europe, as well as new markets, such as China, a country that has been good to Antigua, and with which it has increasingly strong links. Evidence of the fact that tourism is here to stay is provided by numerous high profile construction projects, which developers see no call to retreat from, testifying to the confidence in the nation's prospects. These include the $2.5 billion PLH Ocean Club on Barbuda, the $100m beach club at Fort James by Royal Caribbean Cruise Lines and the $80m Callaloo Cay Hotel Project at Morris Bay, to name but a few.
In addition, through its partnership with Global Ports Holding (GPH), the Government remains committed to its investment in the nation's port infrastructure to both assert its status as the logistics gateway to the wider Eastern Caribbean region, as well as confirming Antigua's credentials as a leading cruise hub. In practice, this has seen construction of a fifth berth completed at St. Johns Port on schedule, despite challenges presented by Covid-19, at a cost of $30 million. The dedicated cruise facility will allow the largest cruise vessels to dock once the industry resumes sailing, with hopes that this will happen later in 2021, meaning the facility could then accommodate up to 1 million passengers a year. Moreover, there are plans to convert Antigua Cruise Port to a homeport by 2023 as part of the Government's redevelopment partnership with GPH, in the form of a 30 year lease agreement.
The Blue Economy
Another element of the ongoing diversification is Antigua & Barbuda's active targeting of the Blue Economy as a high growth sector, which will likely be supported by customised programmes to come from the newly established University of the West Indies' Five Islands Campus. Taking advantage of the country's large and strategically located Exclusive Economic Zone (EEZ), focused R&D will seek to move the nation up the value chain in areas such as coastal tourism and shipping. Meanwhile, new and emerging areas including aquaculture, offshore energy farms, seabed mining and biotechnology offer huge scope for further Blue Economy gains. In this endeavour, the establishment of a Centre of Excellence for Oceanography and the Blue Economy will immeasurably assist.
Yet, none of the above would be possible without strong fundamentals, and in this respect the independent Commonwealth state is rich, being marked by a stable political scene, enshrinement of the rule of law and low crime statistics. Furthermore, it can point to a well-educated and skilled workforce and large-scale investment in ICT infrastructure. And, with an absence of foreign exchange controls or restrictions on capital repatriation, it is easy to understand the nation's appeal.
Citizenship by Investment
For individuals and their families from across the globe that have successfully sought and been granted second citizenship in Antigua & Barbuda, the country's charms are crystal clear. With options to contribute to the National Development or University of the West Indies Funds, or to invest in real estate or an approved business, there are a variety of routes to citizenship with a minimum investment threshold starting at just $100,000. Yet, in concert with a streamlined application process that is proving especially popular with investors from China, the Middle East and North Africa is a best-in-class screening process that ensures potential new citizens pass muster when it comes to money laundering or other dubious practices, where any sniff of impropriety means the application is refused. As such, Antigua & Barbuda's Citizenship by Investment Programme is held in the highest esteem internationally and has become a valuable contributor to the nation's economic fortunes.