Durban = Double Digit Growth Opportunities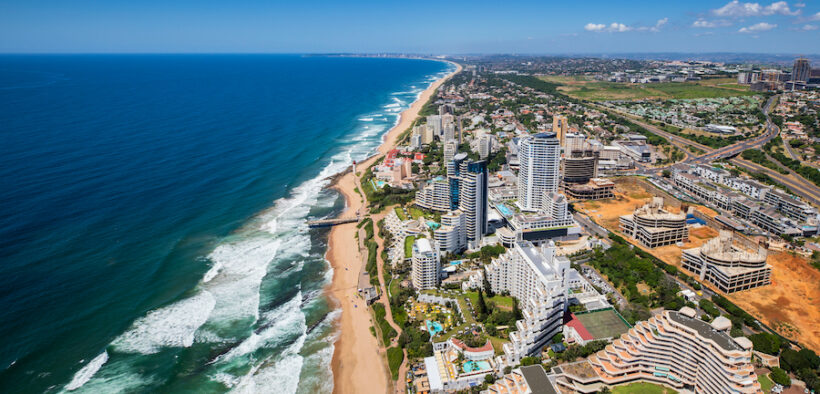 South Africa is the premium springboard into the African continent, offering a platform into one of the world's last frontiers of double-digit growth opportunities.
So says Russell Curtis, CEO of Invest Durban. Here is a man with reason to be passionate about the metropolitan region he is tasked with attracting new investment into, alongside retaining and expanding that which is already there.
Part of Invest Durban's mandate is to promote the destination internationally. This has seen the CEO recently take his message to North America, an untapped source market for FDI that is now coming to understand all that South Africa has to offer.
Global-wide interest
Previously, perceptions around South Africa, its far-flung nature and the sheer size of the North American domestic market meant investors there had not looked much beyond their own backyard. However, thanks to outreach initiatives like Russell Curtis' mission, this is changing. Alongside increasing interest form Asian investors and the traditional strong flows from Europe, Durban is buzzing.
"As to the premium opportunities right now in Durban for investors, the Invest Durban CEO is particularly keen to draw the spotlight onto the untapped potential of the health, pharma and life science arenas"
In addition, the CEO oversees Invest Durban's advocacy remit which extends to policy to create the right facilitation and enabling environment to drive investment. Investors should take note that across all indices, audits indicate the organisation is exceeding expectations and targets set by independent actors including the World Bank.
Curtis recognises that global trade is dominated by the multinationals. One of the messages he wants to get out there is that Durban has a very large resident base of them, which translates into an uninterrupted buffet of opportunities for investors to tap into. Whether it's providing ready access to things the transnational corporations currently import into Durban, or value added to products and services, such as enhanced processing capacity for the metals and mining sector, the possibilities are many and profound.
Higher risks, higher rewards
The Invest Durban CEO is clear that investors are aware African investment hotspots such as Durban have higher risks, but at the same time come with higher reward potential.
By any measure, the last two or three years – with Covid and two major floods in quick succession visited upon the region – have seen Durban's investment allure challenged. Yet, still investors keep coming, and that's because it constitutes one of the premium investment gateways into South Africa's market and that of Southern Africa beyond.
Inevitably, industrial and tourism infrastructure development slowed somewhat as capital had to be diverted to address immediate challenges regarding wastewater treatment and electricity distribution. However, looked at through another lens, this has acted to bring forward conversations and action about the need for more robust PPPs to develop and manage such facilities.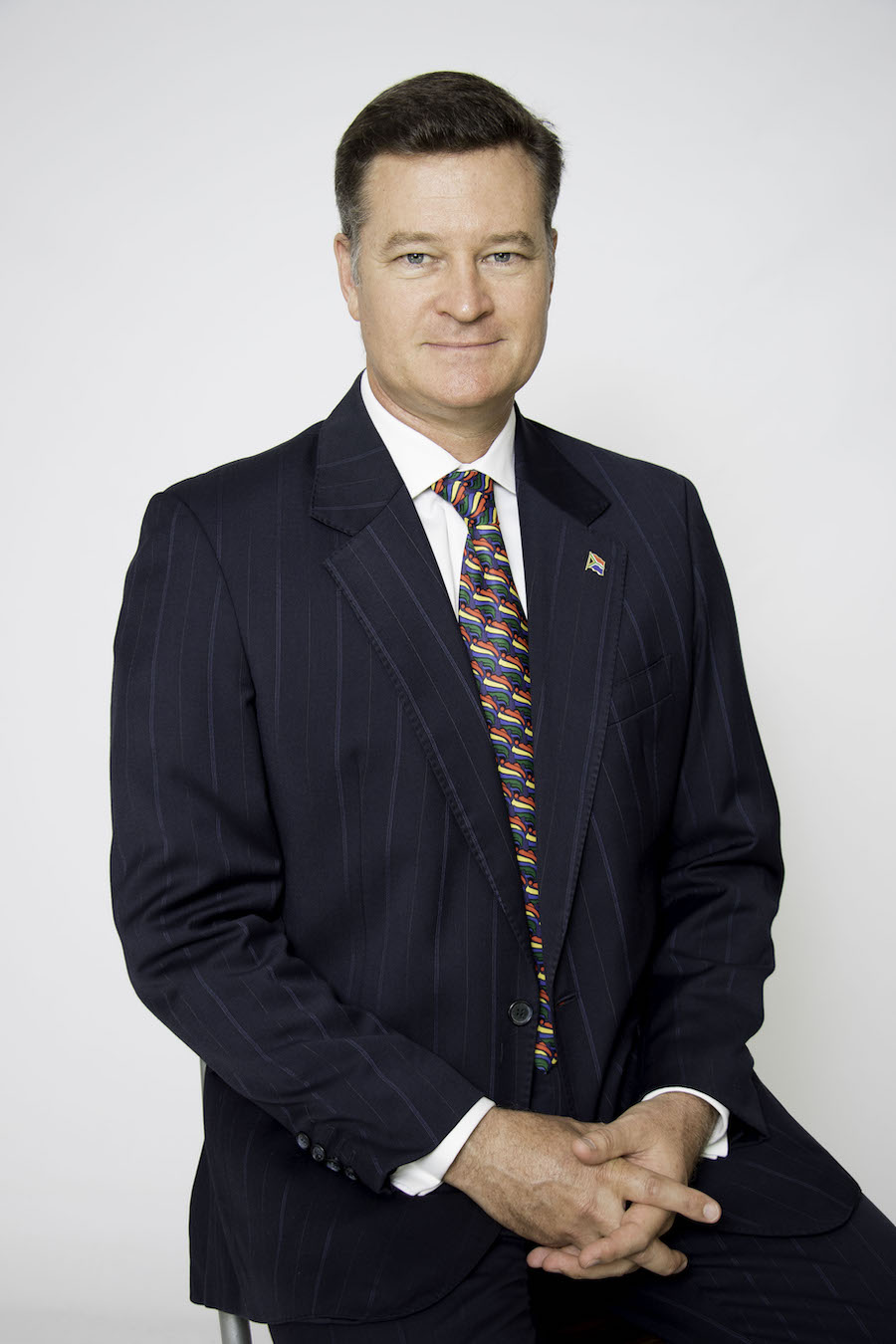 Turning challenges into opportunity
There is a recognition that no one stakeholder has the resources and leverage to fix things, and so it has forced everyone together. Over last 2/3 years business leadership has not wasted some of the crises visited upon Durban to engage with the parastatals and the SOEs on a much more robust and direct level to develop a partnership approach to address challenges and capitalise on opportunities.
Strategically, investors are able to look beyond these temporary phenomena and integrate the potential for regular choppy waters into the African business case. It's a medium to long term business view that's adopted.
Specifically with reference to securing a reliable power supply, existing commercial and industrial investors are increasingly investing in their own power generation, such as PV to inure themselves from the vagaries of the National Grid. In addition to being risk mitigative, this is also serving to create an additional asset class and income stream for certain businesses.
Meanwhile, Transnet National Ports Authority have already shortlisted a number of global consortiums to co-invest at an equity level in the port system. This move towards equity-based PPPs with the port authority along with outright concessioning of certain elements to the private sector marks a paradigm shift from the playing field that has existed since the dawn of democracy. And according to Russell Curtis, this is just the start of a process that will see a greater number, spread and diversity of partnerships with business at both an equity and operating level.
Tourism asset development
Durban has been especially successful in attracting investments into the ICT/BPO space, but where it has not been so strong, according to Russell Curtis, is in tourism asset development. Part of the reason for this is undoubtedly Covid–related, which has seen the likes of British Airways drop it from its routes, but it also relates to Durban's airport having formerly been strategically classified as a spoke, rather than a hub facility, meaning fewer direct international flights and so a lower profile among international tourists and potential investors. As such a lot of work is going into expanding the number of both scheduled and charter flights into Durban from traditional and new markets and in drumming up resources for new assets across the region, through the likes of tourism investment symposiums. With its 100km of uninterrupted golden sands and warm Indian Ocean seas, tourism is a hugely underdeveloped sector here.
While the South African market has sufficient scale in its own right to attract and justify investment, once established, investors are increasingly broadening their horizons and looking to access the wider African market of 1.3 billion people. In this endeavour they are assisted by a free-trade oriented cross-border marketplace across the continent. This means African companies can be at the forefront when it comes to capitalising on these exciting new markets.
Durban's USPs
A big determinant of greenfield investment is the context of the environment in which expats may find themselves. In this regard, Durban scores highly, offering for multinational executives a balanced lifestyle of business and pleasure. Durban has the industrial capacity, it has the robust port and logistics distribution network, but it also offers an unrivalled quality of life, and when it comes to choosing where to invest this, can make all the difference. The city is also attracting a significant pool of skilled labour from elsewhere within South Africa for the same reason.
For the increasingly important remote working dynamic, Durban has fantastic fibre connectivity that's competitively priced, which is also why it's proving to be such a draw for all sorts of ICT-focused industries. Shared services is an exemplar of Durban's cost competitiveness – with investors able to draw on a talent pool that exists at scale, numbering some 13 million people across the KwaZulu Natal Province, with 4 million of those concentrated in the Durban metropolitan area. It is why Toyota's African car plant is here and also the Toyota Wessels Institute for Manufacturing Studies, which is looking to develop Africa's next generation of manufacturing leaders.
On the education front, Durban can point to the University of KwaZulu Natal, which is the second largest direct contact university in Africa with 45,000 students and incorporates the Nelson R Mandela School of Medicine.
Another important yardstick for investors is the region's capacity to retain labour. Despite competitive labour costs, Durban has markedly low staff turnover and a stable labour base. This equates to increased productivity as people stay in jobs for longer, so reducing retraining and recruitment costs.
The fact of English being the official business language is a potent draw for investors commercially, legislatively and contractually. For those with an international outlook the lack of language barriers makes for a rewarding customer experience, and also helps to build trade bridges with other anglophone economies in Africa.
Awash with opportunity
As to the premium opportunities right now in Durban for investors, the Invest Durban CEO is particularly keen to draw the spotlight onto the untapped potential of the health, pharma and life science arenas. Durban enjoys a rich history at the forefront of African medicine, so to tap into that would be to resonate with the majority market before moves to scale with global certifications.
In addition, Russell Curtis speaks frequently of the huge potential in the contact centre space, which is already attracting significant interest from big global tech, alongside those in financial services and healthcare. Meanwhile, in Durban's public sector infrastructure space there exists vast market demand around areas such as digital infrastructure and potable waste-water treatment. A financing gap translates to PPP opportunities for global players with the relevant expertise.