Tides of Change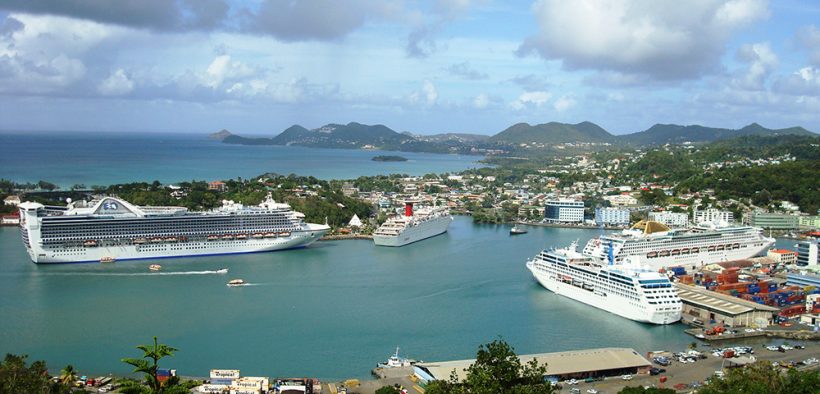 Henry Martin interview's Chairman of Invest Saint Lucia – Mr. Pinkley Francis
Henry Martin:  What are the main aims for Invest Saint Lucia in the short to medium term? 
Pinkley Francis: Invest Saint Lucia (ISL), has for many years performed the role of investment promotion long before its formal re-branding in 2009, to a full-fledged Investment Promotion Agency for this picturesque 238 square mile island. Over the years, ISL has attracted and secured significant investments across various sectors. Through its dynamic and committed team, ISL has been able to influence those relationships, coupled with an open investment regime to realise noteworthy expansions.
ISL, through its investment promotion and facilitation mandate will over the next 12 to 24 months work in tandem with the government to realise the growth strategy geared towards building a resilient Saint Lucia. Tourism continues to be the island's leading economic driver. Consequently, several projects are expected to commence shortly, including redevelopment of the capital city Castries, which consists of major infrastructural upgrades to the cruise and cargo ports. Renowned as a cruise destination, Saint Lucia now boasts of the capability to berth Quantum class vessels, a feat that will add to the island's allure as a world leading tourism destination. Additionally, the island's international airport in the south will undergo major redevelopment, all part of a transformative integrated project which is expected to open the island to immense possibilities with increasing airlift and marina/cruise goers. Consequently, ISL's energies will be dedicated to ensuring outcomes for the development of critical linchpin projects.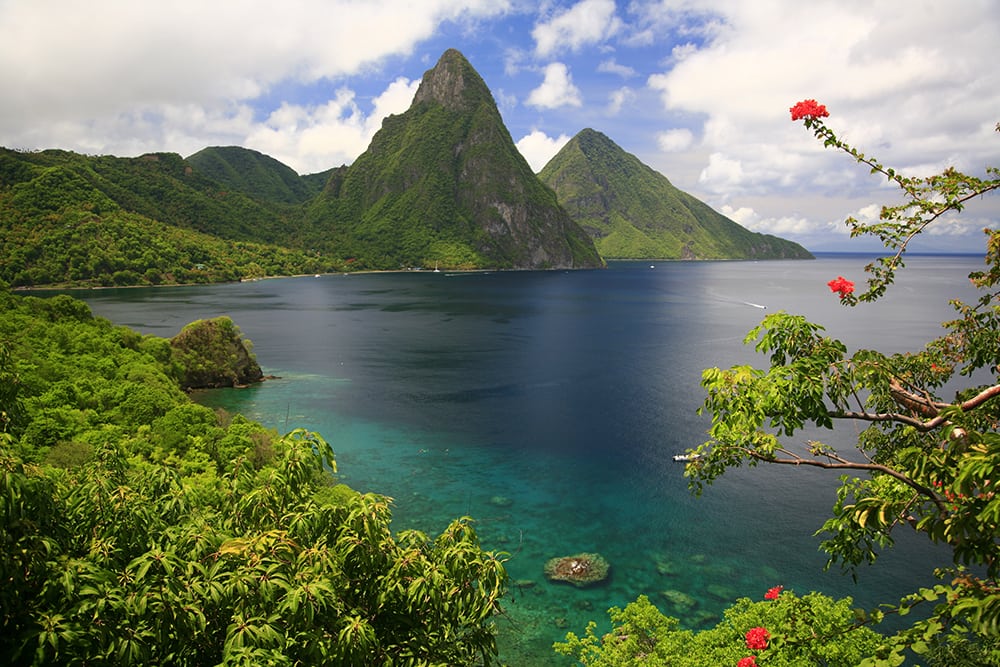 HM: Can you outline the key areas for investment you offer? 
PF: Having garnered international exposure over the years with established and renowned international brands and numerous awards across the tourism and manufacturing sectors, Saint Lucia is focused on securing investments from new and existing investors in the areas of Smart Manufacturing such as agro- processing and smart technology manufacturing, and Tourism which can include health & wellness facilities, specialty restaurants,  shopping/elite merchandising, and eco lodges, all necessary to augment the island's appeal.
Additionally, Infrastructural development has been identified as key to improving the trajectory of this small island economy through the development of alternative energy, technology and vocational training institutions, as well as roads, bridges and highways. With the island's recent introduction of the first outsourcing company in the Caribbean to use Artificial Intelligence at the core of its operations, Saint Lucia is excited by the burgeoning possibilities.
HM: What services can you assist the international investor with?
PF: Invest Saint Lucia's dedicated team of qualified professionals with proven international experience, offers comprehensive knowledge of the processes to set up a business; a keen understanding of investor needs; facilitation and professional guidance in helping investors and existing businesses navigate the official approvals process; and a full understanding of the available incentives and resources to foster growth and to expand business.  The ISL team is complemented by technical service officers who are well placed to assist potential investors explore Invest Saint Lucia's over 2500 acres of strategic lands, which are available for targeted sustainable investment projects.
ISL owns and manages seven (7) industrial estates, which contain several factory shells ranging in size from 4000 to 32,000 square feet and strategically placed throughout the island's economic hubs. This endowment serves as a critical element of the facilitation process, which makes business set-up a bit easier, as these shells are available for lease at attractive rental rates.
HM: What concessions and/or fiscal incentives do you offer?
PF: Investment incentives are a common tool employed by governments around the world to attract foreign direct investment. The Government of Saint Lucia is no different. Signalling its commitment to improving the economy through FDI, Saint Lucia's Incentives regime include several pieces of legislation that together, constitute a broad framework for attracting foreign investors. The obligations under these legislative instruments vary from classification of project, whether tourism, manufacturing or other type of development, including amendments to legislation signalling the island as a Headquarters jurisdiction. Incentives could include:
Corporate income tax exemption
Duty free concessions on imports, including on building materials, articles, furnishings, fixtures, plant, machinery, imported raw materials
Exemption of income tax on interest payments received by investors
Unrestricted repatriation of profits and capital
No restrictions or taxes on foreign exchange transactions
No taxes on dividends
No work permit fees for management personnel up to a defined period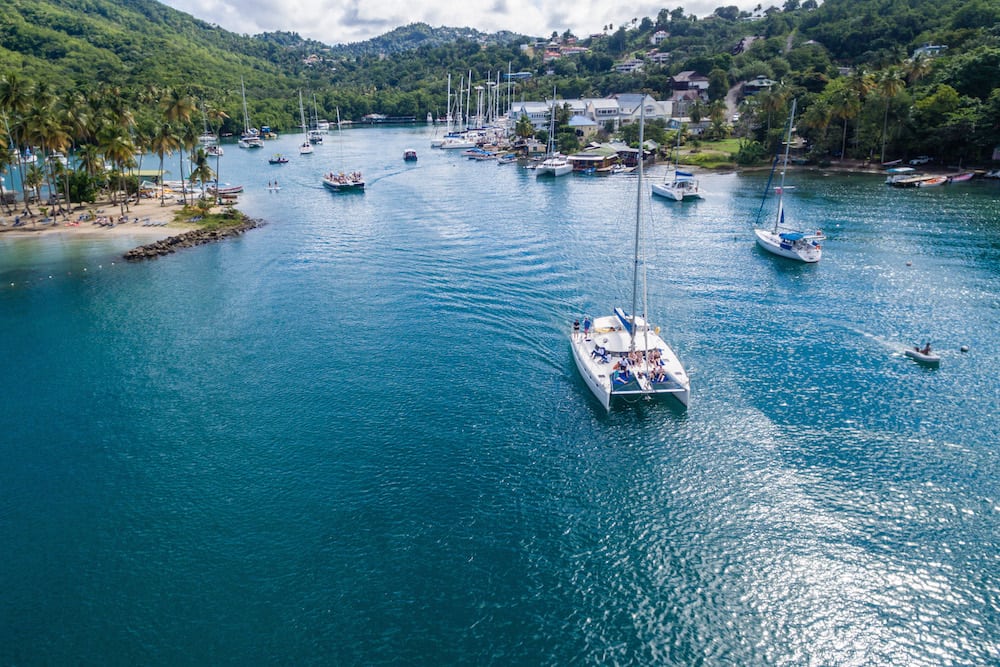 HM: What projects are ready for investment? 
PF: ISL is focused on key economic sectors and niches in which Saint Lucia has a competitive advantage. Invest Saint Lucia works with new as well as established investors to encourage and assist in the expansion and development of business ideas. We encourage investments that promote a holistic approach to development, ensuring economic viability, social equity and environmental sustainability.
Real estate opportunities exist in a residential community in the north of the island, near the entertainment and lifestyle centre of Saint Lucia. The developers are pleased to offer 2–3-acre residential plots with signature home designs. Development amenities include streetscape, water features, security house and front gate, helipad with maintenance garage and VIP lounge. Additionally, in a scenic harbour in the north west of the island, a boutique waterfront development presents a stunning proposition to augment Marigot Bay's offering, a dream location for discerning yachtsmen.  Investments range from USD 3 to 15 million.
An eco- tourism undertaking including up market hotel development is available on 346 acres of rugged land with a stretch of white sand beach, in a pristine and untouched zone on the east coast, boasting woodland and wildlife. The site is adjacent to an important 9 – acre historical site. Investment is in the range of USD 150 – 200 million.  Through the island's Citizenship by Investment Programme, the Fairmont Saint Lucia at Sunset Bay presents a 4-5-star hotel and villa resort development on the west coast of the island.
HM: Are there trade agreements in place to give investors an advantage and if so can you tell us about them?
PF: Saint Lucia, strategically located in the Eastern Caribbean, and as a party to several trading arrangements, make it an ideal location to service key regional, nearshore and international markets.
The island offers access to a regional market of over 14 million consumers. Leveraged by its partnership with other Caribbean territories owing to the Treaty establishing the regional grouping called the Caribbean Community, commonly referred to as CARICOM, which includes the 15 Member states of the Caribbean, Saint Lucia has market access to the USA, some Latin American countries and Europe. Those trading arrangements, and in some instances, clauses related to investment, provide duty-free market access to Saint Lucia's exporters and services providers on a unilateral or reciprocal basis.
Some noteworthy agreements include the economic harmonisation and integration of the sub-regional OECS Economic Union which allows for the free movement of persons within the 6 independent member states located in the Eastern Caribbean, as well as CARICOM trade agreements with the USA, Costa Rica, Colombia and CARIFORUM (CARICOM and Dominican Republic) agreement with the EU under the Economic Partnership Agreement (EPA). CARICOM and Canada are currently engaged in negotiations on a trade and development agreement.
HM: Where geographically have you seen the most interest in terms of investors?
PF: Over the years, due to its location, Saint Lucia has played host to FDI coming from its sister island territories. Further afield, due to the island's proximity, language and cultural affinity to the US and Canada, these counties have been the location of significant investor interest. Moreover, owing to the island's history with Great Britain, Saint Lucia boasts a long-standing business relationship with investors from the UK. With the eminence of the Citizenship by Investment Programme launched in January 2016, there has been a notable trend for diversification of Saint Lucia's investment base to include new and emerging markets of wealth including parts of Asia and the Middle East.

For more information: www.investstlucia.com