A Reputation For Accountability: Cook Islands Finance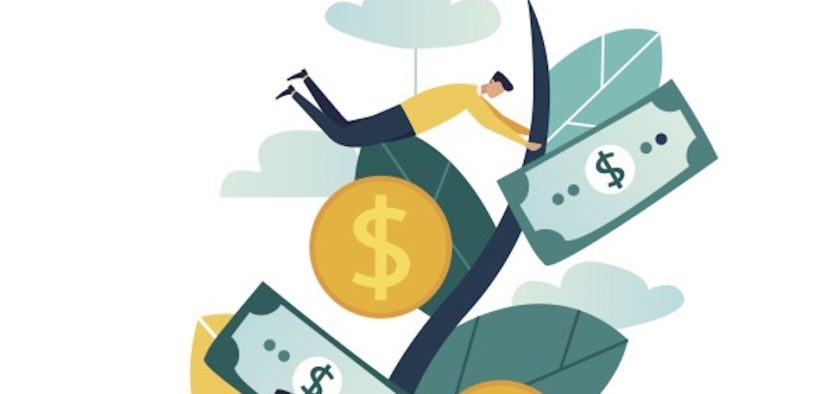 Dominic Hale speaks to Alan Taylor, CEO of Cook Islands Finance about the unique features and benefits of the South Pacific jurisdiction's unique suite of pioneering and innovative products and services for those focused on wealth building, management and protection.
The Cook Islands is synonymous with best-in-class transparency, accountancy and responsibility, yet remains the go-to IFC for those seeking privacy and protection. Alan Taylor explains the secrets to its success…"
CEO: With regard to wealth building, management and protection, what would you describe as the common denominator uniting the Cook Islands' suite of products and services?
Alan Taylor: The common factor uniting the products and services available through the Cook Islands international financial services sector is the focus on the protection and preservation of wealth – an essential but often neglected element of wealth planning. The Cook Islands has developed within its trust, foundation and company laws a wealth protection framework to benefit all HNWIs.
Cook Islands trust law is derived from English common law, as modified by the International Trusts Act 1984 ("ITA"). In 1989 the ITA was amended to introduce comprehensive asset protection provisions seeking to protect the rights of individuals whose wealth is exposed to those who may attempt to take it by force, litigation or legislation whether through illegal, unethical or immoral means. The new laws were innovative and ground breaking at the time, their success reflected in the number of jurisdictions that have since copied them in part or in whole. Since then, the Cook Islands has introduced foundation and limited liability company legislation that also seeks to protect assets by establishing clear rules as to when and how creditors can claim against those assets.
"The shift in the priorities of HNWIs to increase focus on protecting existing wealth, has not required the Cook Islands to produce pioneering responses or adapt its product offering."
Another key component underlying the success and strength of the Cook Islands international financial services industry is the support it has received from the Government, particularly through the timely passing of progressive and innovative legislation and investment in the industry's growth and development. The Cook Islands' international reputation has been enhanced through the enactment of robust laws to regulate and supervise financial institutions and combat financial crime to ensure the security and integrity of its financial system.
CEO: How has the Cook Islands' international financial services sector managed to secure a reputation for accountability, transparency and responsibility, while losing none of its attraction for those legitimately seeking privacy and discretion?
Alan Taylor: In recent years compliance with with international requirements on money laundering and financial transparency to combat tax evasion and other financial crimes, has been high on the agenda of the Cook Islands government and at the forefront of the Cook Islands international financial services industry.  The Cook Islands has passed laws and regulations necessary to meet international standards and promote and encourage compliant financial activity and business operations whilst maintaining its reputation for being a progressive, stable and safe jurisdiction to do business.
The Cook Islands has incorporated FATCA and CRS into its laws for the automatic sharing of financial information for tax matters. It has enhanced its AML/CFT laws and framework with the enactment of the Financial Transactions Reporting Act 2017, and other related legislation, to meet FATF's recommendations for best practice and received an outstanding report from the APGML when last assessed.
The Cook Islands has joined the OECD's Inclusive Framework on Base Erosion and Profit Shifting (known as BEPS) and passed laws to remove tax regimes deemed preferential and harmful by the European Union thereby being deemed a co-operative jurisdiction for tax purposes.
The ongoing political movement to establish global transparency on financial matters would suggest that the confidentiality and privacy of one's financial affairs can no longer be taken as a certainty. However, whilst governments should not be denied their rightful tax take and those profiting from crime should not be encouraged, there needs to be some comfort for those going about their lawful business that their personal information will not be available to those with no lawful need for it. The balance struck by the Cook Islands in this regard is to meet its international obligations but, through its laws, retain an individual's right to legitimate confidentiality.
The Cook Islands does not have public registers for beneficial ownership of incorporated entities or trusts. The Commissioner of the Financial Supervisory Commission and the Financial Intelligence Unit do have investigative powers where there is reason to believe financial misconduct has taken place. However, the information they obtain will only be shared in accordance with the provisions of the law. Fishing expeditions will not be tolerated.
The Cook Islands approach to meeting its international obligations whilst recognizing and providing legitimate confidentiality for those doing business in and with the Cook Islands, should give governments, institutions, businesses and individuals globally great comfort when dealing with the jurisdiction and its financial services industry.
CEO: Which recent, current or forthcoming developments set to enhance further the Cook Islands' offer are you most excited about and why?
Alan Taylor: In December 2021 the Cook Islands passed the International Relationship Property Trusts Act ('Act') providing for the establishment of Cook Islands International Relationship Property Trusts ('IRPT'), a new and innovative tool for the protection of relationship property. The Act is the first of its kind and unique to the Cook Islands.
The Act is unique in that it provides a statutory regime under which couples in a relationship may settle an irrevocable trust and provide certainty as to how settled property is administered, managed and distributed during their relationship and in the event of their separation whilst protecting it from themselves as well as foreign courts where their circumstances change. The property is required to be held for the benefit of a couple and their issue in accordance with the couple's agreement as set out in the trust instrument.
This development in trust law is another example of the Cook Islands being innovative, as it was with its asset protection regime, and always seeking to meet the needs of today's society.
Despite courts often looking through trusts in matrimonial property disputes and settlements, it has also been observed that that the court should hesitate before overriding a decision or agreement made during a marriage to isolate funds in a separate legal structure for the formal benefit not only of the spouses but also of their children and remoter issue.
It is this argument, and that there is no clear legal premise that addresses the fundamental issue of keeping the assets of a family intact rather than being exposed to forced division and distribution upon the separation or divorce of the spouses, that has given rise to the Act.
CEO: How has the marketplace been influenced by recent geopolitical and global macro developments and how do you see priorities having shifted?
Alan Taylor: The global impact of COVID-19 and its economic fallout and the social and political unrest that has been prevalent throughout the world over the past few years, has created uncertainty, anxiety and a lack of trust in governments, financial institutions and markets generally. In times such of uncertainty and volatility HNWIs are focussing more than ever on the security of their wealth for their own peace of mind and their families' futures. They are seeking to protect the wealth they have by reviewing and enhancing their wealth protection, succession and business plans. The Cook Islands international financial services industry has continued to grow during these times given the certainty, stability and calm offered by its progressive and innovative asset protection laws together with the experience, integrity, expertise and reliability that have been its cornerstones for over 35 years.
CEO: What examples can you give of where the Cook Islands has anticipated such shifts with pioneering responses to remain vital and relevant, or where it has swiftly and successfully adapted its product offering to meet new demands?
Alan Taylor: The shift in the priorities of HNWIs to increase focus on protecting existing wealth, has not required the Cook Islands to produce pioneering responses or adapt its product offering. In fact, it is the opposite. It has required the Cook Islands to continue to provide the high level of service, integrity and expertise it is renown for and what has made it successful over a long period of time. Clients need certainty and to be able to trust their service providers to respond in a timely and professional manner. Due to COVID-19 and border closures, Cook Islands service providers ramped up their digital platforms and virtual capacity. More business is now being carried out through virtual meetings and on-line.
For more information https://www.cookislandsfinance.com/