Empowering Global Investors: The CSB Advantage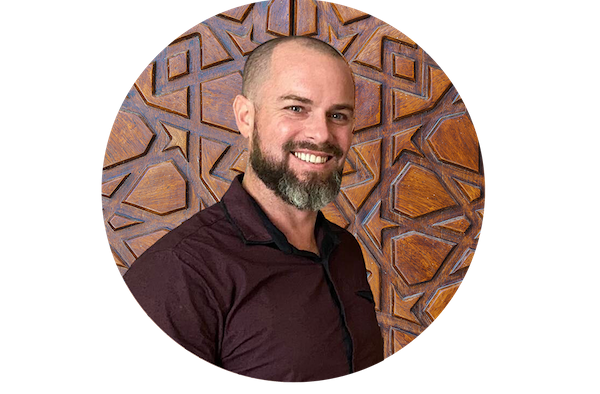 Introduction
In the dynamic world of finance, Capital Security Bank (CSB) stands in the spotlight, granting global investors access to over 40 international exchanges via its Online Trading Account services. Leading the charge is John Evans, a seasoned financial expert with extensive banking industry experience. In today's globalised financial landscape, online trading platforms are transformative for investors. CSB, a private investment banking institution, precisely delivers this transformation by providing clients access to a securities trading platform across 40+ global exchanges. CEO John Evans sheds light on essential facets of CSB's Online Trading Account services, covering everything from the account setup to investment guidance, fees, portfolio reporting, and the institution's distinctive advantages.
Unique Advantages of CSB in the Banking Perspective
CSB boasts a remarkable legacy of over 25 years, specialising in delivering top-notch investment banking and custody services. Our clientele includes asset management firms, high net worth individuals, family trusts, and professional trustees. What sets CSB apart is our exclusive jurisdiction in the Cook Islands, where we diligently adhere to international banking standards while ensuring our clients operate under a single, clear-cut legal framework, providing them with unparalleled certainty and transparency.
In the Cook Islands, our legal framework is both concise and well-structured, bolstered by a proficient and competent judicature, and a robust system of regulatory compliance. Under the stringent Banking Act of 2011, Cook Islands banks are mandated to maintain a Total Capital to Risk Weighted Assets ratio of 10%. Here at CSB, we take this commitment to another level by maintaining an impressive ratio of 17%, inclusive of an additional buffer. This underscores our unwavering dedication to fortifying capital adequacy, safeguarding the financial interests of our clientele.
Prioritising client safety is our foremost responsibility, and to that end, CSB maintains professional indemnity insurance worth USD 5,000,000. This invaluable protection is orchestrated through Willis Towers Watson, a globally acclaimed risk management and insurance brokerage company. It serves as an extra layer of security for your peace of mind, reflecting our commitment to your financial well-being.
The Cook Islands has firmly established itself as a premier offshore banking and trust jurisdiction since its pioneering of robust asset protection legislation in 1989. This reputation is well-earned, thanks to our sophisticated trust structures that act as impervious shields, safeguarding assets from litigants, foreign court rulings, creditors, or unwarranted expropriation by foreign governments. Opting for a trust in the Cook Islands presents a myriad of benefits from a banking perspective. These include a well-developed legal system that aligns with international standards, distinctive offshore asset protection laws, tax advantages, flexible estate planning, immunity from external financial challenges, and a steadfast commitment to non-recognition of foreign judgments. Moreover, our stringent time limits and elevated standards of proof have rendered the Cook Islands synonymous with the gold standard of security in the realm of offshore banking.
CSB's unique advantages are emblematic of our unwavering commitment to excellence in the banking industry. With our seasoned expertise, steadfast compliance, and unwavering dedication to client safety, we stand as a beacon of trust and reliability in the dynamic world of offshore banking.
About Banking in the Cook Islands
Geography: Located in the South Pacific Ocean, the Cook Islands comprises 15 islands. Rarotonga, the largest island, serves as the central hub for offshore banking activities, making it a popular choice for financial services.
Government: The Cook Islands gained self-governance in 1965, adopting a written constitution and a Westminster-style government. Elections are held every 4 years, ensuring political stability.
Official Language: English is the primary language for financial transactions and banking services, facilitating international business operations.
Legal System: The Cook Islands' legal system is rooted in English common law principles, with New Zealand judges presiding. The court hierarchy includes the High Court and Court of Appeal, with the Privy Council in London serving as the ultimate court of appeal.
Currency: The official currency used in banking and financial transactions is the New Zealand Dollar.
Economy: The Cook Islands' economy revolves around tourism, fishing, black pearl cultivation, and the thriving offshore financial industry, making it an attractive destination for offshore banking and asset protection.
The Offshore Banking Jurisdiction
The Cook Islands solidified its position as a reputable offshore banking jurisdiction in the early 1980s by introducing specialized regulations and decrees to support offshore financial activities. Banking and trust services, governed by the Cook Islands' "International Trusts Act" and other relevant legislation, are distinguished by their enhanced asset protection measures, privacy provisions, and financial security. This makes the Cook Islands an ideal choice for individuals and businesses seeking to safeguard their financial assets and enjoy the benefits of a trusted offshore banking jurisdiction.
Opening an Online Trading Account
Opening an Online Trading Account with CSB is as straightforward as opening a regular bank account. Clients can access this service on request, making it hassle-free for both new and experienced investors. The account opening requirements are easily accessible on the CSB website , providing transparency and convenience. Potential clients can review these requirements and proceed with the application process through a simple click.
Investment Advice
While CSB doesn't provide in-house investment advice, we collaborate with a network of high-quality, licensed asset managers. This arrangement ensures that clients have the option to receive expert guidance when making investment decisions, aligning with their financial goals and risk tolerance.
Fees Involved
CSB employs a fee structure that includes two main components. First, there is an asset-based account fee, and second, trading fees based on the transactions within the account. The specific fees depend on factors such as the account balance, the types of securities traded, and the exchanges involved. For a comprehensive breakdown of these fees, clients can refer to CSB's fees guide available on our website.
Portfolio Reporting
Clients can stay informed about our investments with daily portfolio revaluation. The end-of-day valuation ensures that clients can view their entire CSB Portfolio, including our Cash Account, Trading Account, Pre-Paid Debit Card Account, Precious Metals Account, and Managed Investment Account, all in one place. This consolidated view simplifies portfolio management and decision-making.
How to Buy and Sell Investments
Clients gain secure access to their portfolio, which allows them to monitor their investments and execute buy and sell orders as needed. The user-friendly interface displays a range of available investments across various exchanges, making it convenient for clients to diversify their portfolios.
CSB's Online Trading Account services offer a convenient and secure way for clients to access global financial markets. With transparent account opening requirements, access to expert investment advice, a flexible fee structure, and comprehensive portfolio reporting, CSB ensures that clients have the tools they need to make informed investment decisions. Additionally, CSB's unique advantages, including its Cook Islands jurisdiction, strong capital adequacy, and commitment to client safety, set it apart as a reliable partner in the world of online trading.
As you embark on your journey with CSB our Banking Team is here to assist you at every step. Our experienced professionals are dedicated to making the process smooth and hassle-free.
Should you have any questions or need further assistance, please feel free to reach out to CSB's Banking team via email at info@capitalsecuritybank.com. To explore our comprehensive range of products and services, visit our website. Your financial journey starts here, alternatively you can commence the application process registering for account here.