Bank on Malta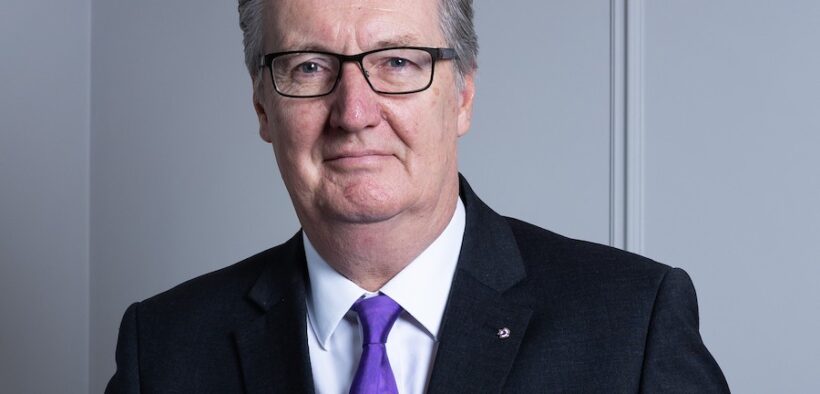 CEO Insight: Against a backdrop of intense competition and market volatility, BNF Bank continues to go from strength to strength in respect of profitability and gaining of market share. To what do you attribute this?
Michael Collis: BNF Bank has produced a consistently improving financial performance over the last five years which we believe is testament to our strategy. We once again proved our capacity to enhance our brand whilst continuing to create value as the lending book grew and improved in credit quality.
This past year we found ourselves to be well-positioned to maximise opportunities. Whereas we cannot completely predict and understand the cause of a black swan event, or how it will play out, we've learnt that protective measures should be set in place in anticipation of unexpected events. Such measures tie in with maintaining sustainable operations whilst delivering sustainable performance.
CEO Insight: What plans are in place to establish long-term sustainable strategic growth?
MC: We will continue investing in the key pillars of our vision; financial sustainable growth, internationalisation, and technology transformation. With technology playing a crucial role in delivering service excellence, BNF Bank is on track to continue to embrace the digital revolution. The idea is not to let technology take over but to facilitate our people doing their jobs, invest in their ability and give the customer a much better experience.
"Our dedicated corporate business banking relationship managers focus on offering an efficient, convenient, and ultimately superior client experience, that adds value and meets the demands of our customers."
When speaking of sustainability, we are also referring to our environmental responsibilities as a Bank. With environmental issues on the global agenda, we have increased our efforts to reduce the impact of our operations. As a baseline, we have formed an ESG Committee as part of the management governance structure, setting the foundations for short, medium and long-term targets. These targets relate both to financing and towards reducing our carbon footprint.
Lastly, we will continue to strengthen our AML/CFT policies and procedures, which has stood us in good stead during adverse circumstances in the past year.
CEO Insight: What can you tell us about BNF Bank's scope for diversification with a view to generating additional revenue streams?
MC: In the last few years, we expanded to the UK by opening a branch in London. Diversification through our UK branch will aid us in outperforming our competition in the years to come.
This year, the Bank issued its first unsecured subordinate bond of €20 million, enabling the Bank's continued growth plans, delivering high-quality service to its customers and supporting the community which it serves.
Going forward, we aim to target new segments who are more tech savvy, through our digital transformation strategy, whilst continuing to look out for new opportunities.
CEO Insight: To what extent is BNF Bank engaged in a process of digital transformation. What does this look like? What is the roadmap? What is the objective?
MC: Our digital transformation strategy is an integral part of our vision for a sustainable bank of the future. The development of our digital touchpoints provides customers with greater freedom, accessibility, and an overall enhanced experience based on device-responsive services that employ the highest security standards and are uplifted by personal human intervention.
We have selected the cutting-edge Temenos Transact and Infinity to spearhead the next phase of technological investment of the bank for its Core Banking Transformation. This collaboration will allow BNF Bank to access the functionalities of Temenos Transact, the world's most widely used digital core-banking solution and continue to expand our capabilities exponentially.
CEO Insight: How does BNF Bank's ownership structure serve to benefit all stakeholders?
MC: We are a European bank operating from Malta, under European regulation. Since 2016, BNF Bank's majority shareholder is JUD Investment Group Limited, a subsidiary of Al Faisal International for Investment Company, Q.P.S.C., one of Qatar's largest private diversified industry groups, which holds a 92.4% stake in the Bank. The remaining shares are held by four Maltese shareholders: PG Holdings Limited, Virtu Investments Limited, SAK Limited and Mizzi Organisation Limited, all of which are family businesses. They also reflect our corporate customer base, the majority being small and medium family businesses.
CEO Insight: How does BNF Bank customised corporate services and Business Accelerate programme serve to distinguish it from and elevate it above the competition?
MC: Our dedicated corporate business banking relationship managers focus on offering an efficient, convenient, and ultimately superior client experience, that adds value and meets the demands of our customers. Whether they are start-ups or more sophisticated family conglomerates, our bespoke corporate services – as well as our suite of products, are tailored to the needs of enterprises at various stages of their growth.
At BNF Bank, we acknowledge the challenges faced by SMEs to obtain funding. Through Business Accelerate, we offer the unique possibility of financing a business with minimal security and a competitive interest rate. This is possible due to an agreement with the European Investment Fund.
CEO Insight: What are your benchmarks for success in realising and sustaining BNF Bank's vision to be Malta's premium banking institution?
MC: BNF Bank's stance remains proactive to anticipate trends and remain a step ahead of change. Looking ahead, BNF embraces the future by continuously pursuing innovations that will ultimately boost the customer experience even further and continue its journey to become the Bank of Choice in Malta for Maltese families and businesses.