The State of Trade: A Plan for Growth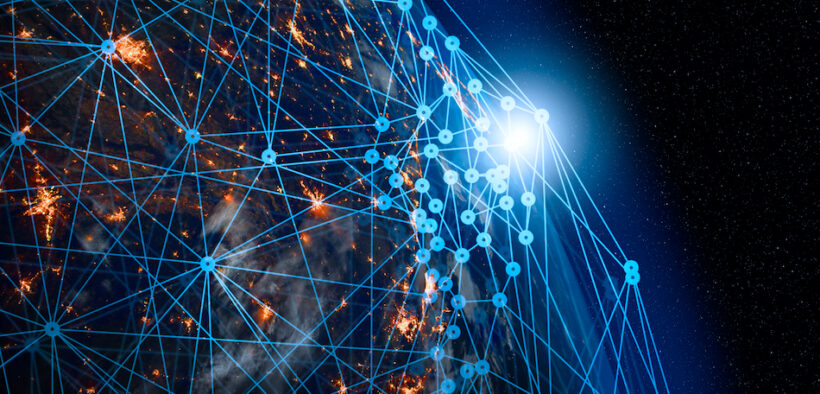 Without global trade, our lives would be very different: no electrical goods produced in the Far East or weaves made in Asia, and the food in domestic kitchens would be uninspiring, without access to produce from around the world.
Short-term trade restrictions, goods scarcities and port closures revealed a weak trade landscape in recent years, where unpredicted customs duties squeezed supply chains. Heading into 2023, it is more important than ever to leverage free trade agreements (FTAs) for robust global supply chains in a post-pandemic world.
International trade involves the exchange of goods and services between different countries, involving multiple territories with differing rules and regulations. This can often make trade complicated, and sometimes even impossible. To overcome these difficulties and promote free trade and economic cooperation between nations, countries enter FTAs, encouraging trade between countries, making it cheaper and simpler.
It normally applies to the exchange of goods and services, and an accessible, transparent, and predictable global trade system facilitates countries to expand their economies, generate jobs, boost incomes and lift people out of poverty. The merits of free trade are well known and include innovation, economies of scale, market competition and increased access to products.
"The US-China relationship is a huge geopolitical risk for businesses in 2023. In these uncertain times, companies hire industry professionals like EEB, listen to peers and observe competition."
Global Context:
Primarily, the world posted a strong economic recovery for 2021. According to the International Monetary Fund (IMF), world real GDP rebounded by 6.1% in 2021 after a 3.1% decline in 2020. Despite pervasive supply chain issues such as ongoing global semiconductor shortages and port backlogs slowing down recovery, global merchandise trade posted historical growth in 2021. The revival of economic activity in the first half of the year was the main factor driving global trade volumes above their pre-pandemic records. The World Trade Organization (WTO) estimated a 9.8% increase in world merchandise trade volume in 2021, followed by a projected 3.0% growth in 2022.
However, the world struggled with different challenges into 2022. The Russian invasion of Ukraine, led to the loss of thousands of lives and the evacuation of millions of Ukrainians. This attack has put the supply of commodities such as wheat and oil at risk, increasing commodity prices. The consequences are being felt worldwide, impacting markets and business confidence. In April, the IMF downgraded its 2022 global GDP forecast to 3.6% from its January forecast of 4.4%, and businesses may struggle with these large-scale disputes for some time.
A slowdown in global trade growth is on the horizon. Higher energy and food prices are likely to combine with rising interest rates to curb import demand next year, according to WTO forecasts. There is also a threat of a possible contraction in trade if the war in Ukraine worsens. The WTO has cut its trade growth forecast for 2023 to 1% – a substantial drop from a previous prediction of 3.4%.
UK Perspective:
The UK now has over 70 trade agreements in place. Since Brexit, the UK has signed trade deals and agreements in principle with 71 countries and one with the EU. The UK Government set a target for 80% of UK international trade to be covered by FTAs by the end of 2022 and has been negotiating with countries around the world to achieve this.
The UK signed a FTA with Australia in December 2021 and, just two months later with New Zealand, in February 2022.  These are the first new FTAs the UK has negotiated and finalised since leaving the EU.
Also, in May 2021, the UK prime minister and the prime minister of India, announced an "enhanced trade partnership" as the first stage in negotiating a comprehensive FTA, and the India-UK FTA is likely to be closed by March 2023.
The push for FTA's and international partnerships will continue rapidly. An FTA with the Biden administration has long been ruled out, but there are indications of a new "Energy and Security Partnership" with the USA.
Innovative solutions:
As FTA's oil the wheels of commerce, coalitions are forming to provide faster and more fitting trade finance services to meet not only the logistics but the financial needs of producers, customers and shippers.
Likewise, the fast progress and implementation of digital technologies is transforming the global economy and cross-border trade. Established in 2017, Euro Exim Bank (EEB) is one of the fastest-growing international financial institutions thanks to their expertise in enabling buyers across the globe to import goods and services. EEB is expanding across sectors, national and international businesses with a variety of affordable, valuable products and services, that genuinely facilitate trade.
With over 400 regional FTAs worldwide, governmental self-interest, diverse political influence, and a surge in regional nationalism continuing to challenge the trade landscape, EEB facilitates global trade and works with trusted suppliers providing services in the most efficient, compliant and fair way.
Trade Challenges:
Although numerous well-meaning FTAs are in place, the movement of ethically sourced goods is crucial, because if pressures of trade barriers, seclusion and a fluctuating attitude on tariffs continue, this may derail the efforts of emerging economies from achieving economic health and future competitiveness.
The picture for 2023 has darkened significantly. Policymakers face difficult choices as they try to achieve an optimum balance between tackling inflation, maintaining full employment and progressing crucial green targets. Trade is a vital tool – both for enhancing the global supply of goods and services – as well as for lowering the cost to achieve net-zero carbon emissions.
EEB is the 'go to' industry leader in trade finance, helping SMEs face and overcome trade challenges developing on its experience servicing trade clients economically and efficiently across the world.
Continuing successful trade in 2023 and beyond:
The US-China relationship is a huge geopolitical risk for businesses in 2023. In these uncertain times, companies hire industry professionals like EEB, listen to peers and observe competition. They must understand value, not just spending, and keep producing and delivering what customers need. Looking forward, indicators point to a growth in confidence because of major global trade and security agreements and improved relations with the EU.
As a facilitator of global trade, operating securely and lucratively in the wider international arena, EEB is well-placed and willing to work with corporates and SMEs, offering pioneering trade solutions and unequalled expertise.