Airline Euphoria Evaporates And B&M Soars On Higher Profit Forecasts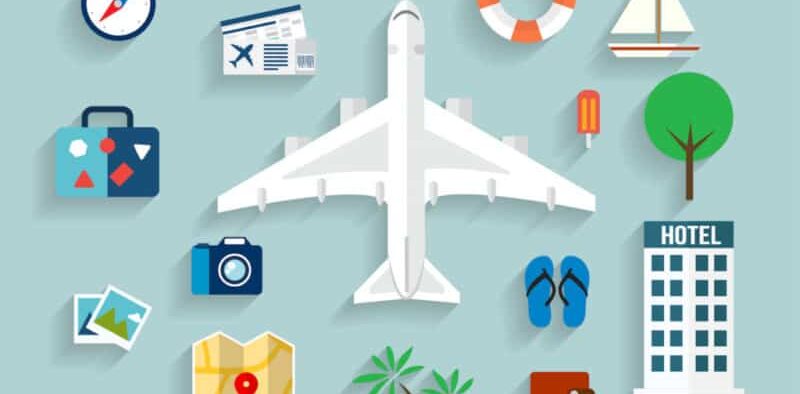 Reports that ministers are considering scrapping green and amber categories next month for a new system based around the vaccination status of travellers initially pulled British Airways owner IAG out of a tailspin and into positive territory.
EasyJet also reversed its recent disappointing descent. Rolls Royce had been carried upwards on the tailwind, given its core business is manufacturing and maintaining jet engines for commercial aircraft, with hopes that fresh demand will soon return. However, the red list of countries with worrying infection rates is likely to stay, indicating that a full recovery in global travel is still way off. This added to the cloud of uncertainty which descended by the end of London's trading day, pushing IAG back into the red.
"After months of turbulence for the travel industry with chaos caused by the stop-start traffic light rules, news that the controversial system might soon be ditched initially set airline stocks flying, but the initial euphoria soon evaporated."
The expected change to the traffic light rules follows sharp criticism of the UK government by travel industry bosses who point out that the country is opening up more slowly given its vaccination rates, than other countries around the world, with the vast array of paperwork needed to enter the country putting off potential visitors and costly testing making overseas holidays too expensive for many UK tourists.
Concerns about the spread of the delta variant hampering economic recovery in parts of the world is still weighing on stocks and kept the FTSE 100 and FTSE 250 in negative territory. On Wall Street the S&P 500 and the tech heavy Nasdaq also opened lower, still nursing the lingering hangover of Friday's disappointing US jobs report. Spikes in infection rates are causing nervousness particularly as many schools and offices are opening back up.
The fear of a slower recovery is pushing down banking stocks in particular, as sluggish growth would kick the likelihood of interest rate rises further down the line, continuing the squeeze on financial net interest margins and there is a bigger risk that bad debt levels may rise. But there are also concerns about a potential inflation spike hurting company margins with labour shortages, higher energy costs and supply chain bottle necks being felt by industries across the board.
But a bright spot on the board today was value retailer B&M European Value Retail which soared by more than 6% after it said profits on goods sold has been higher than expected with seasonal ranges in particular selling so well far fewer markdowns were needed.
B&M has been a pandemic winner, not only was it classed as an essential retailer and could stay open during lockdowns but the position of many of its stores in retail parks, which have proved to be more popular destinations with footfall bouncing back much quicker than on the high street. But despite the upbeat update, the company says it's still hard to forecast what level of sales the Autumn will bring with economic uncertainty set to reign over the months to come."