Technology: Changing the Housing Game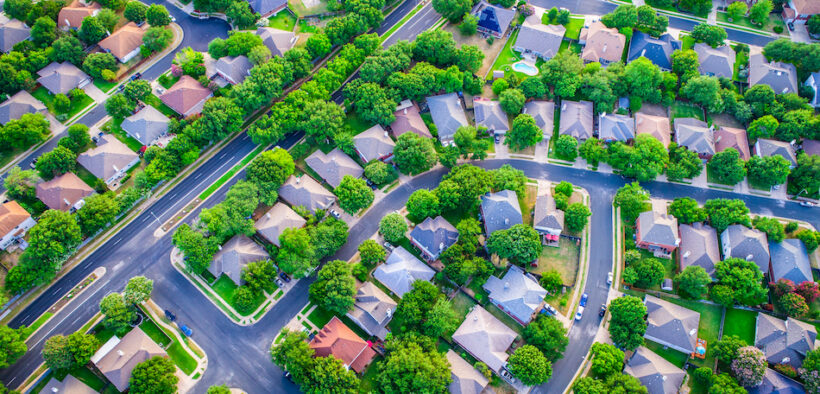 In the property market, brokers and lenders have long since controlled access to almost every part of the buying and selling process. But things may be changing.
Enter the 'iBuyers" who are removing the hurdles around this process and making home valuations and sales a more automated process. iBuyers use technology and data about the housing market to make a cash offer on a property. Think of it like large-scale, automated home-flipping.
It is essentially the Amazon of the property market, representing a revolutionary change in the buying and selling of property, shaking up a large, well established industry. There has been hug investment into iBuying since 2014, and the field is led by ambitious, well-funded and well-resourced disruptors.
Nowadays, anything can be done online. Work, doctors' appointments, shopping, education. The list goes on. What about buying and selling homes on the internet?  Selling home can be stressful, so instead of going through the hassle and incurring unforeseen costs, homeowners can take an iBuyer's offer – outsourcing the work of staging, listing, and selling the house to someone else.
"The fate of Zillow's i-Buying business might indicate that using technology to buy and sell something as personal as a house is a flip too far."
Step forward Zillow, an online listing giant that has been buying and selling thousands of homes in recent months through its iBuying programme.  It uses AI to estimate the value of homes. For sellers, Zillow has offered a convenient – and sometimes lucrative – chance to sell a home quickly.
When Zillow launched in 2006, its Zestimate was its claim to fame. The Zestimate was a lead generation tool that attracted consumers by giving them a starting point for determining what their home was worth. It was online, it was fast and it was easy, streamlining the process for homeowners considering selling to Zillow as part of its home-flipping business.
The technology depends on the company's ability to use number-crunching software to predict where home prices are going. Zillow appeared so confident in its ability to use AI to estimate the value of homes that it announced a new option for certain homes, its so-called "Zestimate" would also represent an initial cash offer from the company to purchase the property. But buying and selling assets worth hundreds of thousands of pounds in an online environment is much more complex than buying and selling everyday products like books, clothes or technology. Given surging prices and market volatility in the last 18 months it was a tricky undertaking in the first place. And it wasn't long until the electronic bubble burst.
The digital housing company announced it was shutting down Zillow Offers, its iBuying service, and would lay off about 25% of its staff. Zillow announced it was folding, partially because it bought homes at higher prices than the company estimated it could sell them for in the future. The pandemic messed up its predictions. The company is blaming the unpredictability of house prices. In Phoenix, the 250 listings Zillow had at the end of October were priced at an average of 6.2%, or $29,000 less than what they were bought for, according to research from DelPrete.
The company said it was concerned about its ability to forecast prices and operate at a large enough scale to be profitable. The fate of Zillow's i-Buying business might indicate that using technology to buy and sell something as personal as a house is a flip too far. The collapse of Zillow's homebuying business has prompted questions about the viability of a model that relied heavily on relatively small profit margins and very short hold times. It may be the end for the Zillow arm, but it is not the end for iBuying.  More and more companies are trying to participate in iBuying.
Other iBuyers, including Offerpad, Redfin and Opendoor have shown no sign they will follow Zillow with a similar pause, which also could be indicative that the problem is specific to Zillow rather than a broader issue with the iBuyer model. At least one competitor seems to be carrying on business-as-usual. Seattle-based Redfin reported its third quarter earnings, beating expectations for revenue – $540 million, up 128% year-over-year – and just missing on earnings per share -$0.20.
There is only so much that technology can do, and the internet lacks the personal touch. Algorithms and a seemingly endless supply of cash can fix some things, but even if it disrupts the status quo, how many people will feel comfortable removing the human aspect from one of the most expensive and high-commitment things they will ever buy?
Because iBuying is still very young – Opendoor, the first iBuyer, didn't come onto the scene until 2014 – it may take some time to gauge a conclusive answer.