Baden-Baden – Meetings & Incentives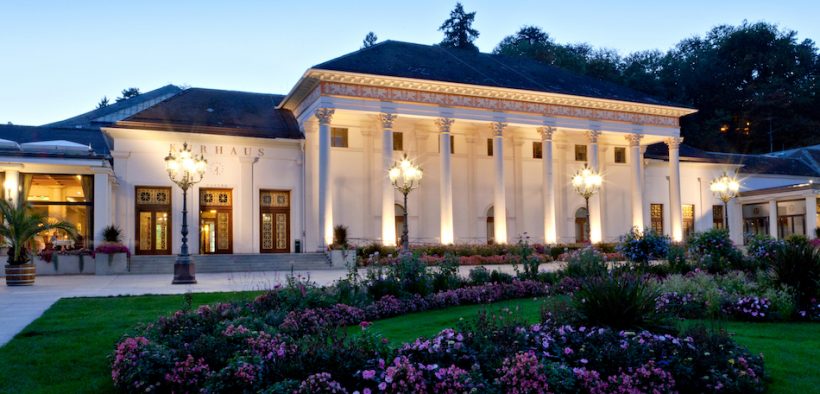 What makes Baden-Baden so attractive as a location for meetings, conventions or incentive trips? First and foremost, it's compact: everything you need is close by. The Convention Centre Baden-Baden, various meeting and event locations and the hotels are all set within walking distance from one another and in the middle of art, culture and nature. Baden-Baden is centrally situated in southwest Germany, at the foothills of the Black Forest and boast a climate with more hours of sunlight than anywhere else in Germany. Furthermore, it is a very green city with parks and gardens and the surrounding Black Forest provides countless possibilities for sport and leisure.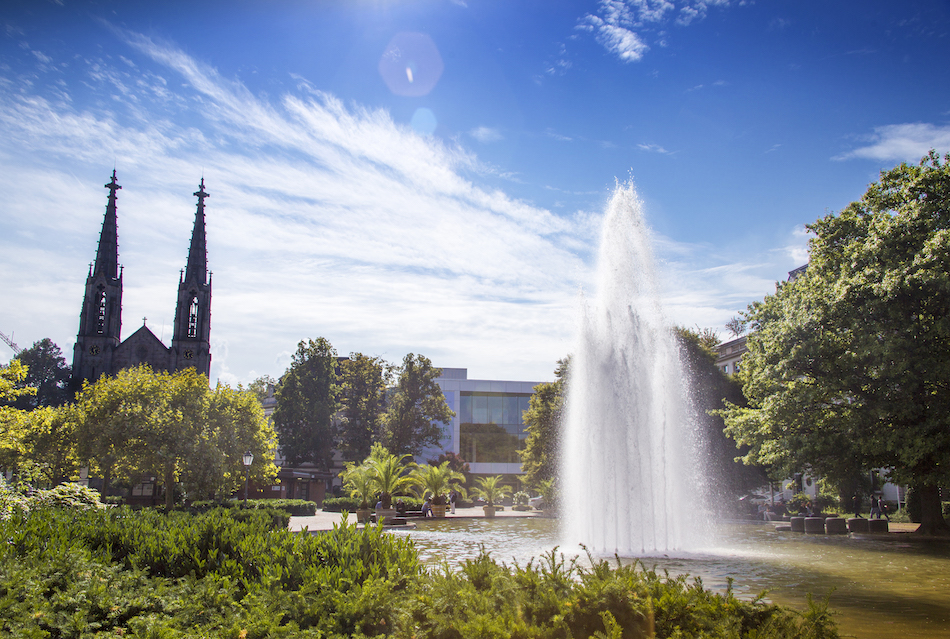 The Convention Centre Baden-Baden with its modern, glass architecture is a suitable venue for all types of events. Three congress halls and 15 meeting rooms allow for events with capacities of up to 2,000 participants. Having the parks and gardens "Lichtentaler Allee" with its botanical rarities, fountains and footpaths practically at arm's length opens new perspectives to innovation and communication. The grand Belle  Époque styled rooms of the "Kurhaus" offer facilities for 40 to 1,000 people. Smaller, still impressive event locations include the neo-baroque rooms of Germany's oldest casino and even the racetrack of Baden-Baden's international racecourse.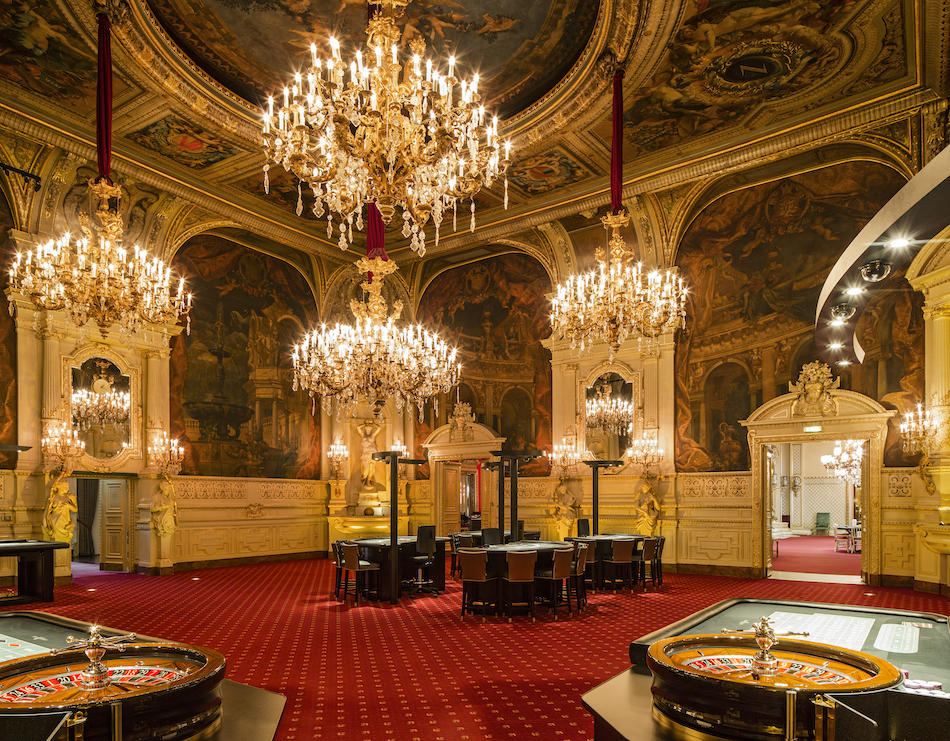 The hotels in Baden-Baden are ranging from five-star superior to romantic family-run boutique hotels and many of them offer meeting facilities. Reflecting the 140 years of history, the event facilities at Brenners Park-Hotel & Spa host events up to 230 people and offer a unique combination of elegance and historic grace. The Hotel am Sophienpark, ranked among the best conference hotels in Germany and No. 1 in Baden-Wurttemberg, impresses with a 4,000 m² private park and spacious meeting facilities. The Design Hotel Roomers has four large conference rooms, a rooftop bar lounge and a leafy green patio, which provide the perfect setting for big and small events.
"For an evening filled with excitement, the Casino Baden-Baden is the perfect location."
Additionally, international hotel chains, like the Dorint and Radisson Blu add their meeting facilities to Baden-Baden's exclusive repertoire of event locations.  In the elegant spa and culture town Baden-Baden, business is easily mixed with pleasure. Its two thermal baths offer a unique wellness experience after a successful business day. The modern Caracalla Spa, with more than 43,000 sq. ft. of bathing and wellness space, creates an exceptional ambiance for soothing relaxation in thermal water. The historic Friedrichsbad, looking back on 140 years of bathing history, combines traditional Roman bathing culture with the habits of Irish hot-air bathing. The circuit of 17 stations with changing temperatures has a regenerative effect on body and soul.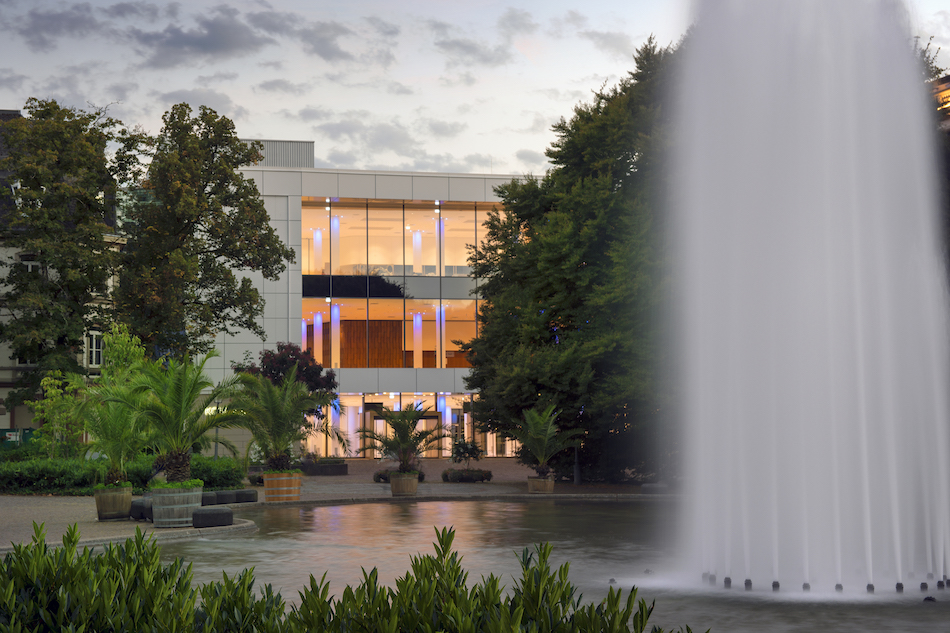 Apart from wellness, the town offers a great variety of cultural highlights. One of which, is Europe's second largest opera and concert hall, the 2,500-seat Festival Hall Baden-Baden hosts international opera, ballet and concerts. Known for its great acoustics, the Festival Hall features performances from world-renowned artists including the Berlin Philharmonic Orchestra, the Chicago Symphony Orchestra or the Mariinsky Ballet.
In addition, Baden-Baden is home to several museums that are worth a visit. The Museum Frieder Burda displays selected masterpieces of the Classical Modernism in changing exhibitions and is a must-see for guests who enjoy art and extraordinary architecture. Another interesting museum in Baden-Baden is the Fabergé Museum. It is the first museum worldwide dedicated to the life's work of Carl Peter Fabergé.
The more than 700 masterpieces displayed in the museum include famous imperial Easter eggs made for the Tsar's family. For an evening filled with excitement, the Casino Baden-Baden is the perfect location. Situated in the Kurhaus, it is Germany's oldest casino and according to German actress and singer Marlene Dietrich "the most beautiful casino in the world". It offers guests the chance to dive into the world of roulette, blackjack and poker in a unique Belle Epoque ambience of arcades and magnificent staterooms.
Baden-Baden is not only an exclusive spa and cultural destination, but also an oasis for dining and shopping. For food lovers, the town has a vast selection of options to choose from. Its restaurant scene ranges from Michelin-starred restaurants to cosy little taverns, offering both international and traditional Badian cuisine. In the Baden-Baden Rebland, located just six kilometres outside the city centre, gourmets and connoisseurs of good wines find a variety of excellent restaurant and wineries. Germany's second largest Riesling growing district is all about good food and wine.  Baden-Baden, the elegant spa- and culture town, offers a variety of cultural and culinary highlights, wellness and shopping all in a spectacular natural setting. Best of all, almost everything is within walking distance.
For more information: Baden-Baden Tourism Board
info@baden-baden.com
www.baden-baden.com/en