Fully Flared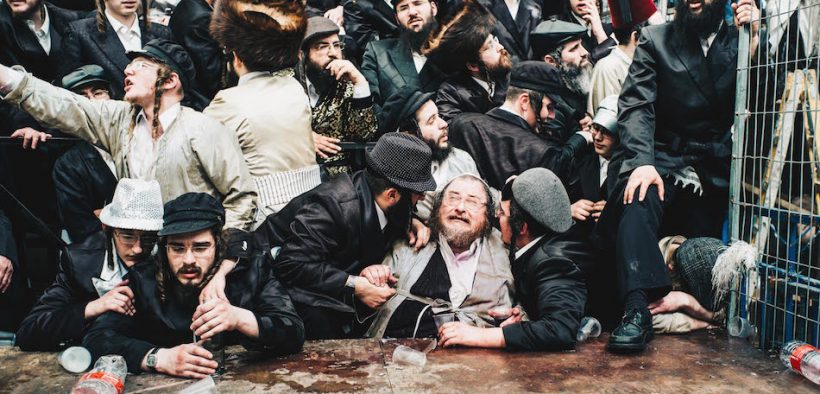 Juries announced for the 2019 Sony World Photography Awards
The World Photography Organisation is delighted to announce the juries of the 2019 Sony World Photography Awards, the world's most diverse photography competition. To mark the occasion, a selection of entries to the Open competition are released, and the Chair of Judges offers advice to potential entrants.  The World Photography Organisation also publishes the opening list of participating countries for 2019's National Awards.
A longstanding part of the Sony World Photography  Awards, the National Awards provide the unique opportunity for entrants of all levels, from more than 50 countries, to be recognised in an internationally renowned photography competition.
Now in its 12th year, the Sony World Photography Awards celebrate the finest contemporary photography from the past 12 months across all genres of the medium.  All entries are free at www.worldphoto.org/swpa. We have selected a range of images on this shortlisted for your pleasure.
Above image description: This photo depicts a banquet seen in a religious school during the Pourim celebrations in the ultra religious neighbourhood of Mea Shearim in Jerusalem on march 2nd 2018. Purim commemorates the saving of the Jewish people from Haman, who was planning to kill all the Jews. This took place in the ancient Achaemenid Persian Empire. The story is recorded in the Biblical Book of Esther (Megillat Ester in Hebrew). On this special day celebrated all around Israel as a huge festival (costumes and parties), religious people have to fulfill a few missions such as charity to the poor, a banquet and the duty to get drunk until you're won't be able to distinguish right from wrong.
Mea Shearim is a very closed neighbourhood, not easy to access and to photograph, where religious people lived apart from the rest of the Israeli society in a very strong community life. Ultra orthodox people are now almost one million people in Israel. Most of them are really poor because they are not working and they spend all day studying the Bible. The fecundity rate is huge, 6.9 per women and sexual segregation is really strong. The community, due to its growing number and to the right wing government gained a lot of political power in the past years in the country, bringing more and more religious views to Israeli democracy.
Copyright: © Sebastien Leban, France, entry, Open, Street Photography, 2019 Sony World Photography Awards
Photographer Name: Patrik Szeleczkei
Year: 2019
Image description: Aerial shot of a pool in Hungary, Budapest
Copyright: © Patrik Szeleczkei, Hungary, entry, Open, Architecture, 2019 Sony World Photography Awards
Photographer Name: Xin Cheng
Year: 2019
Image description: I waited four days for a clear day at the foot of Yulong Mountain. It was pretty when the local people danced at the red stage against the snow-peaked mountain.</p>
Copyright: © Xin Cheng, China, entry, Open, Landscape, 2019 Sony World Photography Awards
Photographer Name: Aleksandr Reshnia
Year: 2019
Image Description: Morning sunlight through archways in the mosque of Taj Mahal complex, Agra, India, March 2018. It is difficult to find a person who does not know the Taj Mahal – the most famous and one of the most visited attractions of India. Even if you come before dawn, you will be surprised how many people want to be among the first who want to capture the classic look of the mausoleum. However, on the large territory of the complex you can find islands of silence and tranquility. This picture was taken in a mosque in the western part of the park. I liked the contrast between the greatness of architecture and the moment of everyday work. Beautiful morning light filled the scene with the soul.
Copyright: © Aleksandr Reshnia, Russian Federation, entry, Open, Travel, 2019 Sony World Photography Awards
Photographer Name: Nicholas E Jones
Year: 2019
Image Description: View from above at first glance could be mistaken for a circuit board but this early morning shot of the funfair at Weston Super Mare along the beach.
Copyright: © Nicholas E Jones, United Kingdom, entry, Open, Street Photography, 2019 Sony World Photography Awards
Photographer Name: Donald Yip
Year: 2019
Image description: An aerial of a road which winds its way around the edge of beautiful Lake Bled, Slovenia. The image was captured in the midst of a deep winter freeze that gripped the entirety of Europe. I loved the shape and curve of the road, and waited patiently for a car to pass on the end of the turn, and to my luck, it was bright red!
Copyright: © Donald Yip, Australia, entry, Open, Travel, 2019 Sony World Photography Awards