Regal Riverside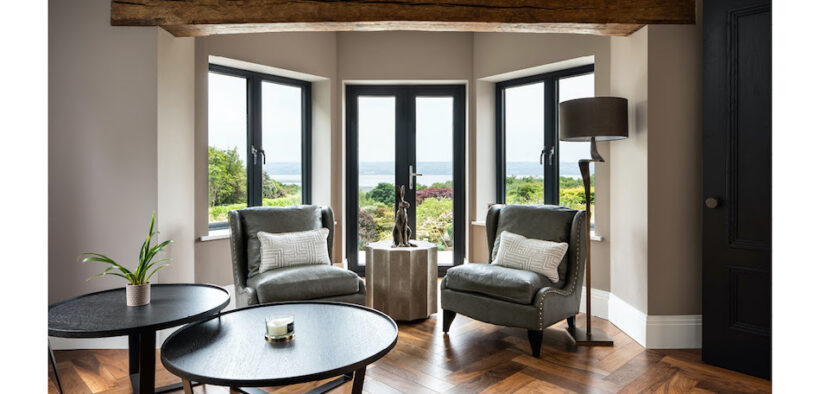 With outstanding views overlooking the River Dee and stunning Welsh coastline, Abbotsford is the epitome of residential luxury. This impressive detached period property recently underwent a substantial renovation and extension to reconfigure its internal layout undertaken by Mark Watson Architects.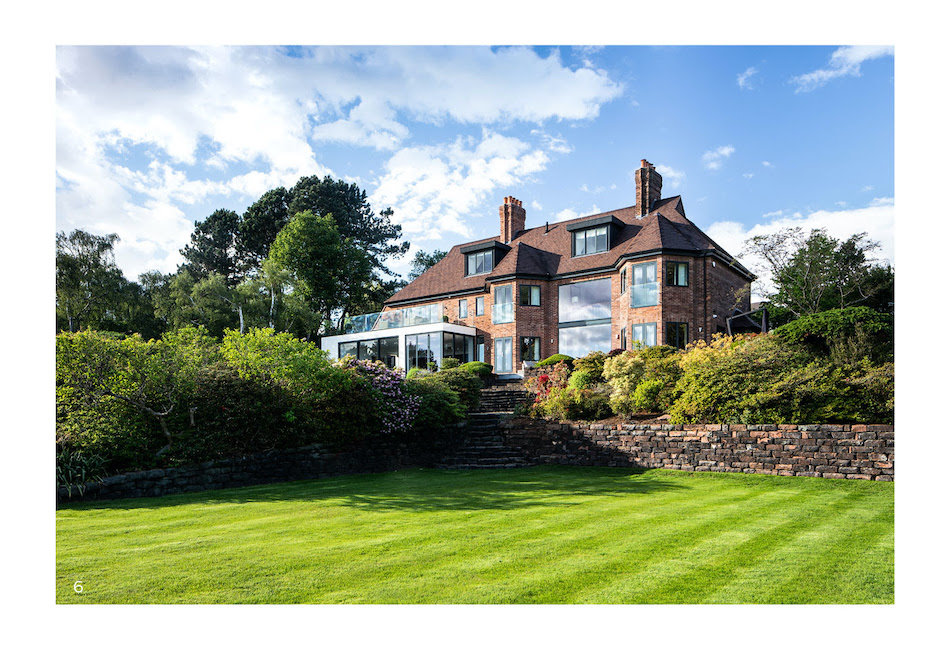 The design brief was to maintain character whilst delicately introducing modern touches through minimalist décor and the exposed wooden window frames. To complete the space and provide the perfect finishing touch, Havwoods was specified to provide herringbone flooring that would contribute to the overall flow of the property.
The Cocoa Herringbone from the V Collection was chosen for its traditional yet contemporary appeal, perfectly complementing the features of the house. Its popular and on-trend design, rich wooden hues and intricate pattern beautifully reflect the natural light from the hallway of the property. Combined with the stunning views of the countryside from the floor-to-ceiling windows, the natural flooring truly helps bring the outdoors inside.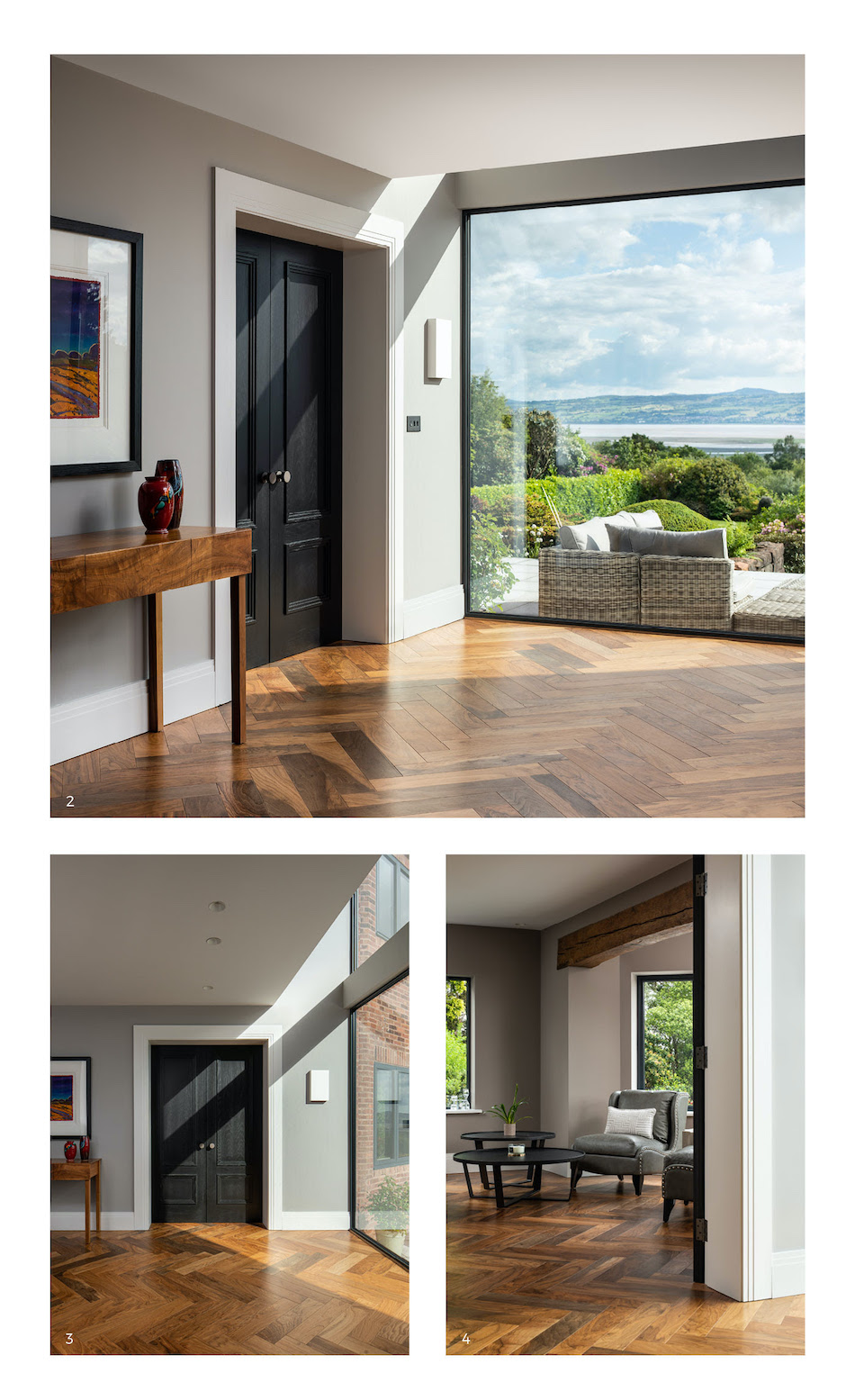 Complemented by soft, grey walls and matt black accents on the doors and furniture, the planks help to tie the entire scheme together resulting in a warm and welcoming home.
Renowned as an industry leader, innovation and aesthetics are pivotal when it comes to designing an interior scheme. Havwoods has continued to stay ahead of the trends by providing consumers with cutting-edge wood floor solutions that deliver on both functionality and style.