The City of Angels: Modernism At Its Best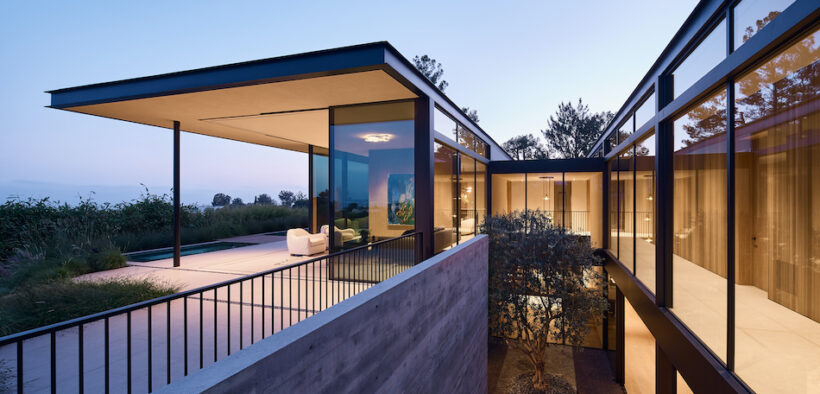 From modern homes to exciting renovations to new-build stylish lodgings, Woods + Dangaran, an architecture and interior design studio based in Los Angeles, create homes through dialogue and exploration.
In 2013, two friends, Brett Woods and Joseph Dangaran, who studied architecture together at the University of Southern California and had a mutual appreciation for mid-century modern design, opened their Los Angeles–based architecture firm Woods + Dangaran. Over the past nine years, they have undertaken residential projects that are not only beautiful by design, but also considerate with their footprint.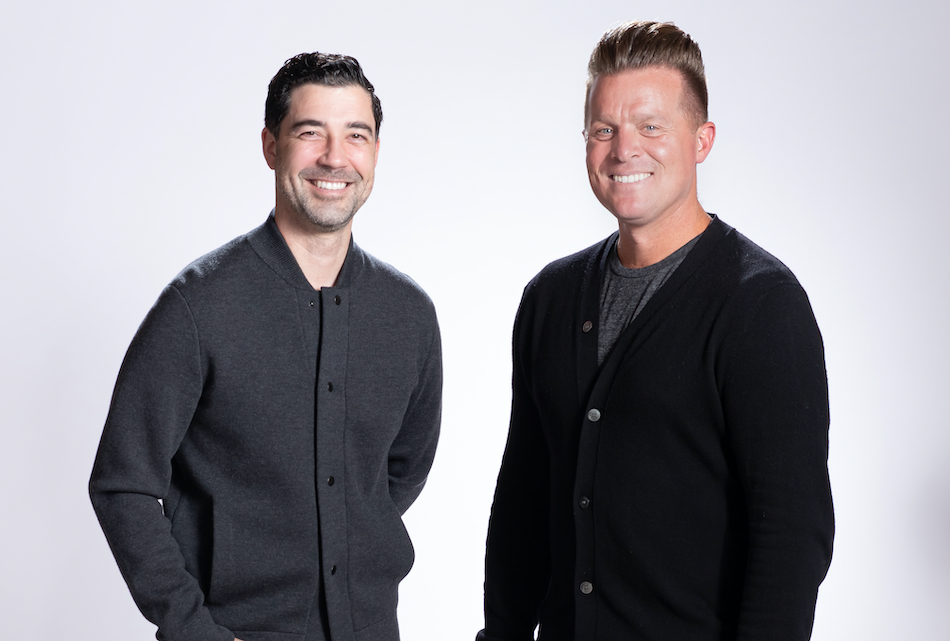 World renowned Woods + Dangaran, is a dynamic architecture firm that primarily focuses on the design, detailing and execution of high-end custom single-family homes. Each project is supported by a minimum of one partner, one project architect and one architectural designer, who work closely with the client and the finest craftsmen.
Both born and raised in the Golden State and close friends before they became business partners, the pair are known for their cooperative and collaborative approach to building homes and restoring historic properties. Having developed their brand in the aftermath of the 2008 financial crisis, they paved a way that feels particularly significant now, as we continue to navigate the COVID-19 pandemic.  From the beginning, efficiency of structure was a key motivation in their work, to create beautiful architecture inspired by the streamlined residential design of mid-century California masters. Defining a home by its landscape rather than by its walls, has also taken centre stage.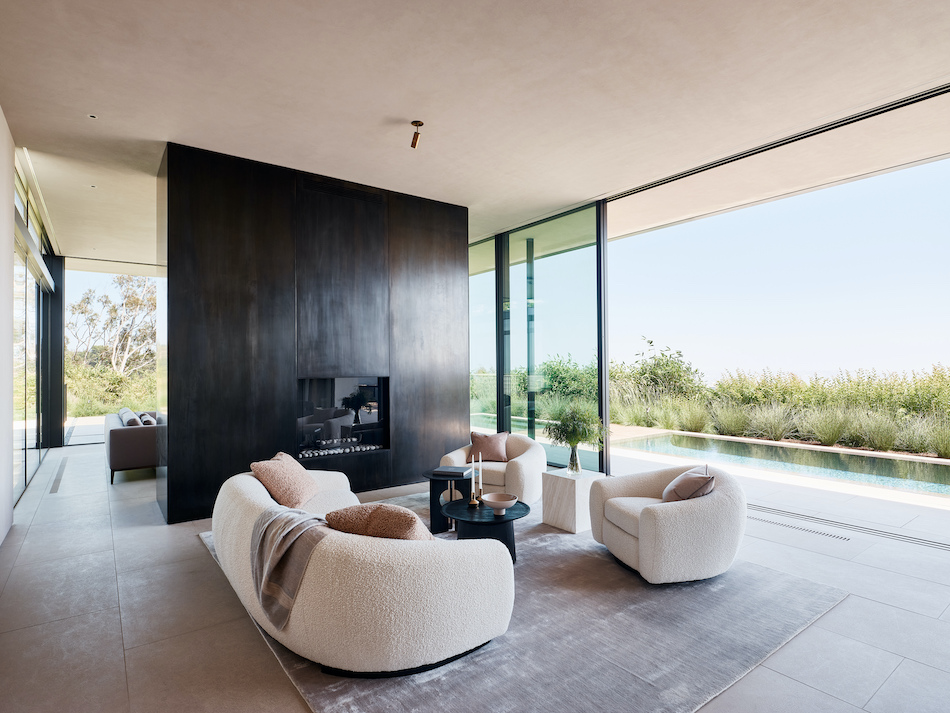 Modernist-inspired Carla Ridge Residence embodies LA living. The house is expansive. A contemporary masterpiece nestled in the Trousdale Estates in the foothills of the Santa Monica Mountains, it spans a generous 9,800 sq ft and boasts five bedrooms. Carla Ridge is contextual within the historic feel of the Trousdale neighbourhood, with a nod to mid-century architecture, offering long views, open spaces, while seamlessly merging the indoor and outdoor landscape.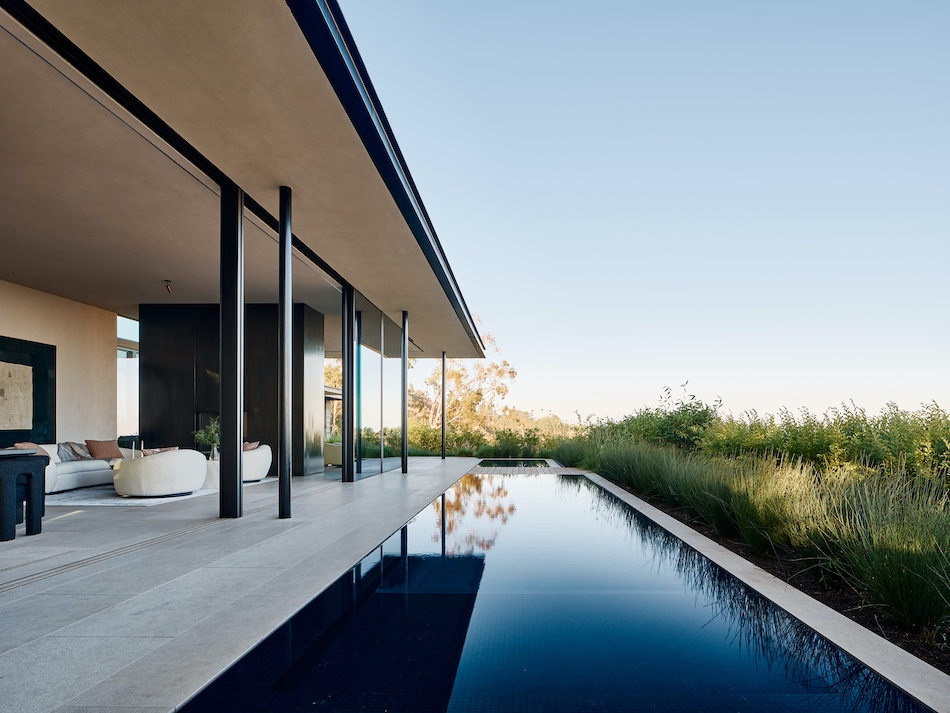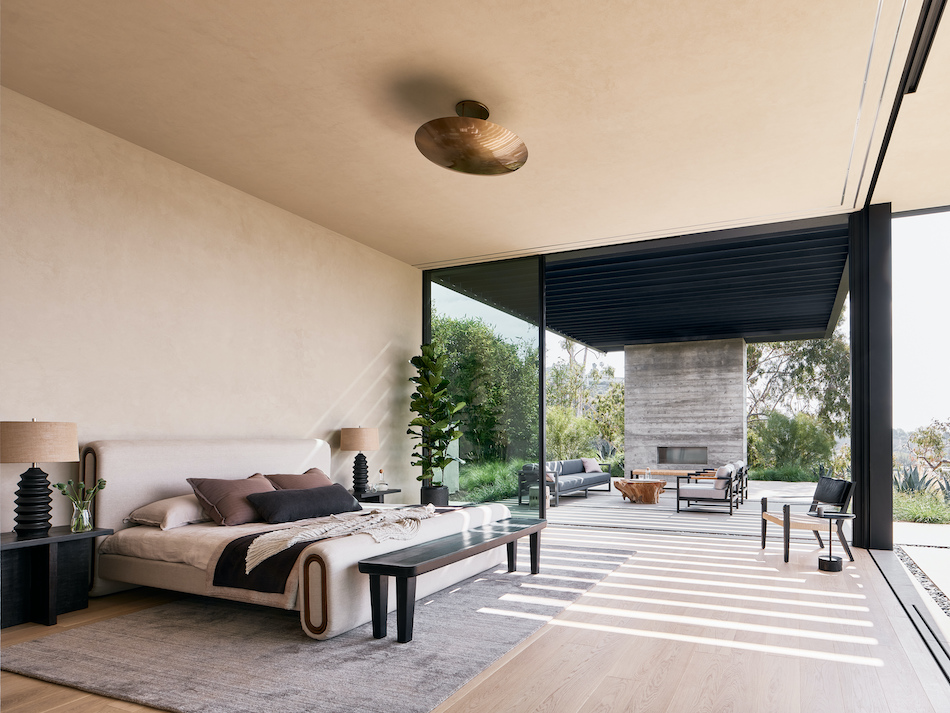 From a design perspective, it had to be a single story, so it was vital to make the most of the hillside. The program included a staff kitchen, wellness centre, gym, spa, sauna theatre, entertaining space, pool and views.  Two long pavilions – one for public spaces, including a kitchen, dining, living room, pool and deck and one that is private, including bedrooms, a master suite, basement with gym, family room and media room, connect by a bridge with stairs. Two atriums provide light and air and outdoor access while maximizing indoor square footage. A true celebration of LA living.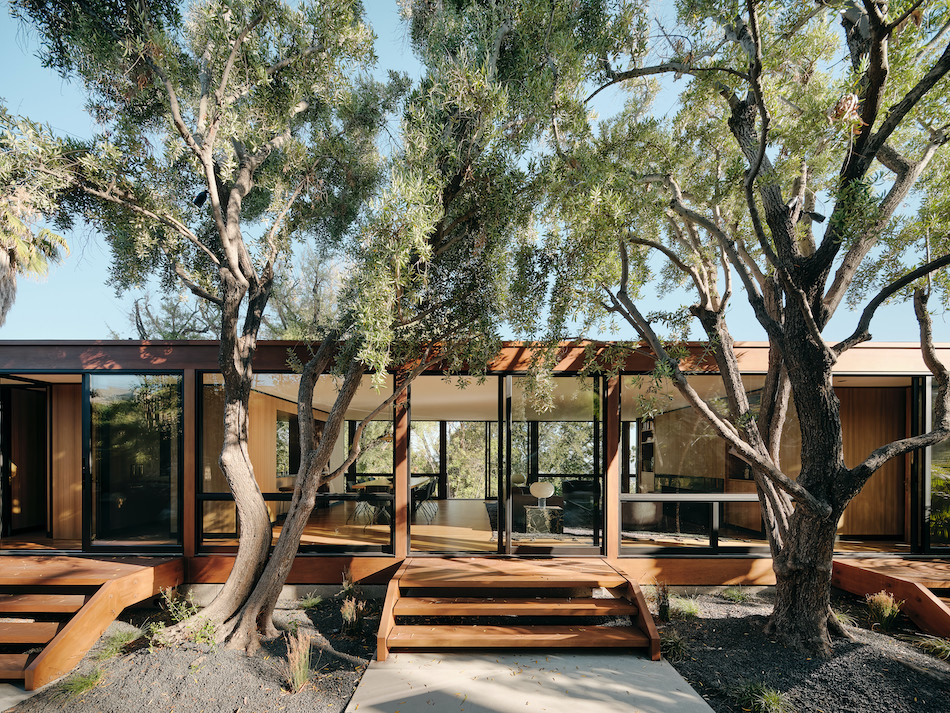 Next up, Craig Ellwood would be proud. Built in 1965, the Moore House was originally designed by iconic mid-century architect Ellwood, known for creating homes that combined modernism with California's relaxed lifestyle.
Woods + Dangaran's restoration of the Moore House captures the spirit of California modernism. Glazed walls, teak flooring and an original koi pond feature in the mid-century residence, which received a delicate revamp by Woods + Dangaran. Moore House is a fine example of revived California modernism.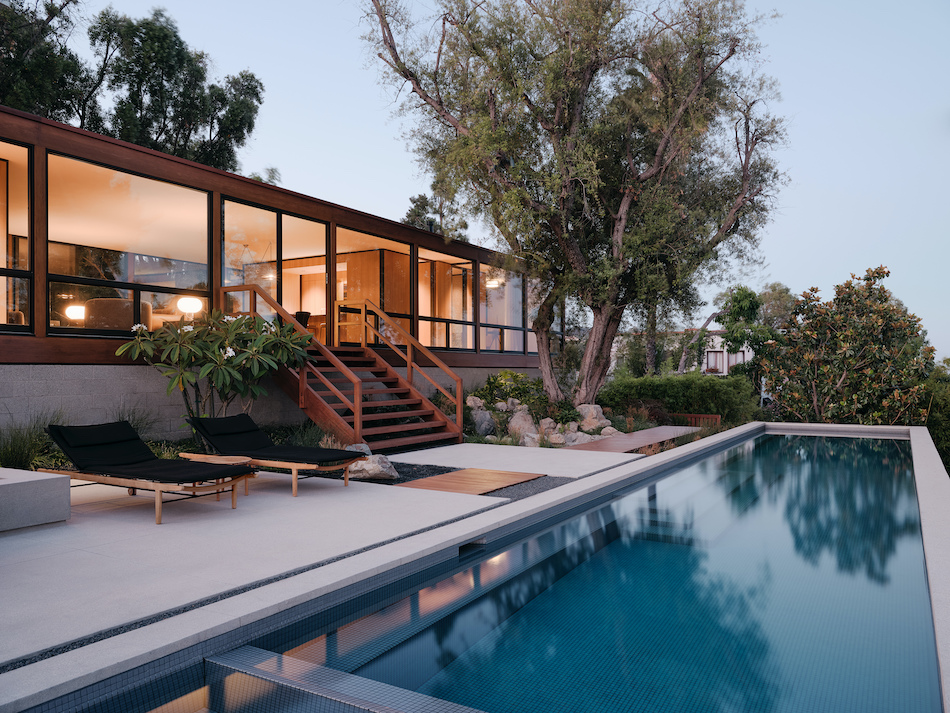 Throughout the home, natural materials extend the intention of the original detailing. Earth-toned ceramic tile, ribbed glass, brassplated hardware, dark marbles with golden veining, black granite and honey-toned teak all enrich the interior.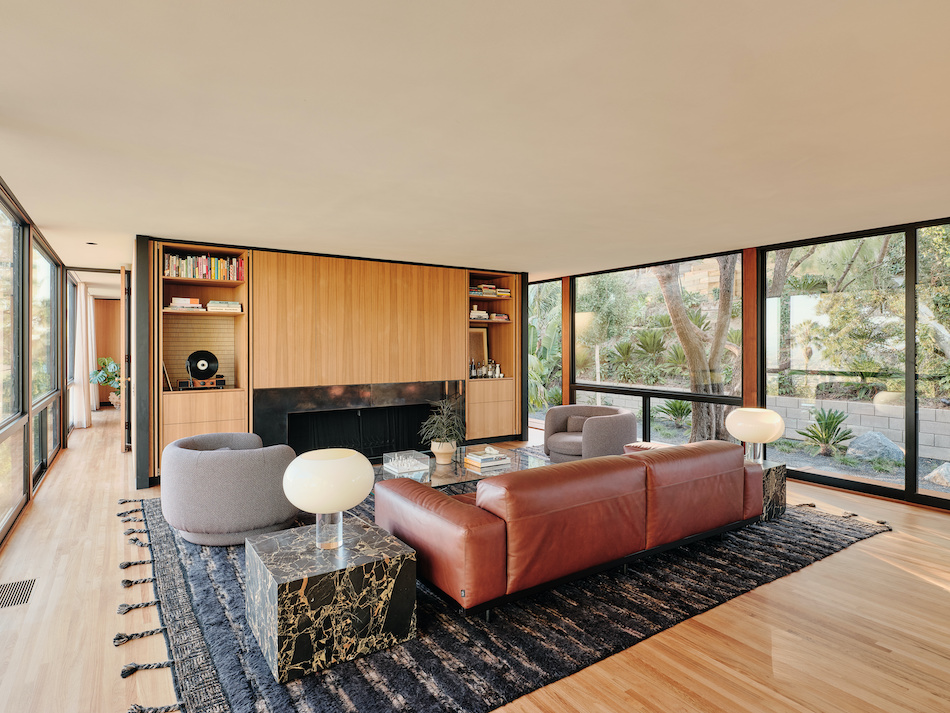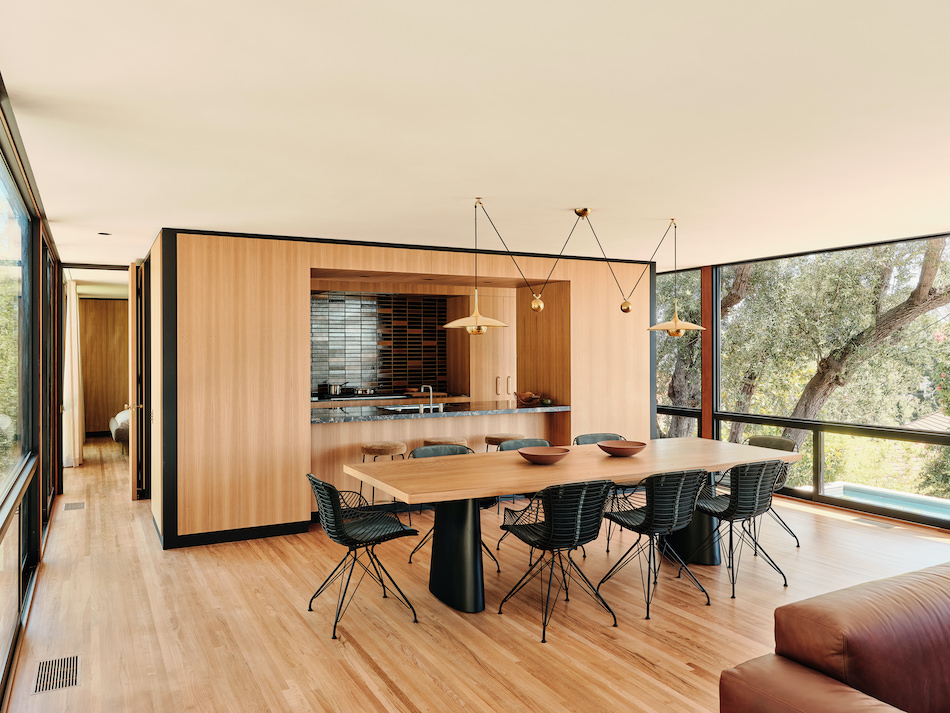 The house boasts mid-century interiors, open plan spaces are softened using wood, architectural gardens and glazed expanses that afford long views of the cityscape beyond. At approximately 1700 sq ft, the house is modest in size, but what it lacks in scope, it makes up for in drama, design value and architectural flair. The residence is situated on a hillside in LA's Los Feliz neighbourhood. Outside the home, the team added a new 60 ft lap pool and a concrete deck with a fire pit.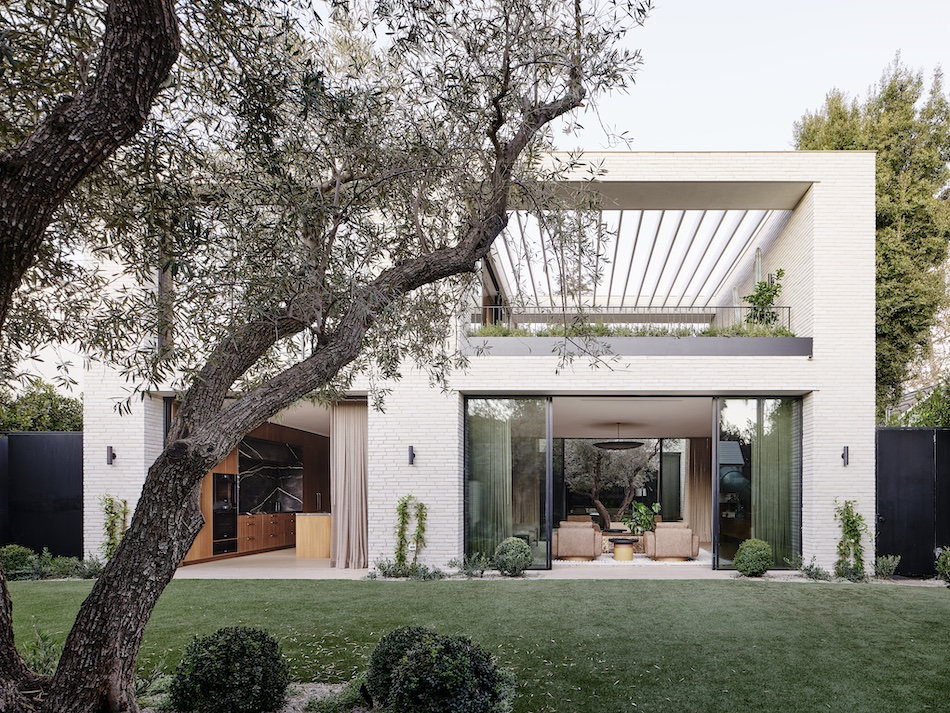 At a third project, light streams into a Santa Monica home, thanks to an interior courtyard planted with sculptural boxwood shrubs and an olive tree. For the client, the home they envisioned needed to suit both their three young children and their love of entertaining. A centre of the home was created around which all other spaces revolve. Everything orbits around the courtyard. The client wanted a lot of transparency and glazing on the main level to allow the parents maximum visibility.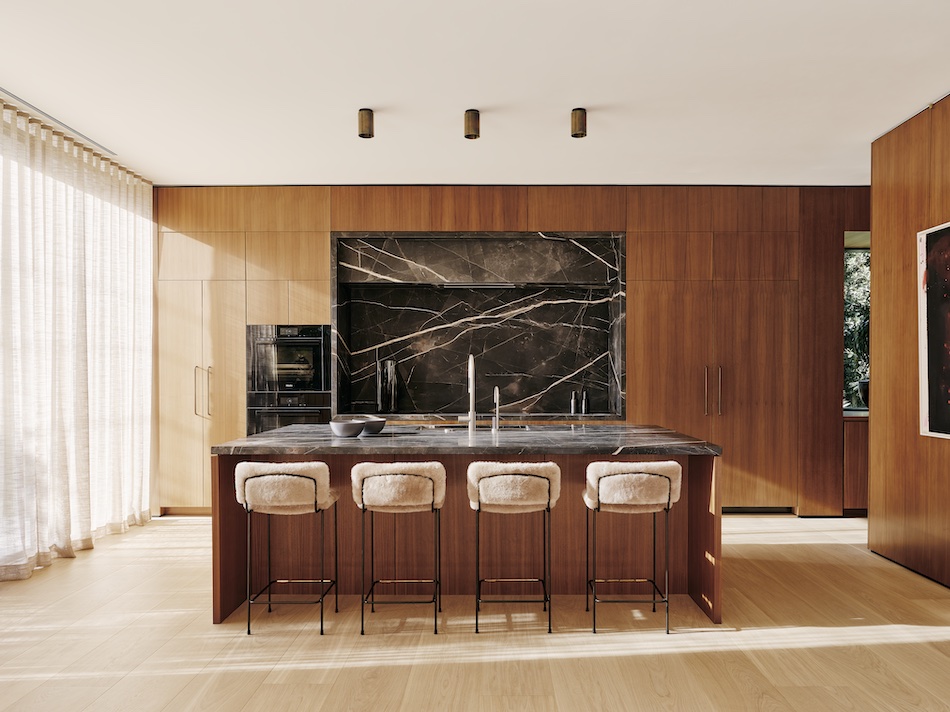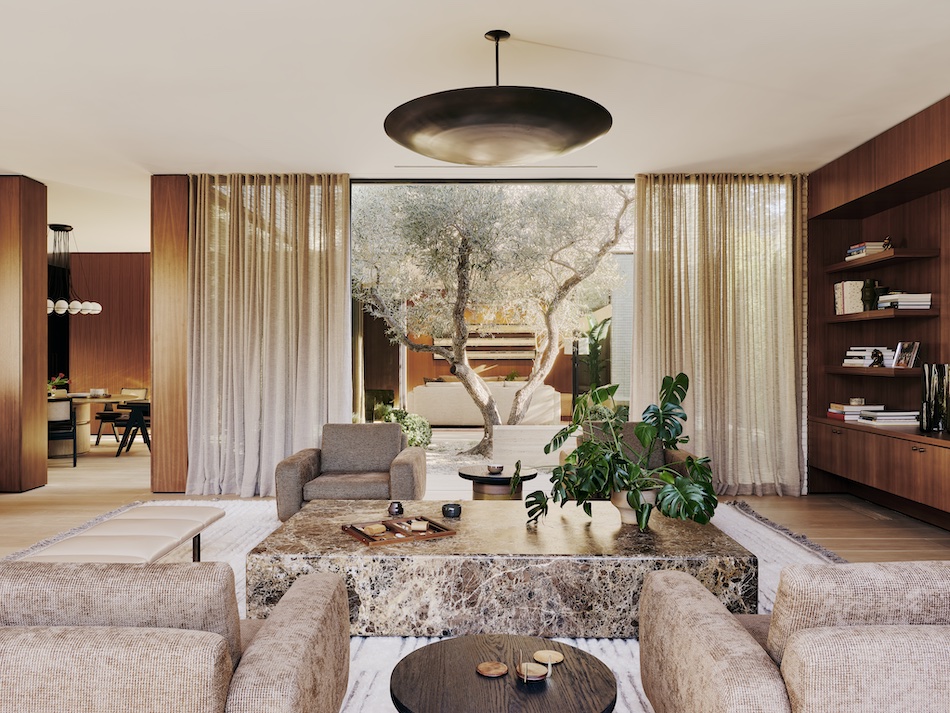 The formal living room and family rooms are joined by an atrium. Creative light along a long-planted brick wall provides light to the basement, which allows for additional family space, a playroom, theatre space, two guest bedrooms and an office. Interiors are causal and cool, but also luxurious. There is a mix of vintage pieces with eclectic items and cashmere rugs, playing on texture and scale. There's unparalleled sophistication and an effortlessness to the design.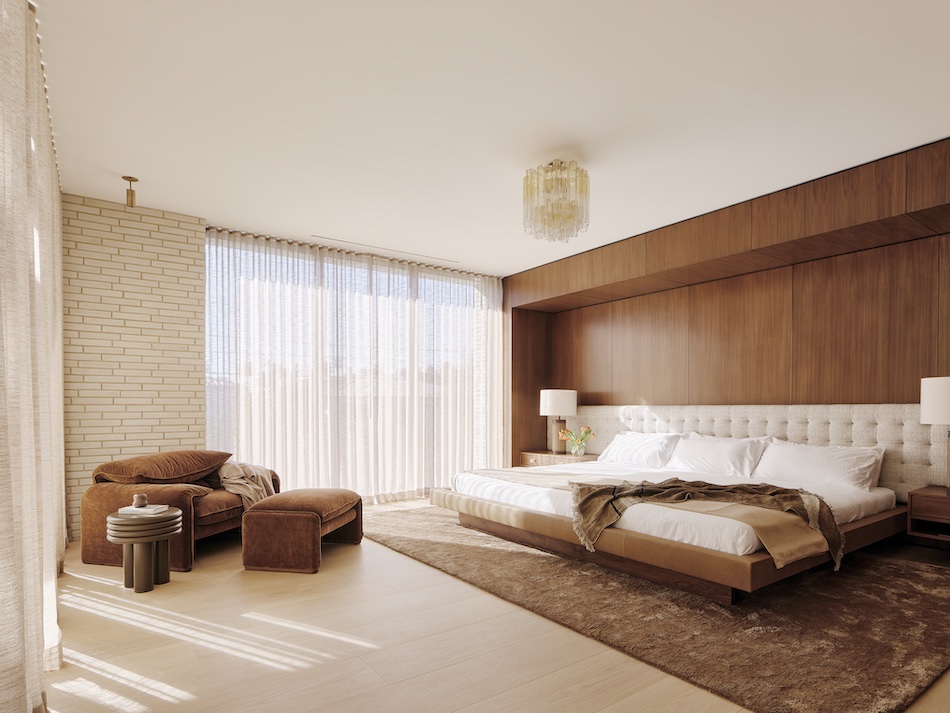 Woods + Dangaran create beautiful modern estates with nostalgic references and warm simplicity. Pandemic notwithstanding, 2021 was a landmark year for Woods + Dangaran, with many of the firm's second-generation projects coming online. Woods + Dangaran is keeping LA modernism alive and kicking.