Polestar and Tesla to go Head-to-Head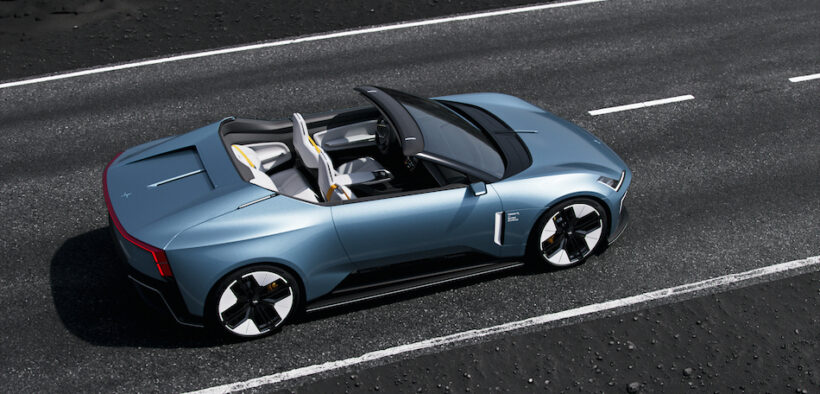 The first Polestar, a luxurious 2+2 coupe was introduced in 2017, followed by the mid-sized Polestar 2 two years later, designed to go head-to-head with the market-leading Tesla Model 3, with models 3, 4 and 5 hot on its heels. It would appear that Polestar is looking to focus on the complete package, ownership experience and build quality, rather than headline grabbing stats, by way of distinguishing itself.
The company also brought to the world's attention its Precept concept car, which has evolved into the Precept 5, set to go into production in 2024 to rival the much-delayed Tesla Roadster, as it seeks to push EV boundaries, and most recently an all-electric 2+2 hard-top convertible roadster sports concept, named the O2.
"Aesthetically, 'angular' remains the Polestar watchword, while the 4.65 metre-long O2 is very much the sports car with its long wheelbase and low, wide body."
With a very light bonded aluminium body, rather than sheets and rivets, the O2's architecture is marked by adhesive and oven curing for enhanced rigidity, with Polestar claiming to have taken this from a niche labour-intensive approach to an economically viable mass market process. This apparently affords much greater scope for flexibility in design to cater for different markets' needs. It also delivers excellent strength to weight ratio. Aesthetically, 'angular' remains the Polestar watchword, while the 4.65 metre-long O2 is very much the sports car with its long wheelbase and low, wide body.
Additional range is being sought through aerodynamics, with integrated ducts channelling air flow over the wheels and sides, while rear light air blades are designed to reduce turbulence at the rear.
Meanwhile, on the sustainability front, a single material, easily recyclable thermoplastic will be brought to bear across much of the interior's soft components. In addition, different aluminium grades used in production will be clearly identifiable when it comes to end of life to enhance the scope for and efficiency of reprocessing the car's constituent parts.
Talk of a drone that takes off from, flies, films and returns to the O2 seems rather gimmicky and pointless, and, experts suggest, will be extremely difficult to bring to fruition, but save for this, this new Polestar concept represents a highly alluring prospect.
The next generation Tesla Roadster, meanwhile, delivers some truly eye-watering stats. 0-60 in 1.9 seconds, a quarter mile in 8.8 seconds, a top speed above 250 mph, and at no cost to range, which comes in at 620 miles. This is record breaking stuff for a supercar, let alone a mass-produced model! While production has been pushed back to 2023, due to issues around parts supplies, for about $50,000 you can have the privilege of reserving one now, just as many epically loyal Tesla owners and wannabes have. Tesla is the rockstar of the car world and Musk is a master at showering the brand in stardust. It's been almost five years since it first debuted, but this will hopefully have afforded developers a learning platform and opportunity to bring to the market the best possible all electric roadster.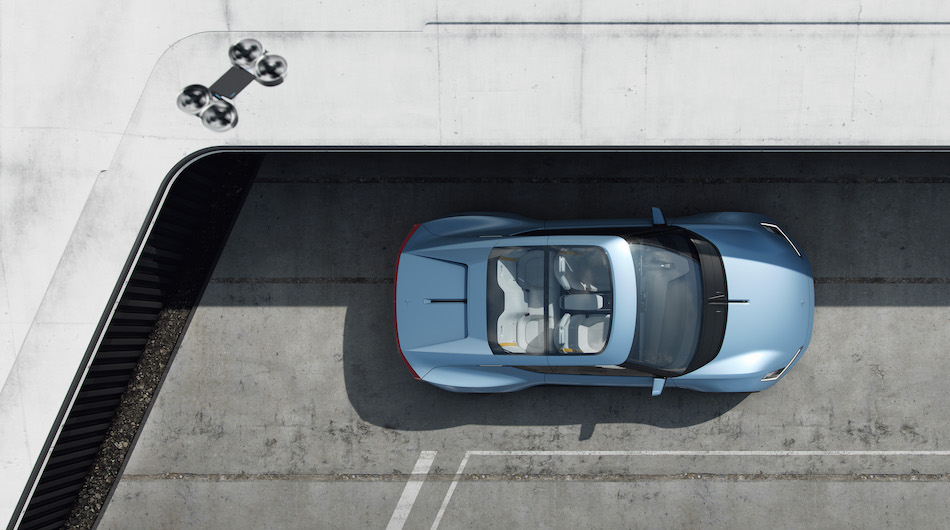 This second-generation Tesla Roadster has come from the company's chief designer, Franz von Holzhausen, who is responsible for much of the electric carmaker's existing portfolio. The base model is set to retail at $200,000, and the limited-edition Founder's Series for $50,000 more. Tesla's Elon Musk has also talked of a potential Space-X option package, which would see ten cold gas thrusters added to the car to improve manoeuvrability. The glass roof of this 2+2 coupe can be easily removed and stored in the trunk to deliver the convertible experience.
An all-wheel drive experience, as well as torque vectoring while cornering is achieved thanks to the Roadster's three electric motors, two of which are positioned at the rear. What's especially exciting is the declared 200 kWh battery, which would amount to a doubling in capacity compared to any existing Tesla, so delivering fantastic range at highway speeds on a single charge.
On the safety side, headline grabbers include standard automated emergency braking with pedestrian detection, standard lane-departure warning with lane-keeping assist, and available adaptive cruise control. It is also likely to feature driver assistance technology in the form of Tesla's Autopilot semi-autonomous driving system. While there's still a way to go before fully self-driving Tesla's, indications are that this is a clear goal and the company is moving fast on this front, held back it would seem more by software than hardware. Meanwhile, an eight year warranty on the car's electric motors and battery pack is likely to be offered, as per other Tesla models.
Tesla itself states that the Roadster is designed for performance and aero efficiency, and that as an all-electric supercar, it maximises the potential of aerodynamic engineering, with record-setting performance and efficiency. Tesla lovers won't need much convincing, but there's certainly room for competition, with Polestar hoping to fill that void.