Coinbase's Listing On Nasdaq Marks The Biggest Milestone To Date In The Validation Of Digital Assets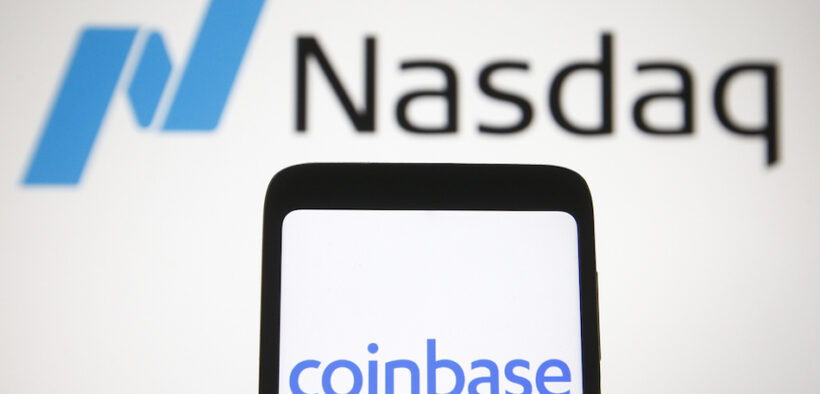 Nickel Digital Asset Management (Nickel), the regulated and award-winning investment manager connecting traditional finance with the digital assets market, says today's listing of the major cryptocurrency exchange Coinbase on Nasdaq marks the biggest milestone to date in the validation of cryptoassets.
It also says the listing could have a very positive impact on the price of Bitcoin and other cryptocurrencies, because it believes the recent rally in valuations has been largely driven by a growing acceptance of digital assets by institutional investors and corporations.   It believes Coinbase's listing will lead to more professional investors and corporations allocating to cryptoassets.
Anatoly Crachilov, co-Founder and CEO of Nickel Digital, commented:
"Today's listing of Coinbase is the latest critical milestone in the validation of the global crypto ecosystem. In retrospect, Coinbase's IPO may become a trigger for a wider acceptance of the crypto ecosystem by a global investment community. Like the first ever internet-related IPO of Netscape in August 1995, which set the scene for a subsequent four-year bull market in internet stocks, the first-ever IPO of a major crypto company may unleash a multiyear secular inflow of capital into the digital asset sector.
"Similarly, to the proliferation of the internet sector at the outset, this will not be a straight-line expansion, however the end game of internet technology becoming an integral part of our lives is undeniable. The unfolding digital asset revolution is positioned to repeat this path, but in a more powerful, exponential manner, reenforced by global network effects of Metcalfe's law.
"We can already see different starting positions – while Netscape IPO in 1995 commanded initial market capitalisation of mere $2 billion, Coinbase's market cap challenges the valuations of major century-old Wall Street financial institutions."
"Investors with higher degrees of volatility tolerance and an ability to express long term views on the digital asset sector are positioned to take advantage of this multiyear secular expansion of this new asset class.
"Based on our own ongoing conversations with institutional investors, we expect even more forward-looking allocators to take a positive stance on this asset."
A Nickel Digital survey (1) of institutional investors who collectively oversee over $110 billion in assets, reveals that 72% expect professional investors envisage allocation to crypto assets for the first time or increase their exposure over the next two years.
Similarly, 81% predict an increase in corporations using Bitcoin for their treasury reserves, with 29% expecting to see dramatic growth in this trend.
Nickel Digital commissioned the market research company Pureprofile to interview 50 wealth managers and 50 institutional investors across the US, UK, Germany and Switzerland. The survey was conducted online in January 2021.
About Nickel Digital Asset Management
Nickel Digital Asset Management (www.nickel.digital) is a regulated London-based investment firm that offers a range of digital asset strategy solutions for institutional investors. Its mission is to provide a gateway for traditional investors into the digital assets market across a broad range of risk profiles.