Managing Executive Transition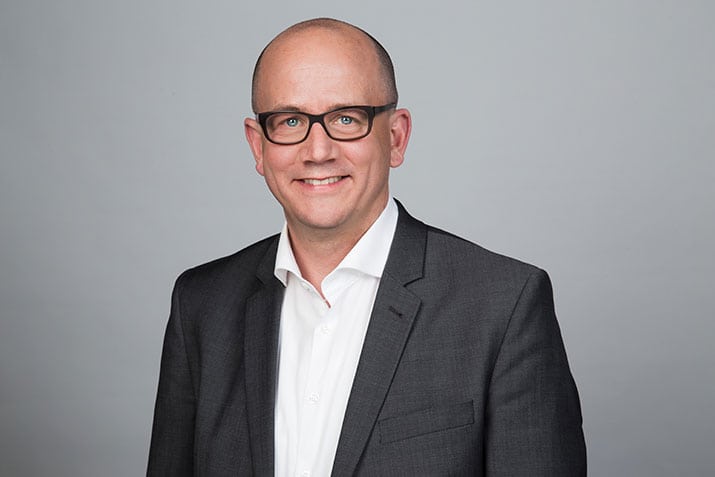 We speak with Urs Müller Lecturer and Program Director ETP, ESMT Berlin
CEO: What is specific about career transitions at the executive level?
Urs Müller: Every professional transition is unique – at least from the perspective of the person going through the transition. And there can really be many things that make a transition special. But the difficulty of transitions at the executive level is a result of the increasing complexity. Every promotion forces the affected individual to take at least one more stakeholder group into account. For example, think about a new hire working in sales support. She would focus most of her energy on her boss(es) and peers. After being promoted to sales, the customer comes into her picture.
The next step might move her into a sales management role, adding the own team/subordinates into the picture. And so on. As a senior executive/CEO, the same person would additionally also need to look out for the interests of shareholders, NGOs, unions, media, governments, suppliers, competitors, other business partners, etc. Quite frequently executives fail because they reach a level of complexity that is just too high. But isn't this increasing complexity just what executives are looking for when hoping for a promotion?
---
Sometimes this is the case. But whatever the motive might be, I believe that it is important that executives develop a capability to take multiple stakeholders into account. This doesn't always mean that all stakeholders need to be made happy. But companies need to improve their capabilities to anticipate stakeholder requirements and behaviors that will shape their future. This can be changes in customer behavior, new competitors (e.g., on the basis of new technology or other types of innovation), or the anticipation of changes in regulations. Why do so many companies seem to have been surprised by changes in regulations, for example after the financial crisis? This was just an expression of executives focusing too narrowly on certain parts of their business and ignoring the larger context after being promoted over and over again.
CEO: What can executives do to prepare themselves for this increased complexity?
Urs Müller: They need to develop the capability to deal with large numbers of stakeholders on four different levels: 1) Knowledge: There are certain things that executives need to learn as they grow in their organizations, and this includes knowledge about what drives and shapes different stakeholders. 2) Skills: Dealing with complexity and an increasing number of different stakeholders is a skill that must and can be developed. 3) Behaviors: Behavior that worked on the level before will probably not be the behavior that is needed and expected on the next level. This not only includes the development of new behaviors but, even more importantly, the termination of certain behaviors. 4) Attitudes: In order to succeed in managing a broad range of stakeholders, it is key to change your attitudes toward them – and toward many other aspects of your personal and professional live over and over again. If executives open up and actively drive their personal development along these four dimensions, they are much more likely to succeed at the next level. I understand that you are the program director of an executive education program that focuses on supporting experienced executives in such transitions.
CEO: How do the things we have talked about translate into a traditional training program?
Urs Müller: Traditional training programs might help but are not the best solution. What is needed is a program that develops knowledge, skills, behaviors, and attitudes at the same time, and this can only be done through experience, experimentation, and reflection. Accordingly, the Executive Transition Program brings together a broad range of different people (nationalities, companies, industries, gender, age, functions, etc.) and invites them to collaborate and jointly develop themselves over the course of three enormously intensive weeks. Yes, in order to address the knowledge dimension, we have some "traditional" learning formats. But we put a lot of emphasis (and most of our time) on peer consultation, coaching, experimentation, and other formats that will lead to true personal change.
---
"They will have had a transformational experience and developed a strong and valuable network of experienced executives from around the world."
---
CEO: Earlier you mentioned the importance of stakeholders. How does this come into play?
Throughout this entire program, we look at various stakeholders. This of course includes the key stakeholders, customers, employees, and owners, but we do a lot more. For example, every year we award full scholarships to senior executives from globally operating NGOs. We do so with the expectation that this will help the participant and the NGO – but what I find is even more important is that the NGO participants bring perspectives into the classroom that otherwise would have been missing. The NGO participants add substantially to the learning of the entire group. Additionally, we also put a lot of effort on having a high percentage of female participants.
For that purpose, we have established scholarships that are exclusively for female executives. Now, both of these examples might sound marginal, but the high levels of diversity resulting from the NGO participants and the high number of female executives (and many other things we do) help us to cut through the traditional business gibberish and allow us to focus on a rigorous and honest exchange of perspectives and arguments.
CEO: What in particular will the participants have gained by the end of the Executive Transition Program?
Urs Müller: They will have had a transformational experience and developed a strong and valuable network of experienced executives from around the world. This can even mean business: Several of my former participants have entered into business relationships (e.g., customer-supplier relationships) during the program – a direct return on investment that has sometimes been actively looked for. I explicitly welcome participants that want to use the program to generate business, as long as this is not the only objective for attending the program. To close our conversation: The Executive Transition Program is offered by ESMT Berlin. Can you tell us a bit about the school, its origins, and its location?
ESMT Berlin was founded in 2002 by 25 of Germany's leading companies, making it the business school founded by business. The founders realized that Germany – despite being one of the largest economies of the world – didn't have a single business school that was competitive enough to make it into the international business school rankings. We were very happy to get the former seat of the East German government as our campus, right in the heart of Berlin, and so we now teach business in the former center of the GDR state-directed economy.
For more information: www.esmt.org