Five Reasons you Should Consider Malta for Relocation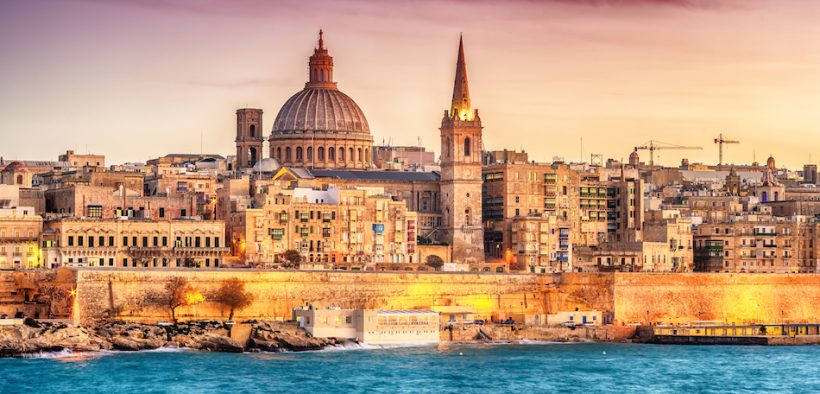 If you're toying with the idea of relocation, and Europe is your favourite destination, then the island state of Malta, in the heart of the Mediterranean should be top of your list for consideration.
Malta is a strong European jurisdiction with a robust economy and one of the more popular destinations for residency-by-investment. The combination of a good quality of life, excellent public services and a thriving expat community in an English-speaking country consistently earns Malta high points.
Second residency in Malta offers an alternative to individuals and families and an attractive balance of rights and duties and a combination of permanent residency and mobility with visa free access to Schengen for 90 out of 180 days, facilitating movement for both leisure and business.
 Here are five strong reasons why families choose to apply for second residency in Malta.
Doing Business
Entrepreneurs wishing to use Malta as a base, or as a launch pad for their business ventures will find a pro-business ambience, with government entities geared to assist and support. Successful industries in Malta include hospitality, i-gaming, aviation and maritime, financial services, pharmaceuticals, life-sciences, film and knowledge industries among others. A professional, dedicated and skilled workforce uplifts this eco-system that uses English as the language for doing businesss. Second residency in a well-connected country like Malta offers commercial opportunities for a wide range of enterprises. For those wishing to relocate highly innovative startups and scale ups, the Malta Startup Residence Programme offers founders and core employees a 3+5 year residency that enables them to reside in the medium term, while focusing on growing their ventures.
Top Notch Education
Family priorities often include access to high quality education for their children. Malta boasts excellent quality educational institutions, a 400-year-old University, a College for Science, Arts and Technology and a range of state and private schools. Curricula are based on the British model – a legacy from when Malta was a British colony. Higher education private entities also offer overseas degrees from the most renowned and reputable British universities.
World Class Healthcare
The country's state healthcare services are rated among the highest in the world and often attract accolades from the World Health Organisation. Families in Malta are safe in the knowledge that their wellbeing is well catered for. Second residency in Malta, which offers affordable state-of-the-art healthcare and education services, is one of the best ways to secure a better future for one's family. A good and reasonably priced health insurance will ensure adequate coverage and access to Malta's best facilities.
 Safety and Security
Malta is one of the safest countries in the world. It is a democratic state, a member of the European Union and enjoys a stable government. Malta is a progressive country with legislation that protects civil unions and universal freedoms. Society is based on strong family values and people enjoy an outdoors lifestyle where leisure activities revolve around children and the extended family. Residents thrive in a Mediterranean culture of familiarity and a local community that is more often than not hospitable and supportive.
 Lifestyle
Second residency in Malta offers individuals and families a unique experience. History buffs will love the country's numerous heritage sites as the islands are dotted with baroque churches, military architecture, medieval fortifications and freestanding temples that are among the oldest in the world. For those attracted to the outdoors, the beaches, treks, water sports and dive sites all offer enjoyable leisure time while outdoor dining and entertainment and art and cultural performances ensure those with refined tastes are well occupied. Malta has something for everyone. And with English being an official language, settling in will be easy.
The Malta Permanent Residence Programme (MPRP)
The demand for second residency continues to rise, and people are increasingly seeking to secure better futures for their families and their wealth or put in place a Plan B to put their minds at rest that they can relocate when need be.
The MPRP is a property-based residency-by-investment programme that gives beneficiaries the right to stay, settle and reside permanently in Malta. With options to purchase or lease property, and make a direct contribution to government, up to four generations may apply, making family relocation a possibility. Applicants must also make a donation to a local registered Non-Governmental Organisation. Managed by Residency Malta Agency, applicants must go through a four-tier due diligence exercise that ensures that only fit-and-proper individuals and families are given Maltese residence status. Applications are required to be submitted via a licensed agent, who will act on their behalf.
Second residency presents individuals and families with peace of mind, better opportunities and physical and economic mobility. Let Malta be your opportunity for an alternative future.
For more information about the Malta Permanent Residence Programme visit Residency Malta Agency's website www.residencymalta.gov.mt or send an email on customercare.residencymalta@gov.mt.