Greenland's Natural Resources – The Desire For a Stronger Future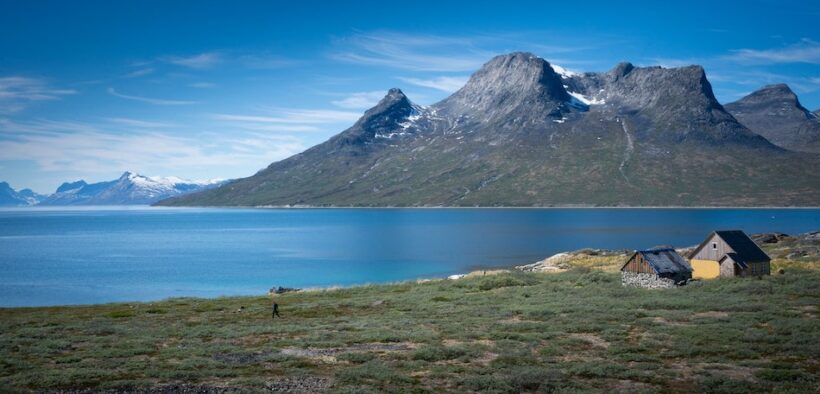 Situated in the heart of the arctic, midway between North America and Europe, Greenland is a country that is looking to the future. Many hope that a key foundation of that future will be the development of a strong minerals and petroleum industry.
Although tiny in populace, with only around 57,000 residents, Greenland is vast in area, covering over 2 million square kilometres. Even accounting for the extent of cover of the Inland Ice, the remaining exposed area of rock is still the size of the entirety of Sweden. A major goal of the Government of Greenland is to develop the significant potential for minerals and oil and gas to the benefit of Greenlandic society. This goal has broad political support both within government and the wider community. In 2014 the Government published a new five year Oil and Mineral Strategy for 2014 – 2018 (www.govmin.gl), the aim of which is to have five to ten long-term mines operating at any one time and to facilitate discovery of commercially viable petroleum fields.
Greenland currently has several advanced minerals projects including rubies, feldspar, rare-earth elements, zinc-lead, and iron ore (Table 1). There are also a number of promising new exploration projects e.g.  Ni-Cu-Co in West Greenland (Maniitsoq). A new mine scheduled to begin operation in 2015 is the True North Gems Aappaluttoq ruby and pink sapphire project at Fiskenaesset in southern west Greenland. An exploitation license application has also been submitted by Hudson Resources for its White Mountain (Naajat) feldspar project in west Greenland. Two world class rare-earth element advanced projects in south Greenland – the Tanbreez Kringlerne/Killavaat Alaanguat and the Greenland Minerals and Energy Kvanefjeld/Kuannersuit projects – are expected to progress. And the world-class Citronen Fjord zinc-lead deposit in North Greenland, operated by Ironbark Zinc, is also moving toward submission of an exploitation license. General Nice Development (operated by London Mining Greenland) holds the exploitation license for the large Isukasia banded iron ore deposit 150 km northeast of the capital Nuuk.
Greenland also has strong further potential for a range of mineral commodities including base metals, zinc, precious metals, rare earth elements, gemstones, and uranium (www.greenmin.gl). And with the overturn of the 'zero tolerance' policy to radioactive minerals in October 2013, the Government has opened the way for future exploration and mining of uranium and thorium, once regulations are finliased over the coming year.
But how can we really quantify the potential for discovering new economic mineral deposits in Greenland? One way to tackle this question is to compare the minerals industry with geologically comparable regions. Currently there are no operating mines in Greenland, with the Aappaluttoq ruby mine set to open later this year. In contrast, in geological adjacent, and to a large extent equivalent, regions of Canada and the Nordic countries the story is quite different. In Nunavut and the Northwest Territories of Canada – a similar remote, sparsely populated, and arctic region – there are currently six operating mines, including diamonds, tungsten, gold and iron ore. In Norway, Sweden and Finland – where there is a wealth of existing infrastructure – there are over 90 operating mines with commodities including base metals, precious metals, vanadium, titanium, iron ore, chromium, lithium, rare-earth elements, industrial minerals, and gemstones. Furthermore, Greenland has strong geological similarities with other world-class mining regions including Australia and South Africa. From a geological perspective, the inescapable conclusion is that Greenland has huge potential for the discovery and exploitation of mineral resources.
"A significant task in the support of a Greenlandic mining industry is also the education and training of the populace to build a qualified workforce."
So why does Greenland have relatively so few known mineral deposits, compared with these comparable regions? The answer is simply that Greenland is vastly under-explored. It is true that operating costs are higher in the arctic, particularly in remote regions, but there is also a problem of perception when it comes to bringing exploration investment to Greenland. In fact, despite its remoteness and limited infrastructure, there are many positive logistical aspects that should encourage investors and explorers in Greenland. Deep-water shipping is possible along much of Greenland's coastline, and large sections of the coastline in west and southern west Greenland are ice free year round. The arctic climate is also moderated by proximity to the ocean. And while exploration is typically conducted over the spring and summer months from around May until September or October, it is also possible to operate outside those periods, as has been demonstrated, for example, by successful seismic work near Kangerlussuaq in the month of February and drilling near Nuuk in March.
A significant task in the support of a Greenlandic mining industry is also the education and training of the populace to build a qualified workforce. To this end the Tech College Greenland (Mining School) in Sisimiut has been established, where practical training and qualifications applicable to working in the mining industry can be obtained.
Exploration and mining in Greenland is governed by the Minerals Licence and Safety Authority (MLSA), within the Ministry of Mineral Resources. The MLSA acts as a 'one-stop-shop' for all enquiries and applications relating to exploration and mining licenses, also coordinating with other relevant agencies the requirements relating to social and environmental issues. The application terms for the various license types are set out with reference to the Mineral Resources Act in the applicable Standard Terms for each license type (www.govmin.gl).
There are many challenges for development of exploration and mining in Greenland into the future, but also a broad drive to face those challenges and a strong potential for future discoveries.
For further information please address the website:
www.greenmin.gl or for information about the geology and mineral deposits of Greenland contact geology@nanoq.gl or on the licensing and approvals process contact: mlsa@nanoq.gl