Sweden: Europe's Power Warehouse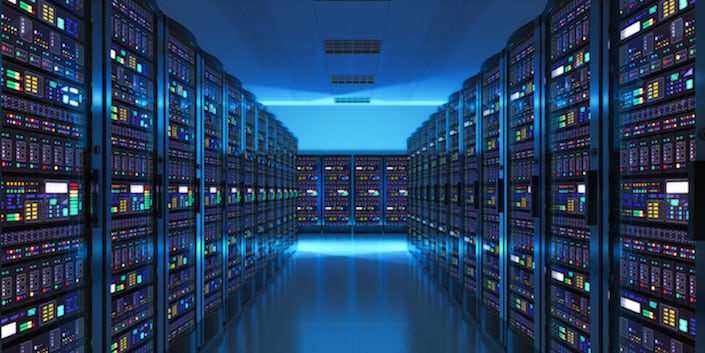 More than 20 years ago, the term 'technological revolution' was used to describe the new industrial revolution in which economic growth was driven by information technologies as digital global companies became the new corporate giants, giants with a thirst for energy that remodelled the economic landscape and set the basis for the future of industrial evolution. In this new environment, the importance of climate change and the development of renewable energies increased significantly as a way to guarantee the sustainability of these power-centred growth patterns, and in preparation, the world set the rules in the Paris Climate Agreement.
It is unsurprising then that in recent years global companies have been demanding locations that support and guarantee the use of more efficient solutions to their increasing energy needs. It has been estimated that energy-intensive industries and the information technology sector consume up to 5% of the world's power, and this is expected to increase over the next five years as the technological revolution expands. Therefore, global digital providers like Microsoft, Apple, Google, Amazon and Facebook are looking for locations that provide them with reliability and scalability of power, alternative energy sources, low levels of CO2 emissions, access to cooling solutions, network access points, good government relations, security and good access to human resources.
---
"As a recognised world leader in the use and production of renewable energy, Sweden is now a hot spot for energy-intensive industries and information technology multinationals."
---
Currently, the large amounts of data and information compressed and managed by multinational corporations and digital companies demands the creation of infrastructures supported by enormous energy platforms concentrated in data centres around the world that only 15 years ago would have seemed from a sci-fi movie. The need for energy to feed these centres is rapidly increasing, paving the way for a global race for energy-intensive industry leadership in a market that is rapidly evolving.
So who is in the race to fulfil these companies' needs? Currently, countries like Iceland, the US, Russia, Canada, China and Sweden are among the favourite destinations for data centres, offering a wide range of solutions with low-energy costs, free cooling systems, favourable labour conditions and favourable country risk ratings. Sweden is now recognised as world leader in green data centres with world-class standards and is fighting to become the regional leader and an example for the rest of the world in renewable energy and sustainable development.
As a recognised world leader in the use and production of renewable energy, Sweden is now a hot spot for energy-intensive industries and information technology multinationals. With the lowest industrial electricity costs in Western and Northern Europe at $0.035 to $0.045 per kilowatt-hour of electricity (kwh) and as the leading country in the ranking of share of renewable energy in gross final energy consumption in the EU, this country is setting the pace in terms of attracting foreign direct investment in energy-intensive industries.
According to the Data Centre Risk Index 2016, Sweden occupies fifth position in a ranking that evaluates the cost of energy, international bandwidth, ease of doing business and corporation tax. Moreover, being ranked by Forbes in 2017 as the best country for business, it has built a strong basis for FDI through deregulation of the market, tax cuts and the systematic promotion of renewable energies.
By reducing the total cost of electricity used in data centres by around 40%, it has achieved the lowest cost of energy in Europe while guaranteeing market access and growth conditions for new investors. It also offers free cooling due to the low temperatures and has the second-fastest global real broadband speed on average. Furthermore, more than half of the power consumption comes from renewable sources such as wind, waves, hydroelectric and solar power, biofuels and thermal and nuclear power; for instance, producing one kwh of electricity equals 20 grams of carbon dioxide emissions. Finally, it has one of the lowest rates of corruption, a favourable investment climate and is socio-politically stable.
It is no surprise then that corporate giants like Amazon, Facebook and Nasdaq have chosen Sweden as the location for their data centres. The Node Pole Alliance, a hi-tech hub that works as a digital investment platform, with the collaboration of Business Sweden and Data Centers by Sweden, is now attracting investment from all over the world. As a support organisation, and commercial investment and development hub, it works in cooperation with local and regional actors, stakeholders and industrial partners to provide investment opportunities for power intensive companies and has proven to have what it takes to become Europe's power warehouse.
According to a study undertaken by Technavio earlier this year, with growth potential of up to US$5bn by 2021, the green data centre market is expected to keep growing at an annual rate of 14%. Sweden, for sure, will remain a prime contender in the global race to attract investors as its energetic capacity expands and its visibility in the market increases.