Forget the Billion Dollar Club, let's create the Billion Pound Club, says Powa CEO Dan Wagner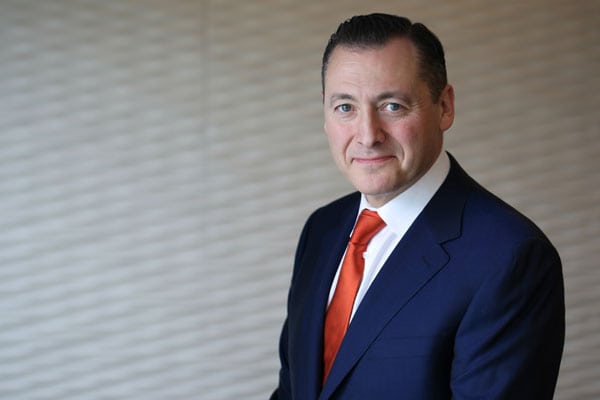 Following recent wave of $1bn valuations, the founder of the $2.7bn commerce specialist believes the global investment spotlight has fallen on the UK
London, 29 January 2015: As the UK shows signs of establishing its own billion dollar start up club with a wave of new investments, one company that stands out is Powa Technologies, the mobile commerce specialist founded by veteran entrepreneur Dan Wagner. Powa Technologies was valued at £1.78bn ($2.7bn) after a series of heavyweight international investors recognised the transformational potential of its mobile commerce platform PowaTag. The company has secured more than $150m in institutional investment over the last two years, including a record-breaking $90.7m Series A round, the largest ever secured by a technology start up.
Dan Wagner, founder and CEO of Powa Technologies, said: "We should be confident in our ability as a nation to create our own world-class breed of technology leaders. Rather than following the Billion Dollar Club, we should all be focussing on the Billion Pound Club. There are many companies out there with the potential to achieve this, and we must create an environment that can nurture and sustain their growth.
He continued: "The increasing level of attention the UK technology scene has received in the last few years makes it clear the international investment community has begun to recognise our vast potential to innovate as a nation and build companies which can become international market leaders.
"I believe it is very feasible for the UK to produce a global digital champion that will secure ubiquity comparable to Microsoft or Google within the next five years. Heavyweight investors from around the world are starting to recognise the powerful potential for British companies on the global business stage."
Powa Technologies is recognised by the Wall Street Journal's prestigious Billion Dollar Startup Club, listing the world's leading companies valued at over $1bn. Dan Wagner believes the investment attracted by the UK's digital economy and the jobs created as a result plays a vital role in the country's economic growth and movement away from recession. Job creation was a priority for Powa after the $76m investment it received in 2013.
The move even gained praise from Prime Minister David Cameron, who commented: "I am delighted that Powa is further contributing to the recovery of the economy with the creation of 250 jobs to expand their growing business. E-commerce is vital to our economic success."
Dan Wagner added: "The UK's own developing billion pound club is largely centred around digital innovation, especially the use of mobile technology. PowaTag itself is built on the vision of using mobile to empower consumers with a new level of freedom and flexibility in the way they shop and interact with brands in their every day life."
PowaTag gives users the ability to engage with brands and complete transactions using an array of triggers, including scanning print material, Bluetooth beacons, audio tags and social media. Interactions such as shopping purchases or charity donations are completed with two taps of a smartphone using pre-entered payment and address information.
About Powa Technologies 
The Powa platform was built to provide a true omni-channel commerce environment for retailers and brands. The platform consists of three products – PowaWeb (eCommerce platform on the web), PowaPOS (innovative hardware and software for physical retail environments) and PowaTag (a 'commerce anywhere' transaction enabler).
 The retail landscape has been transformed forever with the world launch of PowaTag, the revolutionary new retail enablement service from Powa Technologies. Over 1,200 worldwide brands including Universal Music and Carrefour have also signed up for PowaTag in recent months. Here are some main benefits of the solution:
PowaTag turns impulse into purchase, finally eliminating the wait that leads to incomplete transactions

Offline environments and printed materials become online shopping environments – even if the shop is closed

Print, poster and broadcast advertising become accountable sales vehicles, enabling advertisers to measure ROI in real terms

Infomercials and other broadcast media are transformed with AudioTag, including events such as football games and concerts

No add-ons required – it uses the eyes, ears and other sensors now shipped as standard on smartphones

Enables existing payment solutions rather than replacing them

Eliminates the need for the consumer to key in sensitive data every time they buy

No credit card data stored on the device – all held in the cloud with PCI Level 1 Certification

Transforms the in-store experiences through close proximity beacon intelligence, which can customise down to inches and by customer.
For more information