International Coaching Week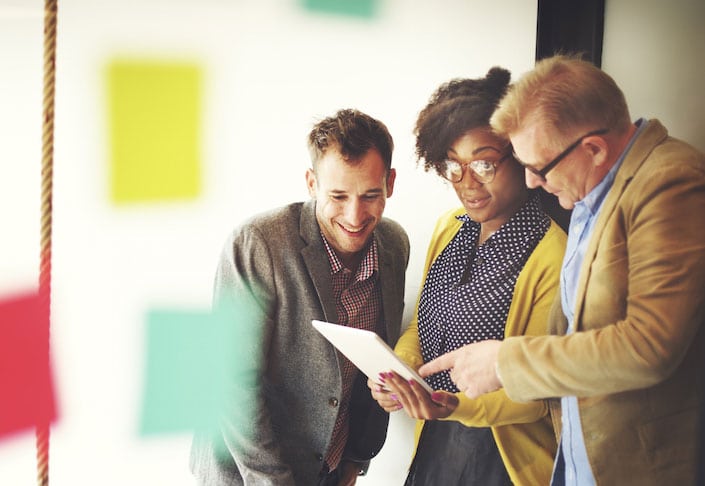 Professional coaching has the power to transform individuals and organisations. The best way to discover this is to experience coaching first hand.
Since 1999, this belief has fuelled International Coaching Week (ICW), a week-long celebration that educates the public about the value of working with a professional coach and acknowledges the results and progress made through the coaching process.
The ICF, which is dedicated to advancing the coaching profession and constitutes the leading global force in coaching, is a proud sponsor of ICW and takes the view that local events can contribute to a massive global impact. As such, each year, local ICF Chapters and coaches celebrate ICW by offering a variety of activities and pro bono services in their local communities to share coaching's positive impact.
In 2018, International Coaching Week took place in May and saw everything from educational sessions, to coaching demonstrations and panel discussions
What's more, International Coach Federation Staff also gave back themselves during ICW, whereby staff members from ICF Global Headquarters in Lexington, Kentucky, USA, spent a portion of their work day volunteering for two local organisations.
AS CEO and Executive Director Magdalena Mook said, "ICF Members and staff are passionate about creating and sustaining healthy and thriving local communities wherever they live. As ICF coaches around the world celebrate ICW by sharing the power of coaching in their communities, our staff is delighted to volunteer our time and talents to help communities in need."
This saw a group of ICF staff members prepare sandwiches for a local mobile outreach program, which assists Lexington's homeless population with basic needs including food, clothing and healthcare and provides referrals for shelter, counselling and job training.
ICF staff also sorted and packed books for the International Book Project, a Lexington-based non-profit that promotes education and literacy by annually sending more than 300,000 books to schools, libraries, churches and Peace Corps volunteers around the world.
The community service projects were spearheaded by the ICF Foundation, the supporting organisation of ICF, the mission of which is to connect and equip professional coaches and organisations to accelerate and amplify social progress through coaching.
Elsewhere, coaches from the ICF's chapter in San Diego, California delivered pro bono coaching sessions to attendees of the Association for Talent Development (ATD) Conference and Exposition.
"Through our research on coaching in organisations and our Prism Award program celebrating businesses with strong coaching cultures, we've heard numerous examples of organisations where a talent development professional was responsible for starting the conversation about coaching," Magdalena Mook said. "By connecting ATD members with ICF-credentialed coaches and enabling them to experience the coaching process, we're laying the foundation for more organisation-wide conversations about the benefits of partnering with a professional coach."
The International Coach Federation (ICF) is dedicated to advancing the coaching profession by setting high ethical standards, providing independent certification and building a worldwide network of credentialed coaches across a variety of coaching disciplines. ICF is active in representing all facets of the coaching industry, including Executive, Life Vision and Enhancement, Leadership, Relationship, and Career Coaching. Its 33,000-plus members located in more than 140 countries work toward the common goal of enhancing awareness of coaching, upholding the integrity of the profession, and continually educating themselves with the newest research and practices.
As part of ICW, the ICF is also recognising the achievements and contributions of six coaches from around the world by inviting them to the Association's newly formed 'Circle of Distinction'.
Launched earlier this year, the Circle of Distinction program celebrates the best of the coaching profession and ICF. Individuals invited to join the Circle of Distinction are experienced coach practitioners who have made their mark on ICF and the coaching profession.
"What's a better way to observe International Coaching Week than to celebrate these amazing professionals who shape the coaching profession? They are responsible for ICF being the ever-growing, well-respected and relevant organisation that we have become," Magdalena Mook said. "It is with great pride that we acknowledge and recognise this inaugural class of the Circle of Distinction. It is an honour to have them among the leaders of our organisation and we appreciate their many contributions to the coaching profession and to ICF."
The 2018 Circle of Distinction inductees are:
• Teri-E Belf, MCC, of Reston, Virginia, USA
• Judy Feld, MCC, of Dallas, Texas, USA
• Damian Goldvarg, Ph.D, MCC, originally from Argentina and now based in Los Angeles, California, USA
• Keiko Hirano, MCC, of Tokyo, Japan
• Patrick Williams, Ed.D., MCC, of Windsor, Colorado, USA
• Beverley Alridge Wright, PCC, of Plano, Texas, USA
Honourees were selected from among 35 nominees from around the world. Nominations were scored according to five criteria:
• Contribution to and leadership in the coaching profession
• Career achievement
• Contributions to ICF
• Thought leadership
• Alignment with ICF's core values
For more information: https://coachfederation.org