Reach For The Sky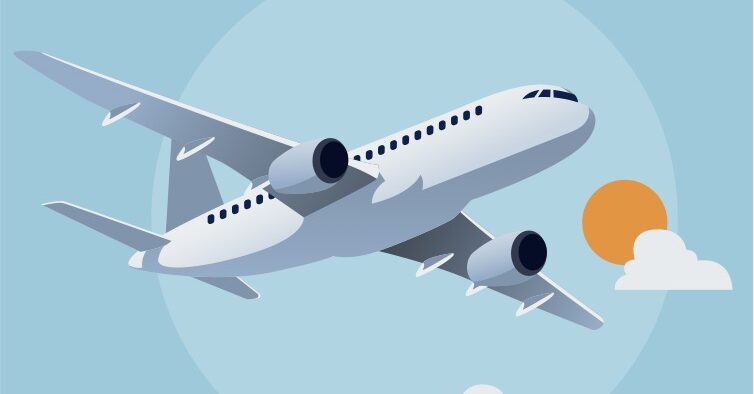 Most industries have had to endure a Covid hammer-blow over the last couple of years, and the aviation sector has been no exception. Yet, while mass market aviation continues to suffer the stop-start impact of international travel restrictions, that very dynamic has compelled others to opt for a different approach that allows for a significantly greater degree of control and predictability around when and where one can fly, as well as less scope for Covid transmission, meaning a lower risk of infection.
This has seen private jet flight volumes dramatically rise once the most stringent lockdown measures eased and people could get on the move again.
Initially, the sector stepped up to the plate through its provision of repatriation flights, but as the wheels of global industry have once again started to turn, it represents a key facilitator of renewed business growth. Moreover, while there were certainly losers in the Covid era, other industries saw a dramatic rise in fortunes, so placing a vast new body of business and individuals into the private jet wealth bracket.
For aircraft registries, navigating this landscape has been tricky, yet a select few have risen to the challenge and gone over and above the call of duty.
"A registry with global reach that can offer top levels of service, no matter where one is based, is a must, as is a registry large enough to cope, yet small enough to care."
One of the biggest headaches is that out of practice pilots need re-training, while mothballed fleets have been idly sitting on the tarmac or in hangars, meaning they need thorough maintenance overhauls before being brought back into service. There is no quick-fix solution to this, and a paucity of stock should be considered as a testament to the fact that corners have not been cut. One cannot sacrifice safety in the skies in efforts to get operations normalised, and any registry worth its salt will prioritise safety above all else.
Air registries had the same financial pressures visited upon them due to grounded fleets and clients fighting their own Covid fires. Yet, mercifully, layoffs were few and far between, since there was an understanding that trashed workforces would mean an inability to serve the customer base come the inevitable bounce back.
And it would appear the bounce back is here in no uncertain terms. In the US alone, according to aviation consultancy, Argus International, over 323,000 private jet flights took place in October 2021 – a new record.
Yet, this means demand is significantly outstripping supply, and with this trend only set to continue, the case for exercising a greater degree of control over when, where and how one flies has become very loud indeed. So, where should owners, financiers and management companies look to register their corporate aircraft?
A registry with global reach that can offer top levels of service, no matter where one is based, is a must, as is a registry large enough to cope, yet small enough to care. Perhaps most significant in the list of considerations, however, is a registry that has future-proofed. For example, one where a secure portal affords clients 24/7 access to all relevant documentation, authorisations and certification.
The role of lessors and financiers has become more important in the Covid-informed landscape, and a registry that serves their needs speaks to an innate understanding of the inter-dependent relationships between all stakeholders in the aviation sector.
The Cayman Islands Registry, in particular, is cognizant of this fact, and has strength in depth vis-a-vis its range of services, as well as an ongoing process of optimisation. This has ensured it has been well placed to weather the storm and been able to nimbly adapt to a fast-changing landscape. Known for its attention to privacy, confidentiality, flexibility, safety and compliance, the Registry is an exemplar of how to do it right. Politically stable, with a well-respected legal system, the strength in depth of its high-quality service provision is held in high esteem, while the flexible, commercially-oriented legislative landscape does not come at the expense of compliance with internationally-recognised standards.