BBVA Bancomer Eyes Private Wealth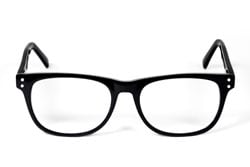 Mexican bank sets up new unit catering to ultra-high net worth individuals
The world today is in constant, rapid transformation, and this brings major opportunities for those who are prepared and have the best support. In this context, having extraordinary financial advice plus the right tools to act on it is fundamental. Having knowledge, availability, connectivity and efficiency remains a crucial advantage. To provide this support, BBVA Bancomer has launched a private banking service for ultra-high net worth individuals. With this new service, the bank aims to go beyond conventional ways of doing business and provide an unprecedented experience among today's financial institutions.
In addition to solving basic business needs, BBVA Bancomer adds value to each and every aspect of its customers' life. It will take care of all personal, business and family needs with a wide array of services tailored to each individual's lifestyle. The Ultra High Net (UHN) Worth Private Banking model is based on personal service offered by seasoned bankers who offer specialized asset management; alternative investments; global reach; tax and legal advisory services; BBVA leasing; wealth and corporate management; educational counseling; and exclusive experiences.
"Asset management is supported by a team of experts that offers 100% personal solutions"
Asset management is supported by a team of experts that offers 100% personal solutions. Investment opportunities are available throughout the world, advised by specialist teams dedicated to various strategies, markets, sectors and geographies. To strengthen our offer, we have alliances with leading institutions in global, and emerging markets. These include Black Rock, Pioneer Investments and Franklin Templeton investments, the expertise of which strengthen our own capabilities.
At BBVA Bancomer UHN, we offer access to teams specializing in asset sales, and valuation. We also offer alternative investments through highly qualified specialists, in merger and acquisitions, equity capital markets, real state, private equity and corporate finance, among other areas. On a global scale, we provide advice and create opportunities on an international level by using our resources within our international network.Our experts in Mexico and abroad deliver advice on legal and tax matters, including trust funds, assets, transfers, partnerships, among others. They also provide the basics to prepare both you and your family for being among the 5% to pass companies beyond a third generation.
"We provide advice and create opportunities on an international level by using our resources within our international network."
BBVA Leasing is a unique service, exclusive to our financial institution. It's about funding aircraft, cars, construction equipment and technology. We know that your health and your family's health is paramount, which is why you'll have access to reputable doctors throughout the world and top international medical facilities. This is thanks to our partnership with Advance Medical, which will treat you in a unique, discreet and timely way.
Our offer also features "free estate investment", asset protection, and wealth and corporate management. Your will and the possessions of your loved ones will be secured adequately with the best means available. We know that you want the best education for your family. We have secured alliances with highly recognized institutions around the world, including Ivy League universities, Wharton and Chicago Booth. We have also organized workshops and courses to promote the education of the younger generations; including visits to the trading floor at the New York Stock Exchange.
A fulfilled life is a life of memorable moments. That´s why we are dedicated to creating experiences that reward the efforts of a lifetime. Through our high-profile sponsorship's, we deliver the foremost unique experiences. We know what you need, what worries you, your expectations and lifestyle. We address your needs with strategies that are clear, reliable and stable. We also know that your lifestyle demands discretion; our priority is to protect you with the strength of one of the safest financial institutions in the world.
By the end of 2014, Mexico will have the largest population of UHN individuals in Latin America and will be the wealthiest country by 2017, overtaking Brazil. Accordingly, we provide you with new and specialized services. At BBVA, we view this time of change and opportunity as a challenge, and we will be a key player in taking advantage of market openings. Join us at BBVA Bancomer UHN Private Banking to build the future together, transforming the way we do banking in Mexico.
Website