Get Connected with PrintFleet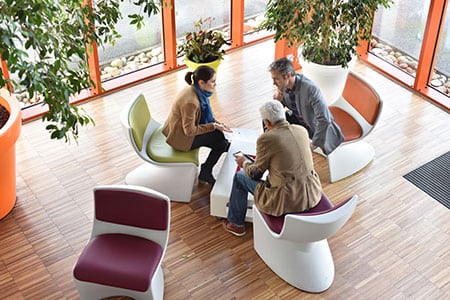 PrintFleet supplies data to enable the automation of processes and high-value applications for the global imaging industry. It is a leader in the print management arena, being the first company to offer a rapid assessment tool, a comprehensive dealer hosted remote print monitoring application, and various professional development and training programmes. Managing over 3.5 billion pages monthly worldwide, PrintFleet offers unparalleled data collection, data integrity and back-end support within its family of print management software solutions, ranging from simple rapid assessment to advanced, independently hosted device management and automated supplies fulfilment. The company's software, coupled with its award-winning sales, marketing and technical support programmes, allow dealers to build stronger customer relationships while evolving their overall corporate value.
1.Can you tell us a little about the history of PrintFleet and the products it offers?
PrintFleet was founded in 2003. Founder Brian Cosgrove, recognized that there was value in being able to determine which toners were in demand. From there, he recruited a dedicated team of developers to design a solution to capture, analyse and report key device metrics from multi-function print devices. This became the foundation for all of PrintFleet's products and services. Today, we specialize in the development of data-driven device management and assessment solutions, as well as training, business development and support programs for dealers, distributers and manufacturers in the imaging industry. Our range of solutions vary from simple rapid assessment tools to complete remote monitoring and management of most print devices to end-to-end supply chain automation.
2.Why is print management important in helping improve business processes?
A recent study revealed that 9 out of 10 businesses don't understand their overall print expenses (Source: CompTIA, Quick Start Guide to Managed Print Services), often because these costs are scattered throughout the customer's end user's print environment. Implementing a print management solution can not only help a company manage their associated print expenses by consolidating these for material cost savings and increased transparency, but it can also drive efficiencies and reduce their environmental impact.
3.What are the biggest IT/technology trends at the moment?
The biggest trends we are seeing in the IT industry include the Internet of Things (IoT) and Big Data. Both are particularly relevant to the imaging industry as we begin to leverage the machine-to-machine (M2M) communications of smart devices, or what we call the Internet of Printers (IoP), to better collect, analyse and report the most accurate, reliable device data in the industry. There's no question that data is a valuable asset for any business, but it constitutes the very core of PrintFleet's solutions, and we are excited about the possibilities and opportunities that these two trends in particular represent for the channel. 
4.How does PrintFleet intend to evolve in order to remain relevant to customers?
Our tagline is 'Get Connected' and that is exactly how we see ourselves keeping current and staying relevant to continue offering value to our partners and customers. Data-driven solutions like managed print and automated supplies fulfilment don't just rely on the Internet of Printers; the supply chain partners, manufacturers and distributors that help make automation and streamlined business processes a reality. We firmly believe in fostering partnerships with industry peers across the globe and leveraging their knowledge and expertise to ensure that we keep doing what we do best to allow our customers to focus on what they do best. 
5.Can you give us a few examples of companies that have benefited from using PrintFleet products and services?
Agnostic data collection is a core tenet of our business, and to ensure that companies get the most out of their PrintFleet products and services, we have partnered with most major OEMs, from OKI to Samsung, to help them with their in-house MPS programs and, in turn, help end-users with print and supplies management. We have also collaborated with industry partners such as MWA Intelligence, integrating into their FORZA solution as well as Photizo Group and IBM for a predictive analytics solution to ensure that both their customers and ours continue to benefit from using our solutions. We are happy to serve the entire imaging channel, from large global organization to small and medium-sized businesses (SMBs), from dealers and resellers to distributers and OEMs. 
At PrintFleet, we provide the right information at the right time to the right organization to deliver real value, improving efficiencies, saving businesses time and money, and increasing their overall customer satisfaction.
PrintFleet Corporate Description
PrintFleet provides timely, reliable data that creates actionable information to reduce cost, increase efficiency and drive automation through the imaging industry supply chain. Our industry-leading print management solutions range from simple rapid assessment to advanced, managed services offering unparalleled agnostic data collection, analysis and back-end support. Available in multiple languages, PrintFleet solutions empower OEMs, resellers and distributors in over 100 countries to solve business challenges and foster growth. We want to be the solution of choice. We want to empower people to Get Connected.
Additional information about PrintFleet can be found at printfleet.com.