GIGABYTE to expand in Hamburg:
breaking the ground for new European head office in the district of Wandsbek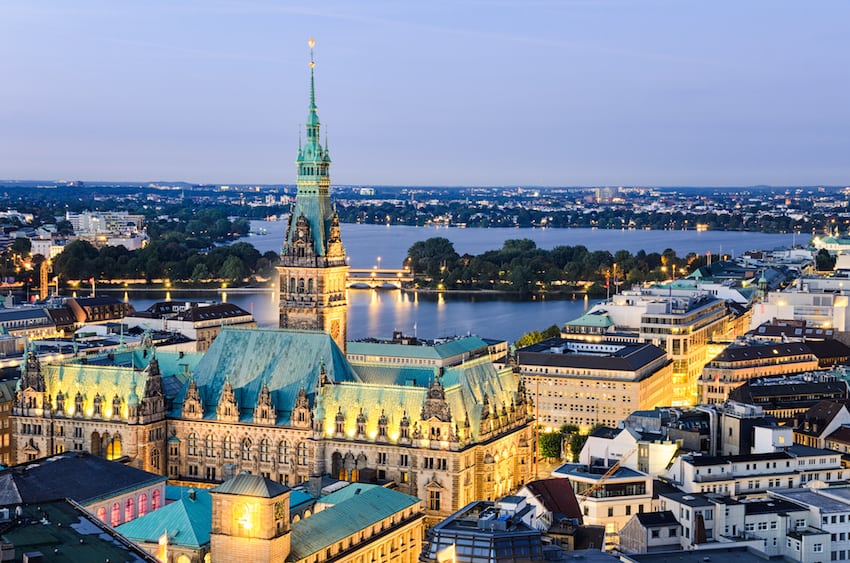 GIGABYTE, one of the world's leading manufacturers in the area of IT hardware components, is expanding its business in Hamburg, Germany. Today, the Taiwan-based company will be turning the first sod for its new European head office in the district of Wandsbek. In the commercial area at Tilsiter Strasse in Hamburg's east, a four-storey property with a total floor area of approx. 5,400 square metres is about to be built. Some 50 professionals from marketing, sales, production and repairs will be working onsite the property in the near future. Dandy Yeh, chairman of GIGABYTE, explains: "GIGABYTE established its German branch in Hamburg more than 24 years ago. As a location, Hamburg has served us very well. We are now aiming to coordinate our operations from our very own real estate in Hamburg for another 30 years at least."
Dr Rolf Strittmatter, managing director of the HWF Hamburg Business Development Corporation, adds: "More than 24 years ago, we assisted GIGABYTE in setting up their German branch, and we have been available in an advisory capacity ever since. We are very pleased that GIGABYTE is expanding further and that the company has confirmed its long-term commitment to Hamburg by developing its own property." From here, GIGABYTE will be coordinating its regional offices in London, Madrid, Malmö, and Eindhoven. Moreover, the company's central marketing and distribution planning for Germany, Austria and Switzerland will be managed from Hamburg. The European Production, Repair and Service Center will be in charge of customer relations as well as repairs and preparatory production support for customers already supplied with GIGABYTE products.
GIGABYTE has been based at Bullenkoppel in the district of Wandsbek since 2006. In the immediate vicinity, at Am Stadtrand 62–64, a four-storey property with a recessed top storey is now being developed. The ground floor will comprise a showroom in the front area and a production and repairs section as well as a warehouse in the rear area. With the construction of the warehouse, GIGABYTE intends to respond to changing patterns in customer orders by facilitating swift processing of just-in-time deliveries from Hamburg. The building's second and third storeys will comprise office and conference rooms as well as additional production facilities. The 400-square-metre recessed top storey will provide temporary accommodation for GIGABYTE staff who relocate to Hamburg as part of a training programme for up to three months.
GIGABYTE is one of the leading brands in the IT sector. Based in Taipei, Taiwan, the company operates 24 regional offices across the globe. Founded in 1986 as a small market research and development firm, GIGABYTE has since acquired a prime position among the world's mainboard manufacturers. As well as providing mainboards and graphics cards, GIGABYTE has expanded its product range to include notebooks, desktops, servers for data centres, network products, smartphones, as well as home entertainment products – covering all aspects of digital life in both the private and the professional spheres.